Inflammation Structure/Function Claims: Walking the Tightrope
Inflammation Structure/Function Claims: Walking the Tightrope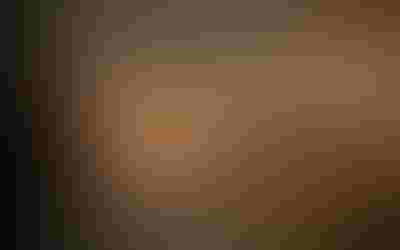 Inflammation is a natural and necessary function of the body that is managed by the immune system. Modulation of the inflammatory process can be a DSHEA (Dietary Supplement Health and Education Act of 1994)-compliant claim, but only if substantiated correctly.
A primary role of the immune system is identification and removal of foreign bodies primarily through an inflammatory process. The presence of inflammation is not, in and of itself, an abnormal feature of the body. Rather, its part of the underlying maintenance structure, which allows the body to identify and manage external, non-self or damaged components.
The term "inflammation" refers to the cascade of events involving cytokines, white blood cells, and other parts of the immune system that gather in response to antigenic and mitogenic challenges in response to damage.
Inflammation in the surface structures (skin and joints) can present as swelling, heat or redness. General inflammation may not present with any easily identifiable visual symptoms, but the inflammatory response is real and can be detected in blood tests through circulating levels of biomarkers such as high-sensitivity C-reactive protein (HS-CRP), interleukins, tumor necrosis factor alpha (TNF-) and many other cytokines.
The presence of inflammation does not preclude the presence of disease, but it is often part of the natural and necessary function of the body. For example, when an injury occurs and cells are damagedwhether the damaged cells are from acute trauma to muscle bodies, disrupted blood flow from vascular wall plaque buildups, or an abundance of synovial fluid from osteoarthritis (OA)swelling is likely to occur as part of the natural inflammatory response.
In the case of an infection, inflammation is not a disease in some situations , but signals a disease process and, therefore, may not be an appropriate target for a structure/function claim. During an infection when the immune system gets involved, invaders are damaged, whether bacterial, viral, fungal or parasitic. As they are killed by either the adaptive or innate arms of the immune system, the damaged carcasses of these infectious agents left behind have to be cleaned up and taken away, and that may cause temporary inflammation.
The cause of inflammation is important to consider when determining if a treatment can be classified as a dietary supplement under DSHEA. Inflammation resulting from bacterial, viral, fungal or parasitic pathogens; genetic diseases; or acute traumas could all result in inflammation. Treating inflammation from these sources would be considered treatment or prevention of disease and would, therefore, not be eligible claims for dietary supplements under DSHEA.  On the other hand, inflammation that is part of the natural and normal function of the body, such as age-related arthritis, centripetal weight gain and plaque buildup in the arteries, would be acceptable as a structure/function claim under DSHEA.
When designing studies on products for the reduction of inflammation, general clinical measures are used. Evaluating HS-CRP is the gold standard in clinical and research settings. In addition, studies can look at the individual inflammatory cytokines themselves, as well as the target organ structure and function when selecting endpoints for a clinical trial.
Study participants should be identified as those who have elevated inflammation (chronic, low grade) and yet are not known to have a specific disease. Success of the product would be evaluated by the subjects blood markers, as well as their functional assessments. A baseline would be established, and participants would be treated with either the active product or placebo for a period of time. Reduction in circulating levels of inflammation, inflammatory markers, cytokines, etc. would be measured.
Helping the body manage inflammation is like helping the body manage other parts of the immune system. The goal is not to completely reduce or remove inflammation, but rather help the body modulate inflammation appropriately. This means allowing the body to upregulate the inflammatory response, as is necessary, and making sure that the body downregulates the inflammatory response when it is no longer necessary. This proper or potentially enhanced version of inflammatory management would be considered immunomodulation and, therefore, claims would target appropriate levels of inflammation.
Clinical trial designs for inflammation are tied to both the underlying causes of the inflammation and models of reducing or immunomodulating inflammation by providing ingredients which may reduce an over-exaggerated immune response to a non-disease trigger, such as food or exercise, which are known to cause temporary inflammation. Reducing the magnitude, degree and severity of some inflammation would be considered supporting modulation so that the pain and inflammation after exercise would be less, pain and inflammation after eating certain foods might be less, and the overall circulating inflammation of the body due to belly fat might be reduced.
Jay Udani, M.D., is founder and CEO of Medicus Research.
See Jay Udani at SupplySide West in the presentation "Inflammation Structure/Function Claims: Walking the Tightrope."
Subscribe and receive the latest insights on the healthy food and beverage industry.
Join 47,000+ members. Yes, it's completely free.
You May Also Like
---