Herb Kratom Faces Hurdles to Become Legal Dietary Supplement
Herb Kratom Faces Hurdles to Become Legal Dietary Supplement
Kratom is an increasingly popular herb around the world for its ability to help relieve pain and other medicinal benefits, but its use as a dietary supplement in the United States is currently opposed by FDA due to safety concerns.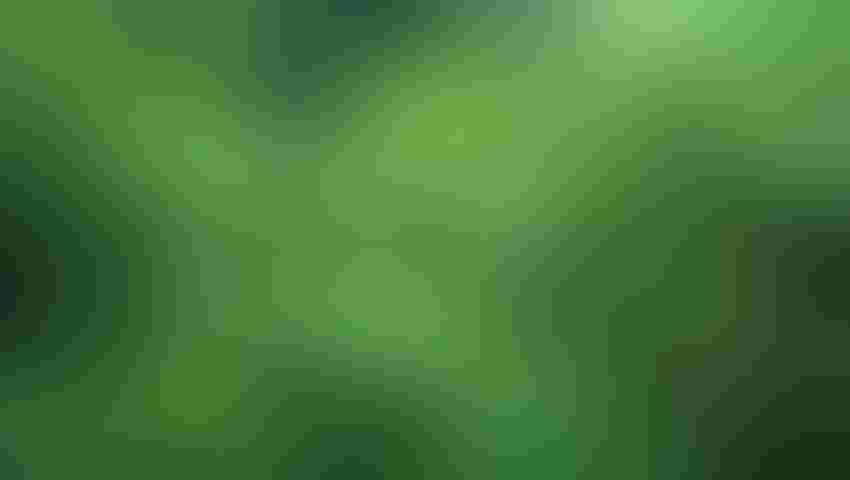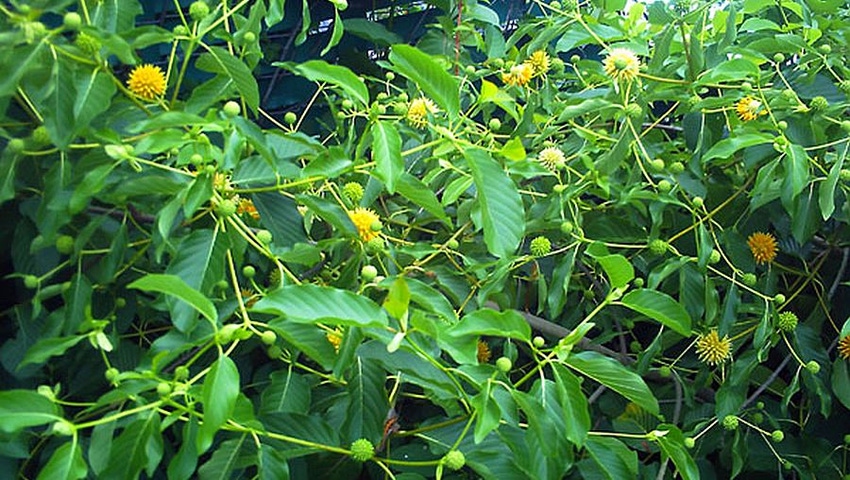 Kratom is an increasingly popular herb around the world for its ability to help relieve pain and other medicinal benefits, but its use as a dietary supplement in the United States is currently opposed by FDA due to safety concerns. However, herbal supplement and kratom industry insiders have maintained there is a regulatory pathway to demonstrate to the agency that kratom is safe for use as a dietary ingredient.
In an effort to lawfully market kratom as a dietary supplement, a one-page, new dietary ingredient (NDI) notification was submitted to FDA in August 2015. FDA's response to the one-page notification indicated that the submission was glaringly insufficient, leaving unanswered the question of whether kratom has a future as a legal supplement in the United States. (INSIDER obtained the NDI and FDA's letter of objection via a Freedom of Information Act (FOIA) request earlier this year).
The NDI notification briefly described kratom (Mitrogyna specioca) as a tropical tree commonly found in Southeast Asia and noted its leaves are used medicinally. It included a succinct description of a mechanism of action and potential side effects:
Kratom behaves as a mu-opioid receptor agonist like morphine and is used in the management of chronic pain. Most side effects of kratom are thought to be mild, although isolated adverse effects such as psychosis, convulsion, hallucinations, sweating, nausea, vomiting, chest pain, dizziness and confusion have been reported, albeit rarely.
The submitter closed out the short notification with some notes on the kratom product, called Atomic K, he intended to sell, including basic dosing, packaging and labeling info.
INSIDER was unable to reach the submitter of the NDI notification for comment or ascertain his affiliation with any company.
In a three-page letter of objection, FDA highlighted a number of problems with the submission. There was no mention of any of the following: references and tests used for identification of the kratom ingredient; conditions of cultivation and propagation; the form (whole, powdered, etc.) in which the botanical would be used; and a properly prepared and curated sample of the kratom ingredient.
Further, FDA noted there was no history of use or other evidence supplied to demonstrate the kratom ingredient is "reasonably expected to be safe," and the agency indicated information in the notification (see mechanism of action passage above) implied the Atomic K product would be a drug.
FDA concluded, "Because your notification is incomplete …FDA could not evaluate the identity and safety of your dietary supplement containing the new dietary ingredient."
Would a more complete NDI notification have a chance at passing FDA's evaluation? The agency's current position on kratom may seem less than promising for its future as a dietary supplement.
FDA: Kratom Poses Public Health Risk
"The FDA has identified kratom as a botanical substance that could pose a risk to public health and have the potential for abuse," reported FDA spokesperson Marianna Naum, in a prepared statement. "The FDA is warning consumers not to use any products labeled as containing kratom."
The agency's issue with kratom centers on potential dangerous toxic and behavioral side effects. "Serious concerns exist regarding the toxicity of kratom in multiple organ systems," Naum noted. "Consumption of kratom can lead to a number of health impacts, including, among others, respiratory depression, vomiting, nervousness, weight loss and constipation. Kratom has been indicated to have both narcotic and stimulant-like effects and withdrawal symptoms may include hostility, aggression, excessive tearing, aching of muscles and bones and jerky limb movements."
Kratom's recent history with FDA is equally daunting. In February 2014, the agency issued an import alert, advising field agents they could detain certain red-listed supplements or ingredients (included in the import alert notice) that contain kratom without physical examination.
Then in late 2014, U.S. Marshals raided the Van Nuys, California-based facility of Rosefield Management, seizing more than 25,000 pounds of raw kratom material. The marshals helped FDA seize more kratom product in January 2016, this time grabbing almost 90,000 bottles of dietary supplements labeled as containing kratom and worth more than US$400,000 from South Beloit, Illinois-based Dordoniz Natural Products LLC.
"FDA has made it clear they believe there can be no selling of kratom as a supplement without an [adequate] NDI notification," said Michael McGuffin, president of the American Herbal Products Association (AHPA), in a phone interview. "There is no reason to believe FDA will back off of this position."
Kratom on DEA's Radar
FDA isn't the only agency watching kratom. The Drug Enforcement Administration (DEA) put kratom on its "Drugs of Concern" list back in 2008. In 2015 there were rumors the agency removed kratom from this list, but Barbara Carreno, public affairs officer at DEA, confirmed with INSIDER kratom is still on the list. "DEA is still concerned about kratom," she assured.
However, kratom is not a controlled substance, as DEA cannot schedule a substance without first proving it meets the scheduling criteria mandated by the Controlled Substances Act (CSA). "The CSA requires DEA to conduct an eight-factor analysis on substances it believes may merit scheduling," Carreno explained. The eight factors, along with other information about the scheduling process, can be found in the first chapter of the book Drugs of Abuse.
Carreno explained DEA and the Health and Human Services (HHS) Department, namely FDA, work together on CSA scheduling, and either agency can initiate the process. However, both agencies must support the specific scheduling. "The only time DEA can act unilaterally is if we emergency schedule something temporarily," she said. "If a public health crisis merits scheduling something very quickly, we can do so for a period of two years.  But during that period, HHS still has to conduct scientific and medical studies and then send us a recommendation before the two years are up."
McGuffin and others in the supplement industry hope kratom doesn't reach the point of scheduling. "I don't believe we've heard the last of kratom," McGuffin stated. "One or more [supplement] companies can do the right thing."
Supplement Attorney Cites Legal Pathway for Kratom
Longtime dietary supplement industry attorney Marc Ullman, of counsel at Rivkin Radler LLP, said there is a pathway for kratom to become a legal dietary ingredient, and he believes FDA has not put an insurmountable wall in between kratom and legal dietary ingredient status. "It is an ingredient of concern, by and large, because people brought kratom onto the market without knowing exactly what they were selling," he said, in a phone interview. "No one has bothered to put together an adequate NDI notification."
"The road to a successful NDI notification will take a lot of very hard work, including a very critical assessment of available science," Ullman advised, noting any such submitter would likely have to undertake considerable new research and publish the results. "The NDI notification would have to include toxicology data that significantly addresses the concerns on kratom."
As an example, Ullman pointed to the history of stevia, which was banned in the United States by FDA in 1991, based on early studies linking the herb to cancer. In 1995, new research prompted FDA to approve stevia for use as a supplement, but not as a sweetener in foods and beverages. In 2009, FDA sent a letter of no objection to Wisdom Natural Brands in response to its self-affirmed GRAS (generally recognized as safe) notification for the use of its SweetLeaf brand stevia as a sweetener.
"This was a long process that took about two years," said Ullman, who represented Wisdom. "The work involved refinement of the extract and publication of new data."
There was an eager market for stevia, and sales exploded. PepsiCo (PureVia brand) and The Coca-Cola Co. (Truvia) soon brought stevia sweeteners to the U.S. marketplace.
McGuffin feels a similar reception would welcome kratom supplements.  "Do I believe there is a potential market in the United States for kratom? Absolutely."
Kratom Advocates Remain Bullish
Susan Ash, director and founder of the American Kratom Association, a non-profit group of Kratom consumers, was even more emphatic about the potential market for kratom, which is commonly consumed as a tea. "If this herb was embraced by the herbal supplement industry, I could see it easily getting as popular as green tea or eventually, dare I say, coffee," she said, in an emailed statement.
Ash reported sales of kratom are strong.  "The vendors I've heard from have reported exponential growth in customers purchasing this herb, and this does not seem to be slowing down at all, probably just getting bigger/faster," she said. "Keep in mind, and as you know, this is with very little marketing or claims since under current FDA regulation most vendors are extremely limited in what they can say about kratom."
Ash suggested kratom could go the GRAS route, as stevia did. "Kratom may well currently fall under GRAS grandfathering, since it has been sold as a very popular tea in multiple countries and no doubt brought over by immigrants to the United States," she said, noting although the FDA has not given it the green light to be sold as a supplement, in capsule or extract form, in the plain powder or leaf form it has a long history of safe use. "I have no doubt that, should GRAS not be granted and a company pursue and be granted NDI for a standardized kratom ingredient, there would be a very large market for it."
McGuffin said in terms of NDI grandfathering, he is certain kratom was sold and used before the 1994 cut-off mandated by DSHEA (the Dietary Supplement Health and Education Act), but there is currently no documented evidence of such sales and use, meaning an NDI filing is going to be the likely pathway for kratom to win approval for use in dietary supplements.
Kratom's legality in dietary supplements may come down to a supplement company's willingness and ability to invest in the science and research to assemble a complete NDI notification that meets with no objection, something the industry has not had much success in achieving. As reported by INSIDER earlier this year, Since the passage of DSHEA, three out of four NDI notifications have been met with some type of an objection by FDA, such as a finding that there is inadequate safety data or the company failed to sufficiently describe the ingredient.
Despite the lone subpar kratom NDI submission, industry's track record with NDI objections, and the FDA and DEA positions on kratom, McGuffin is still confident there is a future for the herb as a legal dietary supplement. "I think we will see a more proper NDI from industry within the next year, maybe even in 2016," he said.
Even if FDA receives a complete NDI submission on kratom, the industry's biggest challenge may be allaying regulators' safety concerns.
Subscribe and receive the latest insights on the healthy food and beverage industry.
Join 47,000+ members. Yes, it's completely free.
You May Also Like
---