Global Probiotic Opportunities
Global Probiotic Opportunities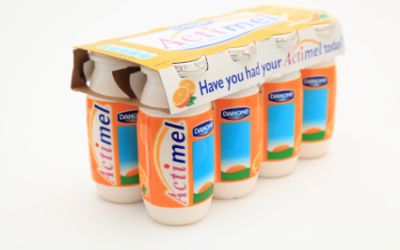 Probiotic yogurt has come a long way; currently, it is heading toward becoming the industry standard. According to Euromonitor Internationals packaged food data, in 2000, pro/prebiotic yogurt (both drinking and spoonable combined) accounted for one-quarter of global yogurt sales by value. A decade later, in 2010, it accounted for one-third.
Bacterial strains are essential in yogurt making, thus yogurt is the ideal vehicle for popularizing the concept of beneficial bacteria. Even in the United States, where an ingrained cultural aversion to bugs delayed the probiotic concept from catching on, value sales rocketed from a paltry US$126 million in 2000 to almost US$1.5 billion in 2010.
Within the same decade, global value sales of probiotic dietary supplements almost tripled, amounting to US$2.2 billion in 2010further proof that probiotics are spreading like wildfire around the globe.
Identifying Growth Markets
For companies wanting to pinpoint the most promising growth markets for probiotics, Euromonitor Internationals statistics on probiotic drinking yogurt, spoonable yogurt and probiotic supplements are an invaluable part of the toolkit.
The data show, for instance, that Chile emerged as the top growth market for probiotic supplements over the 2005 to 2010 review period, clocking up a compounded annual growth rate (CAGR) of 83 percent. Probiotic spoonable yogurt also delivered a staggeringly dynamic performance (CAGR of 62 percent), while probiotic drinking yogurt mustered a very respectable double-digit CAGR.
Manufacturers such as Danone Chile and domestic player Soprole spent significant amounts advertising their pro/prebiotic products, such as Activia (Danone) and Next con Biobalance (Soprole). Consumers proved receptive to product claims, which centered chiefly around digestive health benefits. Probiotic drinking yogurts, such as Chamyto (Nestlé) and Uno al Día (Fonterra), were promoted as immunity boosters, enticing more consumers to purchase these products to ward off illness. Doctors in Chile also commonly recommend probiotics to patients taking antibiotics because antibiotics are designed to kill bacteria, so they also tend to zap the beneficial bacteria naturally present in peoples digestive tracts, resulting in diarrhea and other unpleasant symptoms. Probiotics can help to restore the microfloral balance.
In pro/prebiotic drinking yogurt, Romania topped the growth charts with a review period CAGR of 76 percent. The category is still a fairly new one, and was only introduced to the country in 2005, but nevertheless gained rapid acceptance. Spoonable pre/probiotic yogurt, which has enjoyed a somewhat longer presence in Romania, also performed admirably, achieving a CAGR of 33 percent. Probiotic supplements, on the other hand, have not yet gained a foothold in the country; but, considering the rising popularity of probiotic yogurts and also vitamins and dietary supplements in general, the country is bound to become a fertile seedbed for all types of probiotic products in the foreseeable future.
Identifying the highest growth rates in pro/prebiotic spoonable yogurt, the focus now shifts to the Middle East. Saudi Arabia, for instance, delivered an impressive CAGR of 80 percent over the review period.
At just more than20 liters in 2010, Saudi Arabia has the second highest annual per capita consumption of drinking yogurt in the world, and functional variants are eagerly welcomed. For comparison, U.S. consumers drank less than 0.5 liters in 2010, and The Netherlands, which ranks as the highest-consuming Western market in per capita terms, recorded 11 liters. Euromonitor International estimated by 2015, annual per capita drinking yogurt consumption in Saudi Arabia will have climbed to nearly 23.5 liters, and pro/prebiotic types will account for around 5 percent of this.
Spoonable pro/prebiotic yogurt was only introduced in Saudi Arabia in 2005, and sales are highly dynamic, snowballing from just SR1 million (US$0.3 million) in 2005 to almost SR18 million (US$5 million) in 2010. Danones Activia virtually owns the category, claiming 99 percent of value sales, but local players are sure to get in on the act as the category continues to flourish. Other high growth markets for pro/prebiotic spoonable yogurts in the region are Yemen, Bahrain, Oman and Syria, so the Middle East is definitely a part of the world to watch when strategizing probiotic growth paths.
Health Claims
One cloud on the horizon for probiotics is the gradual tightening of regulatory environments. Regulatory bodies continuous efforts to protect consumers from potentially unwarranted health claims are causing heavy casualties among probiotic product health claims.
For instance, the European Food Safety Agencys (EFSA) ongoing mission to harmonize and update the European Unions health claims environment is forcing major players, such as Danone and Nestlé, to withdraw the claims donned by their flagship probiotic yogurt brands. Although an outcome contested by many, EFSA has reached the conclusion that a cause and effect relationship between probiotics and enhanced immunity and/or faster transit times, for example, has not yet been proven.
As confusing and damaging as the whole assessment process may have been for probiotics and the companies engaged with them, the cloud has a silver liningit is pushing the industry hard to identify research gaps and close them.
Future Direction
Tightening up research methodologies to the point where the conclusions drawn from studies hold up to intense third-party scrutiny will place probiotics players in good stead for the next big step in probiotics development and marketing, namely a shift toward more condition-specific positioning.
The potential is certainly thereprobiotics strain-specific effects make them versatile functional ingredients. For instance, a growing body of scientific evidence suggests some strains may be useful for weight management, which is a hugely important positioning platform for health and wellness products. Other promising avenues are skin health, oral health and improved nutrient absorption, as well as the alleviation of asthma, arthritis and food intolerance symptoms.
Ewa Hudson heads health and wellness foods and beverages research at Euromonitor International , which she joined in March 2003. Hudson is responsible for working with the international client base of Euromonitors online Health and Wellness Foods and Beverages Passport. Before joining Euromonitor, she worked as a senior analyst for Snapshots International overseeing consumer market research for Eastern Europe, the UK and United States. Hudson has a masters degree in economics from the University of Poznan, Poland, and studied post-graduate marketing at the University of Westminster, London.
Subscribe and receive the latest insights on the healthy food and beverage industry.
Join 47,000+ members. Yes, it's completely free.
You May Also Like
---