FTC's Potential to Hamper CBD Businesses
FTC's Potential to Hamper CBD Businesses
Several key FTC regulations could impact hemp businesses and their marketing strategies significantly.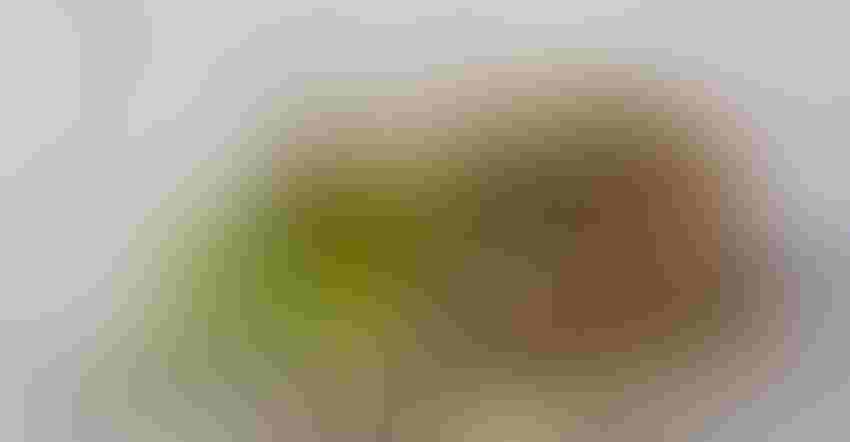 Made possible by contributions from Darren Kaplan. 
Businesses around the United States are rapidly entering the exciting space of cannabinoid-rich products derived from hemp, including naturally occurring cannabinoids such as cannabidiol (CBD). As states continue to wrestle with marijuana legalization, hemp-derived products have emerged into their own area of intrigue. At least 80 cannabinoids naturally occur in hemp, including CBD, a non-psychoactive cannabinoid anecdotally connected with various therapeutic benefits. Hemp-derived cannabinoids have become the basis of numerous products around the country. To capitalize on this popular emerging marketplace, companies are creating product lines, spreading the word via social media influencers, and marketing products via direct marketing or through celebrity endorsements.
Still, several murky questions remain over the regulation of hemp-derived cannabinoids and how interested businesses should proceed. With unclear federal guidance and inconsistent enforcement of the rules, few answers are clear. Nevertheless, businesses remain responsible for understanding and adhering to the rules of applicable federal, state and local agencies that typically oversee and regulate businesses.
Although largely silent thus far about the emerging hemp industry, FTC is one federal agency whose regulations hemp businesses should carefully consider and comply with. FTC is a consumer protection agency tasked with preventing anticompetitive, deceptive and unfair business practices, along with enhancing informed consumer decision-making. In keeping with these tenets, FTC focuses its rules and regulations on numerous topics including competition, advertising and marketing, financial products and practices, fraud, privacy and data protection, and internet marketing/e-commerce, to name a few.
As applied to the hemp product industry, several key FTC regulations could impact businesses, and their marketing strategies, significantly. To date, many hemp businesses have proceeded with little enforcement authority applied by FTC, potentially emboldening businesses to thumb their nose at the agency. Instead, given many other risks and uncertainties concerning hemp products exist, hemp businesses should seek to adhere to, and go above and beyond, all FTC regulations to avoid adverse enforcement activity.
Certain areas of FTC regulation are frequently implicated by marketing activities of hemp businesses.
First, many hemp businesses engage in e-commerce of their respective products, where e-commerce continues to emerge as an FTC enforcement priority. Given the prevalence of internet shopping, FTC established many regulations concerning e-commerce, in hopes to better inform consumers, protect children and regulate a business' sales practices.
Importantly, FTC strives to ensure information spread and advertisements made by product-selling businesses are truthful. Statements and representations that may be found misleading, deceptive, without substantiation and/or fraudulent are specific areas of FTC concern. Within the hemp industry, statements concerning perceived benefits, the potency or ingredients of a product, and other voluntary statements (e.g., organic, non-GMO [genetically modified organism] and more) are typical areas of concern per FTC regulations. Close monitoring of these types of statements is strongly encouraged.
Celebrity endorsements and social media influencers are popular within the hemp product industry. FTC's guidelines specifically require certain disclosures concerning any relationship (monetary or otherwise) between an endorser or influencer, and the business selling the products. Statements made by the endorser or influencer can also be imputed to the company, if those statements make improper claims, such as misleading or deceptive statements, statements without substantiation or claims of therapeutic benefits.
It is crucially important that hemp businesses establish internal operating guidelines concerning FTC compliance, and personnel tasked with monitoring and maintaining those guidelines. Though there are other federal agencies, such as FDA, that hemp businesses may be first concerned with, compliance with FTC regulations should be treated with the same care and consideration. In many cases, working in conjunction with experienced attorneys to understand FTC regulations and evaluate a company's compliance practices and marketing strategies will often lead to mitigation and elimination of risk of violating FTC regulations.
Garrett Graff is an associate attorney at Hoban Law Group, where he specializes in representation of both the marijuana and industrial hemp industries. For these clients, his practice involves corporate and transactional law, real estate law, regulatory/compliance law, FDA/FTC compliance, intellectual property (IP) law, and civil and commercial litigation. Graff counsels clients regarding corporate structuring and re-structuring, acquisition and sale of real property and leasehold interests, drafting of transactional documents such as governing documents, resolving partnership disputes and litigating commercial disputes. Within the marijuana industry, Garrett represents numerous companies seeking licensure, and maintaining ongoing compliance with the evolving regulatory schemes.
Ashley Simpson is of counsel to Hoban Law Group. Simpson received her J.D. from Texas A&M University School of Law f/k/a Texas Wesleyan University School of Law in 2011, where she was a member of the law review. Simpson began working in the cannabis industry after the Texas Compassionate Use Act (SB 339) was passed in 2015. She has had a long-standing interest in the cannabis industry and her desire to service cannabis business clients was solidified after she began assisting with a marijuana law business course at Texas A&M University School of Law.
Subscribe and receive the latest insights on the health and nutrition industry.
Join 37,000+ members. Yes, it's completely free.
You May Also Like
---