FDA Warns Marketers of Supplements and Other ProductsStop Making Cancer Claims
FDA Warns Marketers of Supplements and Other ProductsStop Making Cancer Claims
Several supplement companies received warning letters after FDA said various statements rendered their products unapproved new drugs in violation of the Federal Food, Drug & Cosmetic Act (FDCA).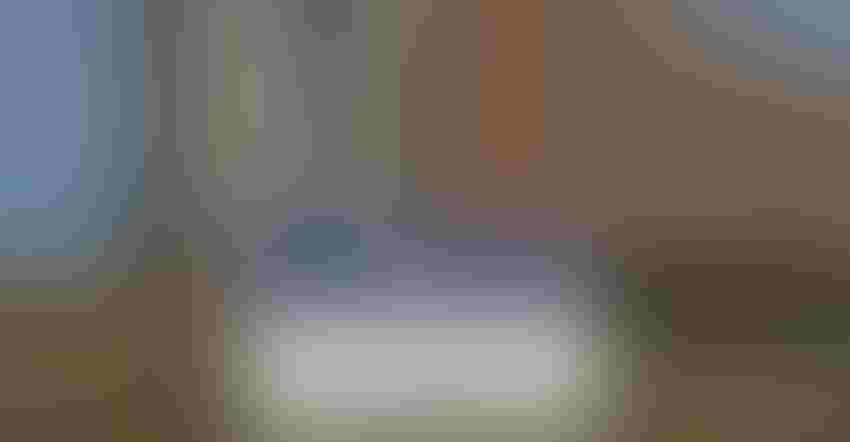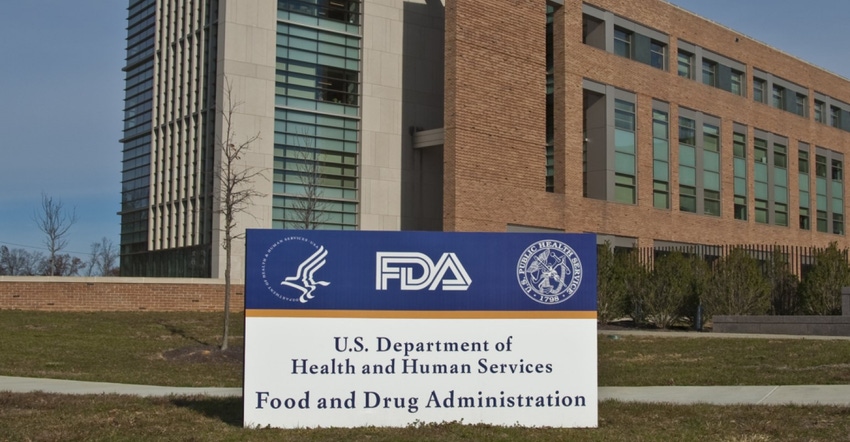 FDA on Tuesday announced sending 14 warning letters and four online advisory letters to companies selling dozens of products that claim to cure, diagnose, treat or prevent cancer.
Several recipients of the warning letters sell nutritional supplements, such as herbs and vitamins. However, FDA said various statements on websites and social media made their products unapproved new drugs in violation of the Federal Food, Drug & Cosmetic Act (FDCA).
The products subject to the warning letters included diagnostics (such as thermography devices), drops, oils, ointments, pills, syrups, teas and topical creams, according to an FDA news release. The warning letters covered more than 65 products with illegal disease claims, the agency observed in a health fraud consumer advisory.
"Consumers should not use these or similar unproven products because they may be unsafe and could prevent a person from seeking an appropriate and potentially life-saving cancer diagnosis or treatment," said Douglas Stearn, director of the Office of Enforcement and Import Operations in FDA's Office of Regulatory Affairs, in a statement. "We encourage people to remain vigilant whether online or in a store, and avoid purchasing products marketed to treat cancer without any proof they will work. Patients should consult a health care professional about proper prevention, diagnosis and treatment of cancer."
FDA requested the companies respond to the letters within 15 working days, explaining steps to correct the violations; and the agency warned failure to cooperate could result in enforcement action without additional notice, such as a seizure of products or an injunction to shut down a company.
If the violations are not corrected, they carry stiff penalties, FDA officials said—up to one year in prison, five years' probation and a fine of either US$100,000 or twice the gain from the offense.
FDA acknowledged it's easy for companies to move their operations to a new website. That fact didn't escape the notice of the Council for Responsible Nutrition (CRN), a trade association representing the supplement industry.
Industry Lawyers Comment on Warning Letters
CRN supported FDA's actions to remove illegal products from the market, but the Washington-based trade group called for stronger enforcement action beyond warning letters.
"Absent enforcement actions like product seizures or injunctions, consumers remain at risk because the companies just are giving their word that they're going to stop making these claims and stop making the products," said Rend Al-Mondhiry, associate general counsel of CRN, in a phone interview. "We think FDA needs to send a strong message to companies like this and other companies that are selling these dangerous products that by doing this, FDA will act quickly and engage in real enforcement action—like criminal prosecution—to send that strong deterrent message."
FDA revealed it has sent more than 90 warning letters in the past decade to companies marketing hundreds of fraudulent products that made cancer claims on websites, social media and in stores.
Al-Mondhiry asserted the recent batch of warning letters is not representative of the mainstream supplement industry. "It's a small segment of the industry [that] is selling illegal products marketed as dietary supplements," she said.
However, Justin Prochnow, a partner in Denver with Greenberg Traurig LLP who counsels dietary supplement companies on compliance with FDA regulations, was surprised so many companies continue to make express claims that a supplement can treat a disease like cancer.
"It's a little shocking that there's this many companies still making fairly egregious" claims, he said in a phone interview.
The lawyer distinguished the statements quoted in FDA's warning letters from, for example, a more nuanced analysis of whether the phrase "healthy inflammation response" is a disease claim.
"When the words cancer or diabetes or HIV are … in your claim, guess what?" Prochnow said. "It's a disease claim."
In a letter to DoctorVicks.com, FDA referenced website claims indicating garlic vitamins "prevent certain cancers," "lower cholesterol, help improve diabetes, or lower the chance of a second heart attack or stroke," and "protect against heart disease and cancer."
Sholom Levitin, a customer care manager with DoctorVicks.com, said via email the company was addressing all of FDA's observations "and revising the language of our product descriptions."
The revisions likely haven't been completed. A DoctorVicks.com product description of a vitamin (Freeda Vitamins Garlic 400 mg) referenced by FDA in its warning letter—and accessed Wednesday by INSIDER—raised a red flag for an industry lawyer.
Citing the benefits of garlic, the product description declared in part, "It [garlic] has been used for centuries to ward off colds and illness, and has recently been found in studies to reduce the likeliness of getting a cold. Garlic has been shown in studies to prevent certain cancers and to improve heart health."
Steven Shapiro, an attorney in New York who has more than 27 years of experience in food and drug regulatory matters, said the statement in the product description is analogous to a testimonial on a website that a product cured cancer.
"It's evidence of your intent that you want people to see that and that your intent is to market the product for preventing cancer or treating cancer," noted Shapiro, of counsel to Rivkin Radler LLP, in a phone interview. "And it's the same thing here."
Similarly, Prochnow observed, "If you make claims about ingredients that are in your product, those are essentially treated as implied claims for your product."
FDA Said Disclaimers Aren't Sufficient to Comply With Federal Law
A disclaimer in small font below the garlic vitamin product description declares, "These statements have not been evaluated by the Food and Drug Administration. This product is not intended to diagnose, treat, cure, or prevent any disease."
However, disclaimers (like the one above) aren't sufficient to meet federal law, if a false claim is made, FDA explained. 
"Hoping to skirt the law on a technicality, some sellers made false claims and then in small print provided a disclaimer that their products are not intended to diagnose, treat, cure or prevent any disease," two FDA officials wrote in a blog, commenting on the warning letters. "Making such obvious claims and then saying later that you are not doing so might seem clever, but the technique does not comply with federal laws intended to protect public health."
Shapiro offered a similar assessment. "You can't say garlic will prevent cancer, and then right underneath it, say, 'We don't intend this product be used to prevent cancer.'"
Several companies that received warning letters did not respond Tuesday to requests for comment. Some of the webpages referenced in FDA's warning letters had broken links when INSIDER attempted to access them Tuesday.
"That either means that they had good advice and someone told them, 'Hey, stop doing this until they get it right,' or they decided, 'Uh oh, they caught us; I guess we better change our name and move on to something else,'" Prochnow said. "Obviously the industry is trying to get rid of those types of companies, but they're still out there."
Subscribe and receive the latest insights on the healthy food and beverage industry.
Join 47,000+ members. Yes, it's completely free.
You May Also Like
---