FDA's limited view of inflammatory claims
FDA's limited view of inflammatory claims
FDA says general inflammation claims from supplements and foods are illegal because chronic inflammation is a disease state.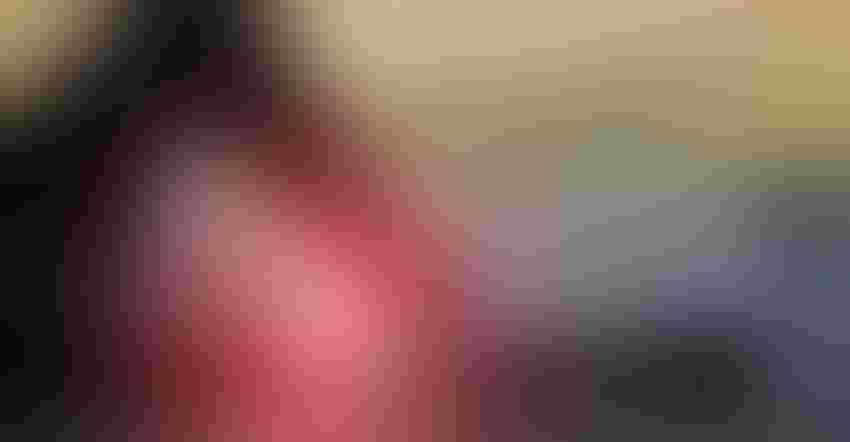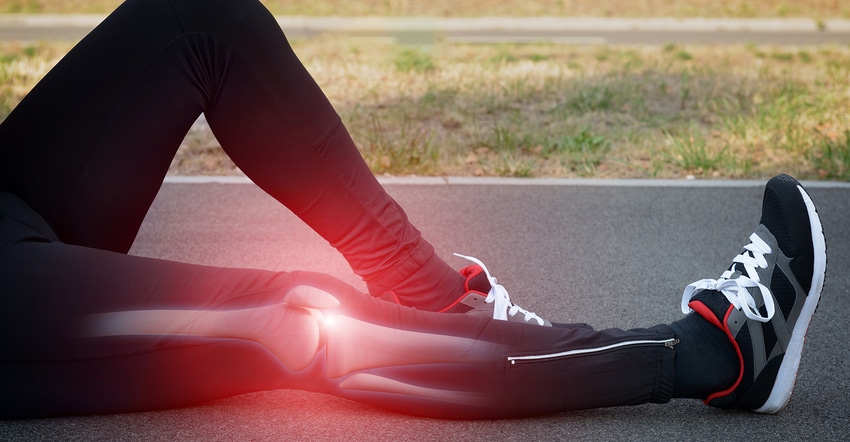 Sports and other physical activities involve strenuous use of muscles, tendons, ligaments and such, leading to inflammation of the tissues and joints. Our own physiology gives us the ability to address this inflammation. We possess a system that deals with inflammation, known as the cholinergic anti-inflammatory metabolic pathway. It carries signals to and from cells in response to inflammation.
Keeping this system in good health is a good idea, but it can be challenging for natural product brands to communicate how products or ingredients can aid in this effort due to the regulatory realities of structure/function claims.
Initial requirements of structure/function claims
In the initial years after the passage of the Dietary Supplement Health and Education Act of 1994 (DSHEA), the requirement to notify FDA of intended structure/function claims meant brands sent claims to Center for Drug Evaluation and Research (CDER) for evaluation. This drug branch of FDA was not an appropriate place for review of this newly formed class of claims, but that was the reality. Claims involving inflammation were submitted, and the general concept of addressing inflammation with supplementation was allowed (by virtue of no written objections to such claims). In the rulemaking discussion, inflammation claims in joints was noted as off limits, but not anti-inflammatory actions of the body generally.
However, about five years ago, FDA alerted the industry that it determined inflammation claims in nearly all instances constitute a drug claim. The agency reasoned the anti-inflammatory system of the human being is not always active. This contrasts the immune system, which is always active. Thus, claims involving support of a "system" that is always turned on are allowed but supporting a "system" that turns on in response to dysfunction and/or damage involves a pharmaceutical action. FDA made an exception where inflammation and discomfort are occasional and the result of strenuous exercise. Exercise apparently does not cause damage or render any part of the body dysfunctional regardless of how strenuous the exercise, though I have some personal stories to the contrary.
Ingredients used in dietary supplements are substantiated to benefit or reduce inflammatory processes. That is a truth. The basic standard for claims is that they be "truthful and not misleading" per the Federal Food, Drug, and Cosmetic Act (FD&C). Substantiation is the legal and regulatory requirement to meet this standard. When this is in place for inflammation claims, however, other standards come into view. This narrower finding by FDA is simply that: a finding. It is not a regulation. It is not guidance on the topic nor is it published as official. However, FDA has emphasized statements such as "supports healthy inflammation response" are unauthorized. This is owed to inflammation being considered a dysfunctional state. When it is the result of something not vector-driven (disease) or injury-caused (damage), the inflammatory response is a result of something other than normal, which is the standard for which dietary supplements are intended to benefit. Where these boundaries are drawn is blurred and not adjudicated. Regardless, without continual challenge to these soft boundaries, the interpretation of the law by the agency about claims remains an ever-shifting and narrowing landscape as shown by the anti-inflammation issue.
Sports nutrition and recovery
The most obvious thought about inflammation in sports nutrition involves recovery. Inflammation comes along with strenuous exercise, so how can a brand tell the consumer about it? The stilted and awkward language the regulatory body allows may confuse consumers. The truth is inflammation occurs all the time within the human body. The anti-inflammatory response is always at the ready—if not already turned on. Even conceding the point that except for those occasional instances of strenuous activity, inflammation is a dysfunctional state, supplements can make structure claims. A structure is not something that is turned off and on. It is always in action on some level to deliver the anti-inflammatory response. This physical structure can be supported nutritionally in both conventional food form and supplement form. Nutrients offered in both foods and dietary supplements help keep this structure in optimal condition. The maintenance of this structure and the support of the cholinergic anti-inflammatory metabolic pathway is not in response to a disease or dysfunctional state. Now, imagine using it in claims for the average consumer to consider when evaluating a product.
The definition of this structure is found in the same medical dictionary used by FDA to define the anti-inflammatory response, so the key is to consider how a product supports or may support this important structure. Moreover, brands should consider conducting a human study to differentiate the brand, but also protect it from accusations of using unsubstantiated claims. Lastly, brands can think about the variable aspect of the obligations and interpretations by Congress (some being absurd) of regulations.
As chief operating officer, Jim Lassiter oversees all consulting operations at REJIMUS. He has more than four decades of experience in quality control (QC), and government and regulatory affairs throughout the pharmaceutical, dietary supplement and natural product industries with organizations such as Nutrilite, Robinson Pharma, Irwin Naturals, Chromadex, the American Herbal Products Association (AHPA) and the Council for Responsible Nutrition (CRN). A respected author and speaker, Lassiter has served on numerous industry and trade boards.
Subscribe and receive the latest insights on the healthy food and beverage industry.
Join 47,000+ members. Yes, it's completely free.
You May Also Like
---