Eleventh Circuit Throws Out $40-Million Sanction Against Hi-Tech Pharmaceuticals in FTC Fight
Eleventh Circuit Throws Out $40-Million Sanction Against Hi-Tech Pharmaceuticals in FTC Fight
The ruling was sweet news to Hi-Tech president Jared Wheat, who Federal Judge Charles Pannell jailed last year pending the company's recall of products from retail stores that purportedly contained unauthorized claims on the packaging and labels.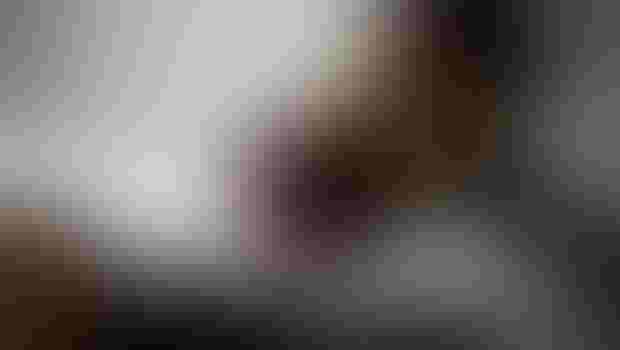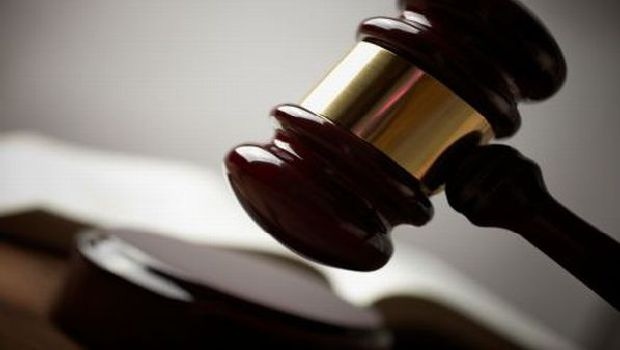 A three-judge appeals panel this week vacated a court order that imposed US$40 million in sanctions against a Georgia-based supplement manufacturer, its president Jared Wheat and two other men.
Federal Senior Judge Charles A. Pannell Jr. improperly barred Hi-Tech Pharmaceuticals Inc. and the three men from presenting evidence to prove compliance with 2008 court injunctions, according to the U.S. Court of Appeals for the Eleventh Circuit.
Tuesday's published opinion was sweet news to Wheat, who Pannell jailed last year pending Hi-Tech's recall of products from retail stores that purportedly contained unauthorized claims on the packaging and labels.
Others in the case include Stephen Smith, senior vice president with Hi-Tech, and Terrill Mark Wright, a medical doctor who endorsed Hi-Tech's products and assisted in their formulation. In September, Pannell also ordered Smith into the custody of the U.S. Marshals Service pending completion of the recall.
The 11th Circuit sent back the contempt case to Pannell for a determination on the admissibility of evidence offered by the litigants and a ruling on whether any admissible evidence meets the "competent and reliable scientific evidence" standard that was specified in the injunctions.
Both courts are based in Atlanta, not far from Hi-Tech's headquarters in Norcross.
"We are reviewing the decision and will take appropriate action in the district court," an FTC spokesman said.
Wheat said he wasn't sure how FTC would proceed.
"I don't know whether they are going to take a mean-spirited approach or if cooler heads prevail," he said in a phone interview. "I've gone through 11 years of litigation in this case, sat in jail for 63 days. When have you gotten a pound of flesh out of somebody?"
In 2008, Pannell ruled in favor of FTC in a years-long dispute where the government accused the defendants of making unfounded representations in connection with two weight-loss products, Thermalean and Lipodrene.
The judge ruled the defendants failed to substantiate their statements with clinical trials. He issued injunctions that prevented them from making certain weight-loss representations without possession of and reliance on "competent and reliable scientific evidence."
The injunctions defined such evidence as "tests, analyses, research, studies or other evidence based on the expertise of professionals in the relevant area, that has been conducted and evaluated in an objective manner by persons qualified to do so, using procedures generally accepted in the profession to yield accurate and reliable results."
The 11th Circuit noted the injunctions failed to require clinical trials to substantiate weight-loss statements.
In 2011, FTC alleged in federal district court that Hi-Tech had made unsubstantiated representations in connection with four weight-loss products: Fastin, Stimerex-ES, Benzedrine and a reformulated version of Lipodrene. The government cited such advertisements as "Fastin is unlike anything you have ever tried before and will help you lose weight" and a Lipodrene ad, "Novel Fat Burner that Helps Melt Away Pounds".
Last year, Pannell ordered Smith, Wheat and Hi-Tech jointly and severally liable for roughly $40 million in sanctions after finding the defendants in contempt for violating the injunctions.
Hi-Tech previously submitted evidence to support its statements and an expert's declaration that the representations met the "competent and reliable scientific evidence" standard. Pannell refused to consider the evidence, ruling only clinical trials on the weight-loss products would suffice.
Pannell abused his discretion when he refused to consider the defendants' evidence and held them in contempt, the three-judge panel of the 11th Circuit held. The appeals court found the legal doctrine known as "collateral estoppel" didn't apply "because the level of substantiation the injunctions require for the representations at issue in the contempt proceedings is not 'identical' to any issue the district court decided in the earlier litigation."
The 11th Circuit didn't rule on Hi-Tech's arguments that the district court erroneously adopted "a stricter standard for substantiation than the injunctions require" and improperly relied on privileged communications.
According to Wheat, FTC has taken the position that Hi-Tech must conduct a one-year clinical trial on a weight-loss product in order to substantiate statements.
"We had somebody bid that out and it was over $200 million" for just one product, he said.
Wheat said Hi-Tech conducted a number of clinical studies on the weight-loss products at issue in the FTC litigation, but since a few of the ingredients studied differed from substances in the actual supplements, the agency maintained the studies were inadequate.
Wheat argued such reasoning is flawed. "Unless something is antagonistic … it's not going to negate the effects you had from the core compounds that we had studies on," he said.
Last year, Pannell ordered Wheat and the other defendants to recall products that contained unauthorized claims on the labels and packaging.
On June 24, Hi-Tech announced the nationwide recall of various lots of products sold under the names Fastin, Lipodrene, Stimerex ES and Benzedrine. Pannell ordered the recall due to claims he deemed false on labels, including use of the terms "thermogenic", "fat burner" and fat loss aid," the notice said.
Wheat said Hi-Tech recalled the products before the judge ordered incarceration, but he said Pannell ordered him to serve time behind bars until every single product was taken off the market.
The judge, though, found Hi-Tech waited too long to comply with his recall order. Although the order was issued on May 14, 2014, Hi-Tech did not initiate the recall until late June and didn't attempt to contact retailers, distributors or wholesalers until the following month, Pannell found. He also questioned the accuracy of a mailing list used to notify retailers and said the recall notice was inadequate.
Ultimately, Hi-Tech communicated with all U.S. retailers that sold the products through emails, phone calls and letters, Wheat said. 
"I had 40 or 50 people making sure we got back every bottle and there wasn't a bottle in commerce anywhere," he said.
Subscribe and receive the latest insights on the healthy food and beverage industry.
Join 47,000+ members. Yes, it's completely free.
You May Also Like
---