Elements of Successful Packaging: Trends
Elements of Successful Packaging: Trends
The shelf is the point of purchase decision, and there's a lot of competitionso stand-out packaging is key.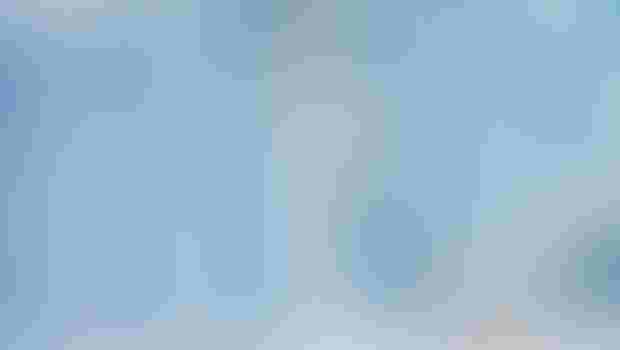 As dietary supplements continue to differentiate themselves and reflect the latest research and technology, thus expanding choices for increasingly specific demographic targets, so too is the packaging. By necessity, the artful combination of presence and materials/technology spurs packaging trends. And trends are waxing and waning more quickly.
"First," Scott Jost, vice president of innovation and design, Berlin Packaging, said, "the bar has been raised because new tools and economics have made it less costly to do custom packaging. New software, rapid prototyping and digital printing have revolutionized the development process. Second, marketers are making more changes and doing so more frequently than ever because its relatively easy to do so."
According to of Marny Bielefeldt, director of marketing, Alpha Packaging, Californias Rigid Plastic Packaging Container (RPPC) law affects all products (not just natural products) in rigid packaging 8 oz. and larger, and many of Alphas customers are requesting guidance on the regulations. "There is more of an emphasis on trying to 'light-weight' or 'right-weight' supplement packaging. This typically entails taking gram weight out of the bottles by making the walls thinner, while still maintaining the structural integrity of the bottle. Some rigid containers are more suitable for light-weighting than others, and it is certainly possible to take too much gram weight out of a plastic bottle. If a bottles walls are too thin, it can collapse under the weight of filled containers during shipping, or be difficult to label on conventional filling lines."
The shelf is the point of purchase decision, and there's much competition to be thereand if you make it, you're surrounded by the next guys. Therefore, there is an increasing focus on the power of space and imagery in package design. "Because products are tightly packed and always face the consumer, packages that create eye-catching shelf impact can help revitalize a brand image and create a unique product concept," Suley Muratoglu, vice president of marketing and product development, Tetra Pak Inc. said. "To select the right package, brands would do well to examine options that are both visually enticing, while also adding to the overall efficiency of the shelf space and display area."
Of note, Muratoglu emphasized catchy graphics also help with grabbing consumers' attention, which, according to market research guidebook GreenBook, needs to happen within 10 seconds to influence purchasing behavior.
Sustainability and eco-friendly packaging is not merely a trend, it's a way of life. "The biggest trend has been the use of environmentally sustainable materials," Wes Bentley, principal, Bentley & Royce, said. For example, the compostable poly bag been driven largely by the packaged food companies, and he believes it will eventually trickle down to the supplement companies. Klotz added he sees more requests for reduced amounts of packaging materials to address environmental concerns and appeal.
And there's an increasing amount of consumer expectation, Muratoglu observed. As consumers expand their knowledge on issues pertaining to sustainability, they feel a growing sense of responsibility with their purchases. Importantly, consumers believe manufacturers should take responsibility in environmental issues by reducing their impact on the environment.
Read the first article in this series here.
Lisa Schofield, owner of WorDesigns, is an industry veteran who focuses on promotional writing, copy editing and trade press relations. She has been assisting ingredient suppliers in their quest for industry "fame" for 10 years and prior to this, she was a long-time trade media editor.
Subscribe and receive the latest insights on the healthy food and beverage industry.
Join 47,000+ members. Yes, it's completely free.
You May Also Like
---