Elements of Successful Packaging
Elements of Successful Packaging
Correct packaging is a matter of multiple dynamics, coupled with manufacturing technology to ensure that packaging accurately and finely strums the right notes, resonating with the intended target market who will first test it, and then buy it again and again.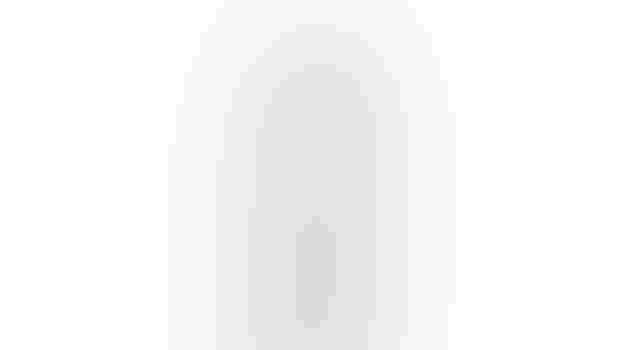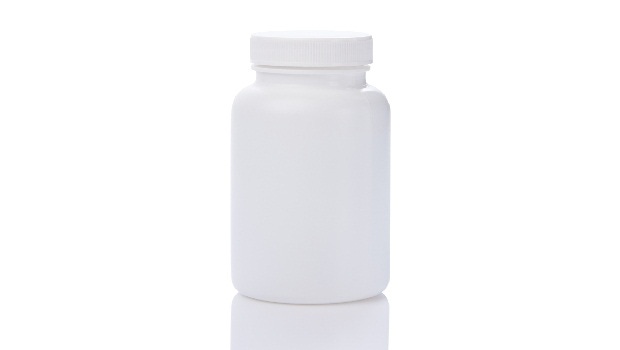 The truth iseven if it's pretty on the inside, if it isn't on the outside, it will languish, ignored. If your supplement product has been tested and shown to be efficacious, thus meeting its label claim, but it is ensconced in mediocre or ineffective packaging, it will assuredly be a flop.
Is it a matter of being superficial? Of course not. It's a matter of multiple dynamics, coupled with manufacturing technology to ensure packaging accurately and finely strums the right notes, resonating with the intended target market who will first test it, and then buy it again and again.
According to packaging professionals and graphics experts who help companies create the visual allure via packaging, numerous elements constitute a successful package.
"The goal of sound packaging is threefold: ease of use, compliance (both for the user and for child resistance) and ensuring maximum potency at time of use," said Ralf Klotz, regional sales manager for Uhlmann Packaging Systems.
The most important element of dietary supplement packaging, in the viewpoint of Marny Bielefeldt, director of marketing, Alpha Packaging, is its ability to protect the contents. After the bottles are filled, the package has to be structurally durable to withstand vagaries of transportation without collapsing under the weight of filled product; it also has to protect the contents from elements such as moisture or oxygen infiltrating the container before it reaches the consumer.
Indeed, emphasized Angela Roggenhofer, sales and marketing manager for Tekni-Plex Inc., "Safety always comes firsti.e., protecting young children from access to the product. Equally important is protection of the product against the elementsmoisture, oxygen, mechanical damage, etc.--via packaging that protects the consumer and ensures the product does what it promises at least until it reaches its guaranteed shelf life."
Additionally, she continued, successful packaging will have convenience factors, such as easy opening for seniors and, increasingly, portability: the on-the-go consumer is increasingly looking for smaller, portable packages. "Blister packaging can be an ideal solution for all of these requirements," she offered.
From an economical standpoint, Suley Muratoglu, vice president of marketing and product development, Tetra Pak Inc., said packaging must, "allow the manufacturer to deliver the desired product at a price point the consumer demands, while still allowing the manufacturer to maintain margins."
For products such as meal replacement/protein powders, Muratoglu pointed out, convenience is as important as the actual nutrition in the product. These consumers are seeking something that fits their busy lifestyles, which means providing a product that offers the right serving size in an easy-to-drink format that can be toted around throughout the day.
Structure, messaging and branding are three critical elements that need to be carefully addressed, said Paul Zullo, founder and CEO, Silver Creative Group, a creative agency. Structure includes shape, size and materials, each of which may be a differentiator. "There is a major trend toward flexible packaging," he reported. "For example, consumers appreciate the convenience of moving from large protein tubs to airtight pouches. These packages also work well for anything portable. While consumers are always happy to see the value size, there is a trend to smaller portions."
Messaging must be concise and clear, and deliver two elementsstatement of identity and benefits. The packaging must not be littered with competing visuals, he warns. Effective messaging combines words and graphics/images as overall design. Consumers don't have the time to cogitate over packaging when purchase decisions arise.
When it comes to branding, Zullo explained, the design will help to create an emotional appeal for a product, deliver key messaging points and give an identity. "Proper branding comes from knowing who you are, what you provide and why you should be considered over the competition," he asserted. The elements to work with are colors, fonts, words and images that come together to position the product so the consumer understands the brand and can identify with it nearly instantaneously. "A novice yoga gal is probably not going to pick up a product that looks like a manly bodybuilding product, but take the same formula and wrap in a more approachable package, and you may be able to get her attention," he said. "So, knowing your customer is key to identifying how the brand should be presented."
Another packaging designer, Wes Bentley, principal, Bentley & Royce, agreed, noting the obvious goal is for your product to be selected as a serious contender for purchase. "To reach this goal, the packaging must differentiate your brand from its competitors on the shelf, it should convey the brand identity to the consumer in a compelling way, and should communicate the information and benefits clearly and easily," he explained.
More thoughtful and philosophic is an overriding perception about dietary supplements among consumers, who still believe regulatory oversight is minimal, according to Scott Jost, vice president of innovation and design, Berlin Packaging. And he said the dietary supplement market has low entry barriers. "Effective supplement packaging allays consumer skepticism with credibility via clear, concise label architectures and quality packaging components," he stated. "Practically speaking, this means eschewing visual clutter for clarity and, for products that cross sub-categories or usage indications, reducing search costs with color coding or iconography."
He emphasizes overall, he views specific attributes and characteristicsrather than elementsas being critical in supplement packaging, the most important of which are credibility and clarity.
Lisa Schofield, owner of WorDesigns, is an industry veteran who focuses on promotional writing, copy editing and trade press relations. She has been assisting ingredient suppliers in their quest for industry "fame" for 10 years and prior to this, she was a long-time trade media editor.
Subscribe and receive the latest insights on the healthy food and beverage industry.
Join 47,000+ members. Yes, it's completely free.
You May Also Like
---