Digestive Health: Questions from the Gut
Digestive Health: Questions from the Gut
While reliable biomarkers and mechanisms of action exist for almost every other area of health, suitable markers for digestive health are still emerging.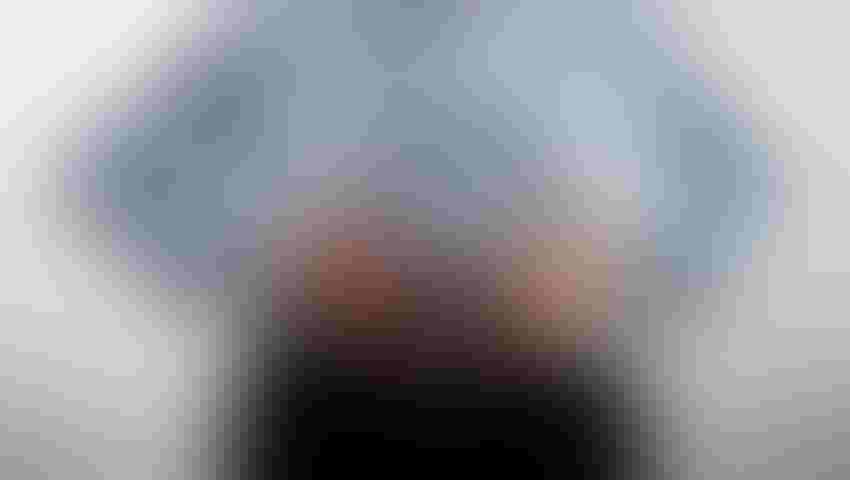 The gut is connected to other parts of the body in ways that are not obvious. The overall impact of gut health on the brain or the immune system is a fascinating area of new exploration. But it's also important to focus on gut health—for its own sake.
Consumers demand solutions for concerns that probiotics and digestive health can address, but there are questions whether needs are completely being met. Despite some outward appearance of innovation and growth in the digestive health supplement space in recent times, the collective gastrointestinal (GI) discomfort isn't necessarily going away. One possible reason for this is that the science is underdeveloped, at least relative to how complicated it is.
The gut microbiome changes minute-to-minute with environment, individual genetics, diet, age, health status, physical activity and other factors whose roles are poorly understood. While reliable biomarkers and mechanisms of action exist for almost every other area of health, suitable markers for digestive health are still emerging—although an incredible amount of investment is being done on the research side that is coming to fruition in the next year or two.
Some answers are closer to certainty than others; clinical endpoints, for example. Bloating, constipation and flatulence are real, palpable clinical endpoints that are reported to improve for many people who start on probiotics. But they are also among the most frequently reported side effects. Thus, there need to be more tools in the research toolbox.
The National Institutes of Health (NIH) Common Fund Human Microbiome Project (HMP) will be helpful to informing study design. There are some gut microorganisms that seem to be beneficial, and others that appear not to be. The scientific and technical challenges unique to this space, and a lack of consistent standards for some critical areas, have delayed confident answers.
Some have gone so far as to suggest that the lack of universal standards for identity, potency and clinical efficacy testing of probiotics has created an environment where substandard products may be easier to market than in other categories without attention being called to key issues around quality or consistency.
With strict application of the scientific method and cause-and-effect analysis, it is no wonder regulatory bodies such as the European Food Safety Authority (EFSA), adhering to a "gold standard" type of claims substantiation requirement, have rejected all probiotic claims submissions despite a hodgepodge of generally supportive evidence. This is because a clear and direct path from "A" (a well characterized, consistent product) to "B" (a well understood, replicable and reliable impact on health) has been difficult to define, at least to the degree required by European regulators.
The challenges extend to the substantiation of multiple strains of probiotics. The "formula synergy" question is central: How do you prove whether multi-ingredient products offer the additive or synergistic effects that are assumed, without product-specific clinical trials and some basis for their mechanism of action in the body?
These questions lead to another often asked in the industry: Are combinations of subclinical doses of multiple probiotics likely to have greater, lesser or about the same effect as a single strain taken at the clinically studied dose?
In the interest of standards-setting, there are a few steps that are being considered in order to ensure probiotic legitimacy far into the future:
1. Leverage rapidly advancing microbiome technologies in clinical research to develop a consistent set of markers and microbial profiles for gut health that can be used as targets for clinical substantiation.
2. Develop reliable analytical methods and data analysis on probiotic identity, viability, potency and biological activity, in the aim of developing evenly applied industry standards and benchmarks.
3. Develop a truth-in-labeling program to verify, ensure and publish whether label claims are met, specifically stability and identity testing of products on the shelf.
4. Develop banks of certified reference materials and ongoing genetic profiling of probiotic strains to help provide standardized reference materials to the industry and prevent misidentification and genetic drift likely to result in differences in activity or stability over time.
5. Develop and enforce industry benchmarks and standards, including requirements for using the same dosages and strains that are supported by published, placebo-controlled human clinical studies.
The gut is connected to the other parts of the body, but it is of extreme importance on its own. By investing in solid science around the gut, we can preserve and improve the legitimacy of a growing industry category in ways that meet the demands of both regulators and consumers.
Blake Ebersole has led a number of botanical quality initiatives and formed collaborations with dozens of universities and research centers. As president of NaturPro Scientific, Ebersole established quality compliance and product development services for supplements and ingredients such as ID Verified™. Follow him on Twitter at @NaturalBlake.
Subscribe and receive the latest insights on the healthy food and beverage industry.
Join 47,000+ members. Yes, it's completely free.
You May Also Like
---