Court rejects claim FDA needed rulemaking in DMAA case
Court rejects claim FDA needed rulemaking in DMAA case
Was FDA required to engage in a rulemaking before targeting DMAA products in an enforcement action? Not according to a federal appeals court. In 2013, Hi-Tech Pharmaceuticals, a manufacturer of dietary supplements, argued FDA had no right to seize DMAA (1,3-dimethylamylamine) and was required to go through a rulemaking under the Administrative Procedure Act to remove the ingredient from the market.
But in a decision last month with potentially broad implications for the supplement industry related to synthetic botanicals, the U.S. Court of Appeals for the Eleventh Circuit rejected the theory that a rulemaking was necessary. It held FDA had the right to bring a forfeiture action against Hi-Tech's products.
The Eleventh Circuit quoted a 1984 case from its own court, which stated "agencies have discretion to choose whether to proceed by rulemaking or adjudication."
"There's no requirement for FDA to go through rulemaking whatsoever," said Todd Harrison, a partner in Washington with the law firm Venable LLP who has followed the Hi-Tech litigation and advises companies on compliance with FDA regulations. "They could always use enforcement action."
In collaboration with the U.S. Department of Justice, FDA brought the forfeiture case against Hi-Tech in 2013. At the time, Daniel Fabricant, Ph.D., was serving as director of FDA's Division (now "Office") of Dietary Supplement Programs. He noted FDA has only engaged in one rulemaking to remove an ingredient from dietary supplements.
In 2004, FDA published a final rule barring the sale of dietary supplements containing ephedrine alkaloids (ephedra). Fabricant said ephedra had an entirely "different history" than DMAA, the subject of litigation over whether the ingredient is found naturally in geranium plants and generally recognized as safe (GRAS). The Eleventh Circuit concluded DMAA was not an herb or botanical or constituent of an herb or botanical.
"I don't think anyone ever doubted that ephedrine was in ephedra," Fabricant, president and CEO of the Natural Products Association (NPA), said in an interview. "Somebody somewhere ate a plant and said, 'Wow, I ate this plant and I get a little extra energy here. There must be something in it.' Ephedra has been known for 2,000 years."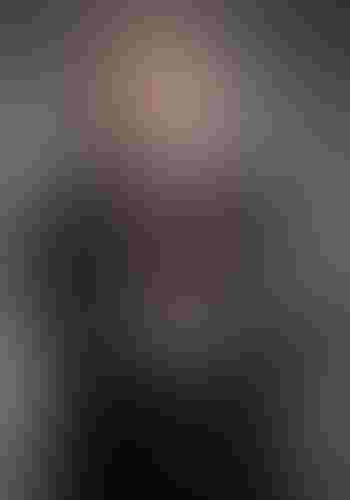 DMAA was a "totally different scenario," Fabricant said. "This scenario was, does it even exist in the plant? And I think the answer is by and large, 'no.' So if it didn't exist in a plant, why would you need to [conduct] a rulemaking to prohibit its sale as a dietary supplement? It doesn't qualify in the first place."
The forfeiture case against Hi-Tech, he said, contradicts criticism that the supplement industry isn't regulated.
Steve Mister, president and CEO of the Council for Responsible Nutrition (CRN), said the Eleventh Circuit's ruling is a "good decision for the industry."
"The vast majority of the industry," Mister said in an interview, believes DMAA "is not safe and has no business in the supplement space."
Hi-Tech argued DMAA was GRAS by experts, but the Eleventh Circuit sided with FDA.
"Multiple sources, including in peer-reviewed publications, call into question DMAA's safety," stated Robert Hinkle, a U.S. District Judge from the Northern District of Florida who wrote the Eleventh Circuit's majority opinion. "Among their conclusions: DMAA may cause increases in blood pressure and hemorrhagic stroke; individuals with blood pressure of 120/80 mmHg or higher (much of the American population) should avoid DMAA; use of DMAA has been associated with multiple adverse events, including deaths; and DMAA may inhibit activity of liver enzymes and cause liver toxicity."
The case was decided by three judges, with one partially dissenting from the majority's opinion. Hi-Tech plans to seek an en banc rehearing, and if granted, about 12 judges would hear the case.
Jared Wheat, owner of Hi-Tech, said he believed the dissenting opinion was "the correct interpretation." In his partial dissent, Circuit Judge Adalberto Jordan said he would have remanded the case to the district court "for a trial on whether DMAA is a 'constituent' of geraniums."
"As the majority acknowledges, there is evidence that geraniums contain a trace amount of DMAA," Jordan wrote. "There is also evidence, however, that some fertilizers contain DMAA—which could be the source of trace amounts in geraniums—and that geraniums have no known pathways of producing DMAA. Viewing the record in the light most favorable to Hi-Tech, there is a genuine issue of material fact as to whether DMAA—even in trace amounts—is a 'constituent' (i.e., a component or element) of geraniums."
Jordan, however, agreed with other parts of the majority opinion, including the portion related to whether FDA needed to engage in a rulemaking.
Subscribe and receive the latest insights on the healthy food and beverage industry.
Join 47,000+ members. Yes, it's completely free.
You May Also Like
---