Comparative Claims
Comparative Claims
"Improved bioavailability" may make for good marketing copy, but supplement companies must ensure their claims are substantiated and legal.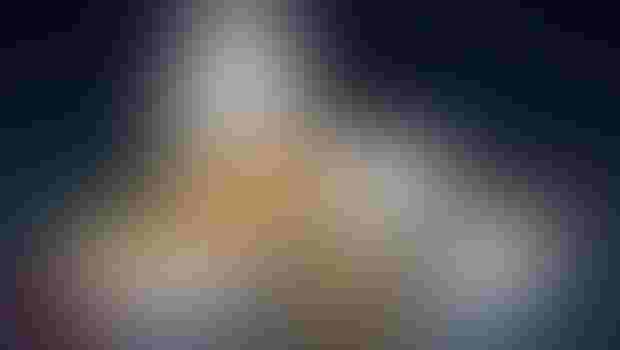 Companies are constantly being approached by suppliers pitching them the latest breakthrough curcumin ingredient, which they claim is 50 times more bioavailable than the competition. Or maybe it is glucosamine, omega-3 fatty acids or another ingredient. The list goes on. In the dietary supplement industry, claims of "enhanced bioavailability" or "superior molecular form" are commonly used marketing tools to gain a competitive edge. These claims usually emerge when a product category becomes strong and the evidence of efficacy is clear. The next step to achieve sales growth is demonstrating superiority within the category. But companies can't just claim superiority, wink, smile and wait for the revenue to roll in. Like any other claim, comparative claims must be substantiated. If claims are not supported by sound science, any boost to sales may end up in a bust.
Companies intending to utilize claims of better absorption or enhanced bioavailability must ask important questions: What makes an ingredient or product better absorbed or more bioavailable? How do you measure bioavailability? Does improved bioavailability mean improved efficacy? How does the body of scientific evidence on the original dietary ingredient relate to the novel and "improved" ingredient? What are the legal and regulatory risks of making unsubstantiated comparative claims?
Form and Delivery
Understanding the scientific basis for absorption/bioavailability is a critical first step for making appropriate choices of materials, processing, and ultimately, marketing claims. Bioavailability may differ depending on an ingredient's molecular form. Omega-3 fatty acids are a classic example, with marketers touting the superior absorption of triglycerides versus ethyl esters versus free fatty acids versus phospholipids, to name a few. Chelated minerals, combined chemically with amino acids to form complexes, are also marketed as more bioavailable than other mineral forms. In addition, multi-ingredient products can be formulated to enhance the absorption of individual ingredients through a claimed "synergistic effect."
Delivery systems can also impact bioavailability. From traditional systems such as tablets and capsules, to newer formats such as gummies and liposomal preparations, every form has benefits and limitations—both from a material-based technical perspective, as well as bioavailability of individual ingredients. It's worthwhile for companies to explore which systems are the best fit for their ingredients, and they should also weigh the costs and production feasibility against the potential value of the claim.
Scientific Requirements
Perhaps the most important question to ask is what types of studies are needed to support bioavailability claims. The answers build on an understanding of the scientific basis for bioavailability or absorption of the unique ingredient being tested—it's not a "one-size-fits-all" approach. This goes back to understanding key characteristics of the molecular structure. Sometimes it's more appropriate to measure the ingredient's metabolite(s) rather than the ingredient itself, depending on when in the metabolic process a nutrient is absorbed. So, the question of when bioavailability should be measured arises as well. And where in the body should it be measured?
Legal and Regulatory Considerations
Claims of superior absorption/bioavailability also have legal and regulatory implications. Companies can file advertising challenges with the National Advertising Division (NAD) against competitors claiming their product is superior, and the competition is asked to show its evidence. Advertising with these claims could also face scrutiny by FTC, as shown with coral calcium. In addition, from a regulatory perspective, formulators need to be mindful of whether an ingredient's "superior" or "improved" molecular form or delivery matrix results in a new dietary ingredient (NDI), subject to FDA's notification requirements.
What Claims Mean to Consumers
Comparative absorption/bioavailability claims are popular, but are they meaningful to consumers? Does "more bioavailable" actually mean "more health benefits?" More is not always better. Sometimes, amounts beyond what the body can absorb are excreted. Moreover, exposure to higher levels may affect an ingredient's safety profile. Savvy formulators and marketers will want to weigh the potential value of making these kinds of comparative claims against the caveats.
CRN and Informa Exhibitions hosted a webinar earlier this month that addressed the science surrounding bioavailability claims, as well as the regulatory and legal implications. Check out the webinar "Comparative Claims for Competitive Edge" for more information. 
For more on the laws that regulate the dietary supplement/functional foods industry, visit INSIDER's Regulatory Content Library.
Andrea Wong, Ph.D., is vice president, scientific and regulatory affairs for the Council for Responsible Nutrition (CRN, www.crnusa.org), a dietary supplement industry trade association.
Subscribe and receive the latest insights on the healthy food and beverage industry.
Join 47,000+ members. Yes, it's completely free.
You May Also Like
---