Clarifying Certification and Claims for Clean Label
Clarifying Certification and Claims for Clean Label
Imbibe's Laura Dembitzer clarifies some of the most popular clean-label certifications and claims and explains how obtaining those claims affects the development and commercialization of the finished product.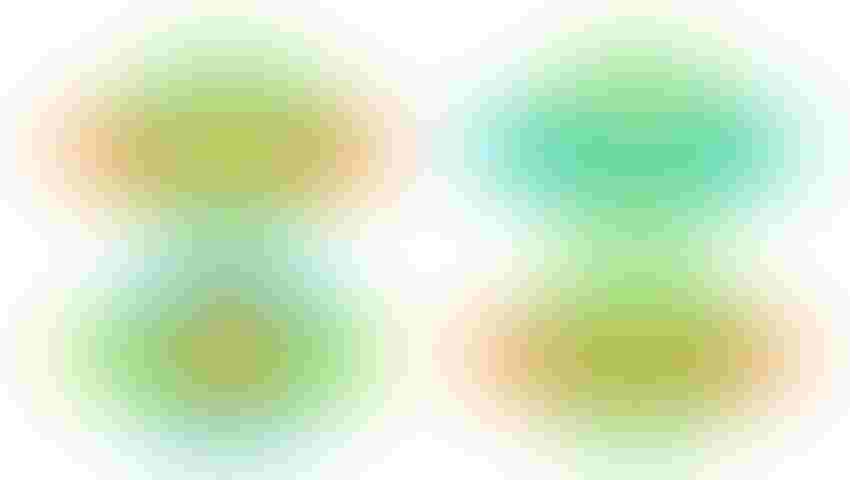 It's now commonplace for multiple certifications and claims to adorn a single food or beverage product, especially within natural and clean-label product categories. I was recently asked to clarify some of the most popular clean-label certifications and claims and explain how obtaining those claims affects the development and commercialization of the finished product. In doing so, I realized that even though industry professionals are familiar with the terminology and buzz words, there is still confusion about what marketing claims products can use, and what certification require involving a certifying body. I will clarify some of those nuances here and also share a few predictions on what I believe will be the round of clean-label certifications.
Organic
Unless, it's used to refer to a specific ingredient in a product, "Organic" is a certification. Organic products must be grown, produced, inspected, and certified to be in compliance with the organic standards of USDA's National Organic Program (NOP). To obtain the USDA Organic Certification, a finished product needs to contain at least 95 percent organic-certified ingredients by weight, and the remaining 5 percent need to be organic-compliant. In addition to a facility needing approval to produce organic ingredients, each individual organic ingredient coming out of that facility also has to be certified, which generally takes anywhere from two to six weeks. When brands do not qualify for the USDA organic seal, they may maintain the clean-label ethos by including a "Made with Organic" claim about a specific ingredient. The regulation is that 70 percent of the finished product must be made with organic certified ingredients.
Non-GMO Project Verified
This certification is for finished products, not raw ingredients, though the reviewer will look at every single ingredient and make sure that they are all from non-GMO sources. Certain non-GMO ingredients are hard to source in the United States (since most of the corn, for example, is genetically modified), but there are currently 1,213 Non-GMO Project verified food ingredients.
Grass-Fed
This claim is often associated with more humane treatment of animals, which also often aligns with clean-label products. Consumers are more likely to trust a brand if they are transparent about the product's origin. This marketing claim refers to the diet of animals, and is now found on meat and animal byproducts like yogurt and cheese. Historically, grain has been the most conventional diet for livestock; however, some farmers are shifting toward feeding their animals grass, hay and a few other approved feeds while allowing them consistent access to pastures during growing season. The American Grassfed Association, the organization that supports and promotes products with this claim, continues to try to develop a more standardized definition.
Vegan
This certification comes with a Certified Vegan logo that is a registered trademark for products that do not contain animal products, derivatives or by-products and it is administered by The Vegan Awareness Foundation. Products that are certified vegan can still be produced on machinery that is shared with non-vegan products, so consumers with allergy sensitivities need to be mindful of this label.
Natural
FDA has not developed a definition of the term natural or its derivatives, but says the term "natural" may be used if the food does not contain added color, artificial flavors or synthetic substances (doesn't presently exclude GMOs). Earlier this year, FDA offered a platform for constituents to comment on the term "natural." With the amount of litigation that has surrounded this claim, the agency will work with other governing bodies to create a standardized definition and process for obtaining a natural certification.
Allergen-free, Egg-free, Soy-free, etc.
Presently, manufacturers have two options when declaring the presence of any (or all) of the eight major allergens in their food and beverages. They can either bold the allergens as they appear in the ingredient statement (wheat flour, for example), or they can add a line at the end of the ingredient statement with the language "contains" followed by the allergens. All wheat contains gluten, so this allergen is addressed by the gluten-free certification, but for now, other food-sensitive consumers need to be diligent about reading the ingredient statement. I can definitely envision an "allergen-free" certification, although for now, it remains a claim.
As the consumer revolution for healthier, minimally processed and simpler food continues, consumers will continue to seek out clean label products which will only propel the certification trend further. I'm not sure if and when the clutter of all the certifications will become too much, but in the meantime they are helping to sell products.  In fact, the presence or absence of these claims and certifications is often the final factor influencing the clean label seeking consumer's purchasing decision between two otherwise comparable products. If you'd like to continue the conversation on the clean-label certification craze, as always, you can e-mail me at [email protected].
Subscribe and receive the latest insights on the healthy food and beverage industry.
Join 47,000+ members. Yes, it's completely free.
You May Also Like
---