Claim Substantiation with Clinicals on Trial
Claim Substantiation with Clinicals on Trial
NPA's Dr. Corey Hilmas sorts out the questions from the Bayer and POM Wonderful—and provides some answers.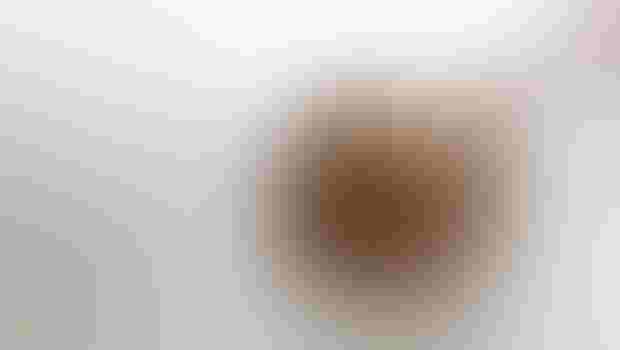 Two of the biggest claim substantiation challenges in the past 15 years related to dietary supplementstructure function claims just went down in 2015. What's the verdict? How much and what type of evidence do you need to substantiate your claims? Do I need a randomized, double-blind, placebo-controlled human clinical trial (RCT)? It should all be crystal clear, right?
In the case of POM, the FTC imposed a categorical, two RCT requirement for all disease claims, regardless of the quality of any single RCT or the strength of other medical evidence. While the Court said FTC would not be barred from imposing a two RCT substantiation requirement in ANY circumstance, the court held that FTC's order was valid when disease claims were substantiated by at least one RCT. Any requirement for two RCTs, however, failed the Central Hudson1  test.
Are two RCTs better than one?  Sure, but anyone could make the argument that 100 are better than 75 or 80 or 85 trials, in terms of your confidence interval. I think we all can agree that simply requiring more is better, but at what cost? To fine tune the final p value of significance for all studies? Requiring additional RCTs without further justification exacts considerable costs, and not solely in terms of the resources required to design and conduct a properly randomized and controlled human clinical trial. If there is an ultimate ceiling against claims for the disease-related benefits of a food or the structure function-benefits of a food in the absence of two RCTs, consumers may be denied useful and truthful information about products with a demonstrable capacity to affect the structure or function of the body or treat, cure, prevent, and/or mitigate a disease. Taking such a stance would be contrary to the objectives of commercial speech doctrine2.
We are not even talking structure function claims here in the POM decision. This makes anticipation of the Court's decision in FTC v. Bayer all the more riveting. Bayer also challenged FTC's demand for two RCTs as their competent and reliable scientific evidentiary burden, but Bayer only made structure function claims. Will "competent and reliable scientific evidence" net out to one RCT as in the POM decision, or will the Courts allow for scientific evidence other than the gold standard for a randomized, double-blind, placebo-controlled human clinical trial. The Natural Products Association (NPA) thought the issue so important that it submitted not one but two "friend of the court" briefs of Amicus Curiae on behalf of Bayer because the outcome critically here affects our entire industry.
In the end what should you do regarding clinical substantiation for the structure function claims you make?
It is really a case-by-case basis depending on your product. You need someone with substantiation experience to determine whether the collected studies you have substantiates your ingredient/product sufficiently according to the FTC/FDA standard of "competent and reliable scientific evidence." Second, I would recommend attending dietary supplement education sessions where folks from FTC are present to answer your general questions on substantiation. While attorneys may be presenting, they are in the weeds enough on the science to give their extrapolated thoughts and impressions on the evidence required for a particular claim. What is a good safe harbor to find yourself in regarding your evidence? Having at least one RCT for your structure function claim should make you rest easier at night.
Maybe the best long-term solution is to have federal legislation address the issue. NPA, which played a key role in the passage of the Dietary Supplement Health and Education Act of 1994, also supports the government's interest in protecting the public from misleading claims as it does from unsafe, unapproved drugs masquerading as dietary supplements. Industry wants clarification as to what "competent and reliable scientific evidence" means. NPA does not want the federal government to force a two RCT standard, which is not written anywhere in law, for structure function claims on industry by picking off one company at a time through litigation, administration proceedings, and the back end of consent decrees.
If the federal government wants to change the evidentiary burden and requirements for substantiation of structure/function claims, it should at least follow the Administrative Procedures Act and engage in notice and comment rulemaking. Maybe it is time for the issue to be on trial and debated by the various attorneys and professionals in Congress to make the issue transparent for our industry.
__________________________________________________________________________________________________________________________________
1.) Central Hudson is the general test for commercial speech restrictions set forth in Central Hudson, 447 U.S. at 566. The FTC's order to impose more than one RCT failed Central Hudson's test.
2.) Edenfield v. Fane, 507 U.S. at 766, 113 S. Ct. (1993).
Subscribe and receive the latest insights on the healthy food and beverage industry.
Join 47,000+ members. Yes, it's completely free.
You May Also Like
---