Capture the Audience With the Label
Capture the Audience With the Label
Supplement labels not only capture consumer attention, they must contain the legal FDA requirements and avoid touting misleading claims.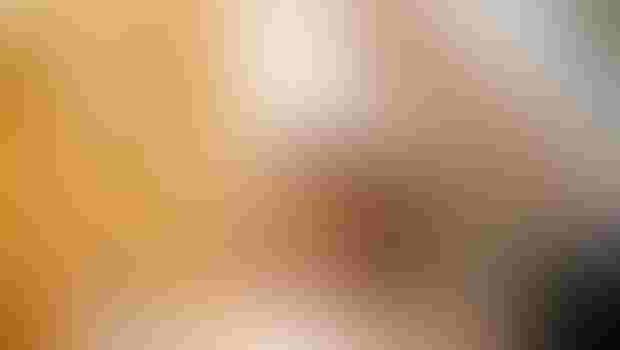 What differentiates a good-selling product from a product that sits on the shelf or in a warehouse? Marketing certainly is a significant contributor to the success of a product, but the best way to represent a product appears on the front lines of marketing: the label.
Labels are more than a set of directions and warnings. They are the "wow effect" of a brand. Similar to a website, they are a company's way of representing what it stands for. These days, labels are intended to capture an audience; when done correctly, they capture the correct audience, and in the correct setting.
Unless a company has a tremendous marketing budget, going after the "general population" is usually not the best idea. Targeting your demographic will not only result in more success through word of mouth, but it will also be more cost effective. This is why focus groups exist. A 45-year-old man in charge of putting together the label design to attract women ages 65 years and older  should not just consider a layout that he likes. He should ask women in that age group what will appeal to them. 
In recent years, FDA has been specific about what it would like to see on dietary supplement labels. It's important for companies to make a profit, but safety outweighs profitability. Although most CEOs, presidents and marketing directors prefer to be unique with their label and marketing material, it's imperative that consumers understand what they are consuming. That is where FDA has been making positive steps toward uniformity of supplement fact panels and other requirements. FDA requires supplement manufacturers to have both quality assurance (QA) and quality control (QC) departments in house to ensure all labels are reviewed and approved before they leave the production facility. Experienced quality personnel should also review all labels for errors, misspellings and potentially misleading claims.
There is a specific order for which vitamins and minerals must be arranged on the supplement fact panel. Ingredients with daily values must be listed with their respective amounts and not in proprietary blends. Details like these make it easier for consumers to compare ingredients when shopping for specific products. It also helps buyers understand what they are putting in their bodies. 
Contract manufacturers have an obligation to provide comprehensive label services. In doing so, they must also govern and protect their clients so the consumer is not misguided into thinking that a dietary supplement will cure a disease. There are now clear parameters on label claims to ensure they are properly marketed to the consumer; however, there are still some supplement company owners and marketing teams who like to push the envelope. Years ago, there were significantly more companies using rhetoric to deceive the public into thinking a product will work miracles. Now, with the addition of more QA and QC personnel, and mature quality systems, that behavior has slowed down considerably.
The market for nutraceuticals has grown so substantially that there is no need to develop a label with absurd claims in order to sell product. In the United States, sales of vitamins and dietary supplements grew to over USD $24 billion in 2013, according to Euromonitor International's latest data. With the majority of distributors doing things the correct, legal way, it's apparent that there is a true demand for the nutraceutical products.
Big retailers are also playing a role in maintaining quality products represented by clean, legal labels. The majority of major retailers in the market today have their own auditing team to ensure that the products on their shelves or on their sites are not misrepresented by erroneous claims, nor contain harmful ingredients. This trickles down to medium and small companies, which must compete in the same space, leading to a more transparent and accurate representation of products on the market.
Technology is also influences label advancement. It's becoming more cost-effective for a company to differentiate itself from its competition. Flexographic printing could be a few years away from becoming obsolete, however, due to some restrictions such as pantone-matching and quality of particular art, flexographic printing is still the preference for many companies. A pantone is a color designated by a number. These very specific colors cannot always be represented by a monitor, or standard printer.
Many supplement brands succeed, but several also fail. There is never an exact equation, however, it's important for companies to know what they want and how to get it. The label is the catalyst for bridging this gap.
Some say presentation is everything; others say it makes up 80 percent of what is actually said. So when a supplement company chooses a label for its product or line of products, it's vital that it does its due diligence.
For more on market data, demographics, best-selling delivery forms and hot natural ingredients to help marketers make key decisions on advertising campaigns, visit INSIDER's Marketing Content Library.
For over a decade, Chaz Linder ([email protected], [877] 990-4466) has been expanding his knowledge and fine-tuning his sales and managing skills in the nutraceutical industry.  Starting in a direct retail call center in New York, his acquired expertise allowed him to move into contract manufacturing of dietary supplements. He has held the following positions: sales director, vice president of sales and executive facilitator. He currently works for Ion Labs.
Subscribe and receive the latest insights on the health and nutrition industry.
Join 37,000+ members. Yes, it's completely free.
You May Also Like
---