Bayer overcomes FTC in important decision for supplement industry
Bayer overcomes FTC in important decision for supplement industry
The judge's 38-page decision is virtually a mini-treatise on regulations and law governing the dietary supplement industry.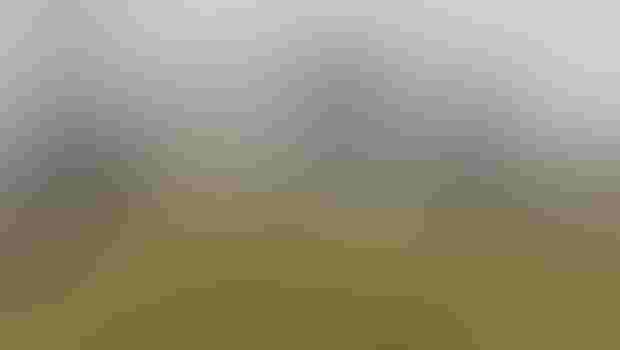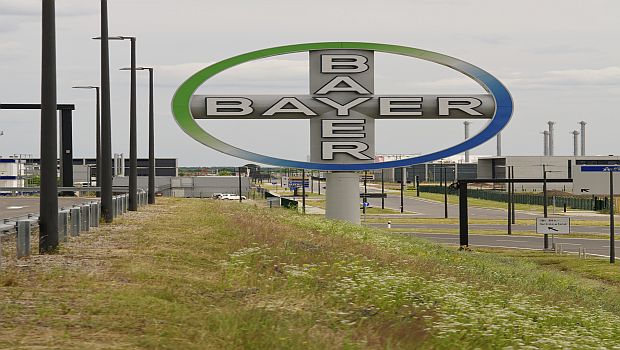 A judge's ruling in a dietary supplement probiotic case involving Bayer Corp. was unsealed last week. Carefully read the 38-page opinion of U.S. District Judge Jose Linares, and it's difficult to form a conclusion other than this: Bayer annihilated its opponent, the federal government.
Linares' decision is virtually a mini-treatise on regulations and law governing the dietary supplement industry, and more specifically, the "competent and reliable scientific evidence" standard that was established by FTC in 2001 guidance, "Dietary Supplements: An Advertising Guide for Industry."  
The question before Linares was this: did Bayer's statements touting the benefits of a probiotic supplement known as Phillips' Colon Health (PCH) violate FTC's standard, which was contained in a 2007 consent decree binding the multinational health care giant?
The judge answered that question with a resounding "no." FTC, Linares wrote, hadn't met its burden of establishing by "clear and convincing" evidence that Bayer violated the consent decree; or framed another way, the judge rejected the government's claim that Bayer failed to substantiate its statements that PCH helps defend against occasional constipation, diarrhea, gas and bloating.
Bayer, the court pointed out, produced nearly 100 studies to support its PCH claims.
"As two other courts have held, competent and reliable scientific evidence does not require drug-level clinical trials, and the Government cannot try to reinvent this standard through expert testimony," Linares wrote.
The FTC had no immediate comment on the ruling.
Resolution of the case partly boiled down to the experts' opinions and which ones the court found most credible.
Enter FTC's star witness, Loren Laine, M.D., an expert in gastroenterology and professor of medicine (digestive diseases) at Yale. Laine posited that Bayer's statements needed to be backed up by human or so-called randomized clinical trials (RCTs), and nothing else would satisfy FTC's "competent and reliable scientific evidence" standard.
Bayer's consent decree defined such evidence as "tests, analyses, research, studies, or other evidence based on the expertise of professionals in the relevant area, that has been conducted and evaluated in an objective manner by persons qualified to do so, using procedures generally accepted in the profession to yield accurate and reliable results."
RCTs weren't mentioned. 
Laine's credibility problem—which the natural products industry exploited in court filings, and the judge duly noted—proved not to be a trivial one. He is not an expert on probiotics or the dietary supplement industry. In fact, the professor acknowledged he wasn't familiar with the 1994 Dietary Supplement Health and Education Act (DSHEA), and he didn't even consider FTC regulations in forming his opinion.
"The court agreed the government's standard was new, we had no notice, that it was baseless, and that Bayer had science," said Jonathan F. Cohn, a partner with the law firm Sidley Austin LLP who defended Bayer at trial, in a phone interview. "He's [Laine] applying a standard that is completely divorced from, untethered from any law."
Bayer produced two experts including Daniel Merenstein, M.D., a professor of medicine and director of research programs at Georgetown University Medical Center, and leading expert on probiotics. Both experts refuted Laine's contention that Bayer needed RTCs to substantiate its PCH claims.
Laine's opinion—and FTC's reliance on it—carried virtually no weight with the New Jersey court.
"The Government's position that Laine-Level RCTs are required is found nowhere within the four corners of the consent decree, but only within the expert report that was filed with the Government's motion for contempt," the judge wrote. "The Consent Decree that Bayer agreed to in January of 2007 speaks only of 'competent and reliable scientific evidence.' The Consent Decree does not mention randomized controlled clinical trials of any kind, let alone say they are required. In the seven years after entering the Consent Decree, the government never told Bayer or anyone else in the industry that drug-level trials or Laine-Level RCTs were required."
Bayer may not have gotten off scot-free had Linares ruled the company was making claims that its probiotic supplement treated diseases. DSHEA does not authorize dietary supplements to make claims of treating a disease because supplements aren't drugs. Such a claim likely would have lacked "competent and reliable scientific evidence"—and consequently violated the consent decree—since Bayer's probiotic claims weren't backed by human clinical trials.
As Linares noted, drugs "traditionally must be supported by randomized, placebo-controlled, double-blind clinical trials."
The government asserted Bayer made "implied" claims that the probiotic can help cure, prevent and treat constipation, diarrhea, gas and bloating. But Linares said such words—prevent, treat and cure—didn't transform Bayer's statements into disease claims. He said Bayer's statements were so-called structure/function claims, which DSHEA permits. He also pointed out Bayer notified FDA of its structure/function claims, and the agency rejected none of them.
"Although the words 'prevent, treat and cure' often signal a disease claim, the government has not proven that Bayer advertised PCH to prevent, treat or cure any disease," Linares wrote. "Instead, the government asserts that Bayer advertised PCH to prevent, treat or cure constipation, diarrhea, gas and bloating. These are not diseases, but rather variations of the normal state of health."
The Natural Products Association (NPA), which filed amicus briefs in the case, welcomed the decision.
"Still, this case is evidence that the FTC is willing to try to expand their authority through enforcement decisions, even with a bad case, which they had from the start, and this remains one of the biggest, if not the biggest concern for the industry," said Daniel Fabricant Ph.D., CEO and executive director of NPA, in a statement. "As we said throughout the court proceedings, NPA felt the FTC would have set a dangerous precedent had the overbearing standards it was seeking become affirmed."
The recent decision is at least the third one that FTC has lost in recent years in cases against the supplement industry. In 2013, the U.S. Court of Appeals for the 11th Circuit largely affirmed a decision in favor of Garden of Life, who the FTC claimed violated an injunction. Last year, a federal judge in Utah ruled in favor of Basic Research and against FTC in a decision that examined whether the company had competent and reliable scientific evidence to support its advertising claims.
Will the government back off the industry? "In baseball, strike three and you're out," Cohn said. "With the FTC, who knows how many strikes they are going to take?"
Subscribe and receive the latest insights on the healthy food and beverage industry.
Join 47,000+ members. Yes, it's completely free.
You May Also Like
---