Why GMP certification matters for cannabis industry
Why GMP certification matters for cannabis industry
Kim Stuck of Allay Consulting provides an overview of good manufacturing practices for the cannabis sector, describes related trends within nearly a handful of states regulating the market, and offers advice on how to obtain third-party GMP certification.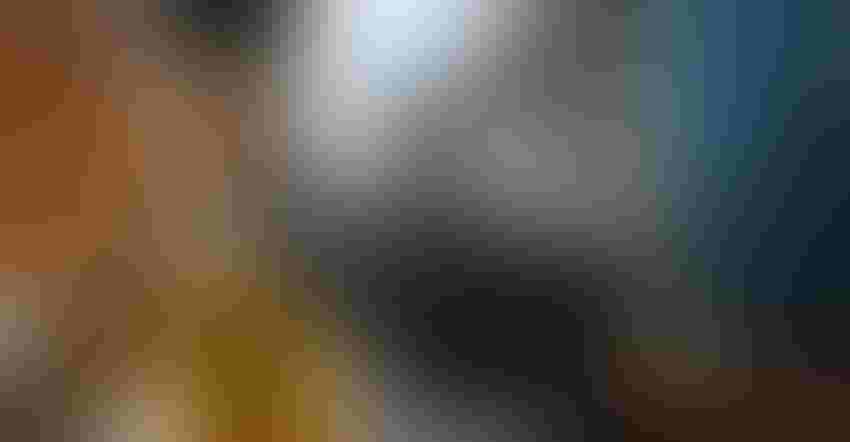 Third-party certifications have become increasingly popular across the cannabis industry. Certifying that one's production processes are rock-solid is a worthwhile endeavor that will set up the business for long-term success, provide a competitive edge and help ensure safe products for customers.
Many certifications are available to the cannabis industry, but they are not all the best option for every company. Until high-THC cannabis is federally legalized, some certifications are not available. That said, various states are asking for certain certifications and will even reduce testing requirements if companies have met those qualifications.
No matter which type of certification a business chooses, it should ensure the certifying body is accredited—meaning the certifying company has been audited and approved by a higher authorization to abide by a certain set of standards.
As someone who has worked in the cannabis regulation and compliance sectors since 2014, I can affirm current good manufacturing practices (cGMPs or GMPs) are the most sought-after certifications within the cannabis industry. 
An overview of GMPs
GMPs are a set of standards created under the authority of the Federal Food, Drug and Cosmetic Act (FDCA). Various accredited standards apply to manufacturers of foods, dietary supplements, cosmetics, medical devices and prescription drugs.
GMPs require a systematic approach to manufacturing, including the development and implementation of procedures and documentation for the design, monitoring and control of all manufacturing processes. This quality management system helps to ensure products are made consistently and reliably to product specifications for identity, strength, quality and purity. 
It's important to note cGMP certification is specific to the facility—each production facility will need its own certification. And most large retailers (such as CVS and Walmart) require this certification prior to selling products.
GMPs help businesses prevent hazards such as contamination or errors and better ensure products are safe for consumers.
Cannabis certification requirement trending among states
More states are either requiring or incentivizing cannabis cultivation and manufacturing companies to receive certifications from accredited companies.
This might be trendy now, but if cannabis regulations continue to align with FDA's requirements surrounding quality and safety, obtaining certification is one easy way to ensure a company is in compliance once FDA adopts regulations.
Even if one's state doesn't currently mandate certification, the long-term success of a business should focus on the safety and quality of its products. This trend seems increasingly attractive to states, so forward-thinking businesses should be considering certification now, instead of waiting until the last minute.
Here's a sampling of state requirements and incentives:
Maryland: Even though it's not specifically written in the regulations, to become licensed in the state of Maryland, the regulatory bodies are requiring manufacturers of consumable products to obtain cGMP certification for both CFR 111 (supplements) and CFR 117 (foods) in most cases. This is another example of a health and safety requirement in a gray area. Knowing what is required in one's specific state and county is important when building a cannabis business. Keep in mind this could change at any time, as is the nature of the cannabis industry.
Michigan: The Marijuana Regulatory Agency (MRA) requires infused beverage manufacturers to obtain or provide evidence companies are in the process of obtaining cGMP certification by an accredited certifying body. Other cannabis producers and cultivators have an incentive to receive cGMP certification through MRA's reduced sampling and testing requirements.
New York: The state hemp program currently allows only hemp-infused products sold as dietary supplements. Products labeled with CBD as an ingredient shall be manufactured in accordance with FDA's dietary supplement standards. Under the New York Cannabinoid Hemp Program's proposed regulations, processors are required to maintain a third-party cGMP certification for the duration of the license term or provide a detailed plan for obtaining the certification within six months of approval of the application and before beginning operations as a processor.  
Florida: The state requires processing facilities to obtain a cGMP certification by an accredited certifying body within 12 months after licensure. If the facility does not pass its audit, the facility is required to immediately stop processing until it can demonstrate to the department it has met the requirement.
How to gain GMP certification
The following steps are necessary to achieve cGMP certification:
Step 1) Ensure one's facility meets the basic FDA facility requirements before moving toward cGMP requirements. This includes items such as hand sinks, three-compartment sinks, smooth ceilings, walls and floors.
Step 2) Select a cGMP-accredited certifying company. A handful of independent companies are actively certifying hemp and THC cannabis businesses. Keep in mind that although each cGMP certifying company abides by FDA cGMP requirements, each company may have its own additional requirements.
Step 3) Create a plethora of documentation, per the cGMP guidelines. For some companies, this is the most time-consuming aspect when preparing for the cGMP certification audit. Due to the large volume of standard operating procedures (SOPs) and other documentation needed, many cannabis companies hire a consultant to assist with completion of this step. That's because it can take anywhere from six to 24 months to complete all of the documentation required for cGMP certification. This time is dependent on the company, what it has already completed, and what particular processes take place in the facility.
Step 4) Organize those documents and put them to use. Implementation is a vital step—most cGMP certifying auditors will make sure employees are following the SOPs and documents without deviation. Verify all cGMP practices are finely tuned and are practiced habitually prior to the auditor visit. This includes training one's staff on the new expectations.
Step 5) Pass the cGMP certifying audit. After employee training is complete, a business is ready for an audit by the selected certifying company. Usually, the auditors will find minor things they want changed (this is normal) but they will still grant the certification if a corrective action plan is submitted. 
Worth the extra effort
Few cannabis companies have cGMP certification because it is designed to be difficult to achieve. Companies that truly value the quality and safety of their products can showcase their commitment by achieving cGMP certification.
Once a company is certified, it has a competitive edge over other companies who have not put in the effort. The certifying process can be a daunting task, but is well worth it for the long-term prospects of the company's success and growth. 
Kim Stuck is the founder and CEO of Allay Consulting, a compliance strategy and services provider serving the hemp, cannabis and psilocybin industries nationwide. Previously she held a pioneering role in Colorado as the nation's first cannabis and hemp specialist for a major metropolitan public health authority. During her tenure with the City of Denver, Stuck worked as an investigator covering cultivation, manufacturing and retail.
Subscribe and receive the latest insights on the health and nutrition industry.
Join 37,000+ members. Yes, it's completely free.
You May Also Like
---