Whats Really in an ISO Certification?
Whats Really in an ISO Certification?
When partnering with a manufacturer, ingredient supplier, testing lab or other vendor, seeing a third-party qualification is reassuring, signifying a company went through a compliance process and passed an audit to receive the certification or seal.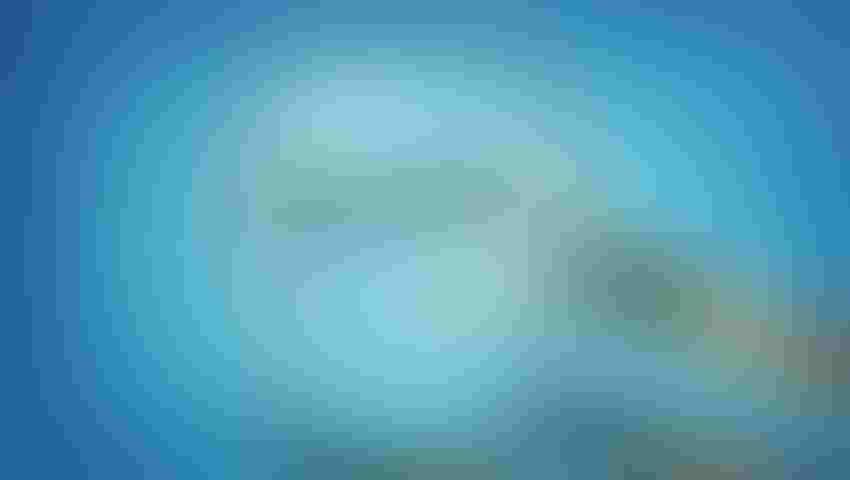 When partnering with a manufacturer, ingredient supplier, testing lab or other vendor, seeing a third-party qualification is reassuring, signifying a company went through a compliance process and passed an audit to receive the certification or seal. But, since there are many third-party qualification certificates that can be obtained, it's important to know which ones have the most impact when choosing a partner to meet a company's specific needs.
One highly recognized certification is from ISO (International Organization of Standardization). ISO develops many different standards for a wide range of organizations such as the ISO 9000, which relates to quality management; the ISO 14000, for environmental management; and the ISO 22000, for food safety management, just to name a few. 
When referring to quality in general, the ISO 9001 standards are applicable to any organization that meets the strict quality standard requirements. ISO 9001 certification can be obtained by any type of company that can show a well-defined quality management system. By utilizing internal and external audits, management review meetings and a process-based approach to operation, companies progress and grow with continual improvement. When a company is ISO 9001-certified, the company as a whole is deemed to have a high-level, quality management system.
Another standard is ISO 17025; specifically designed for testing and calibration laboratories, it is commonly misunderstood. Unlike ISO 9001, which is designed for the company as a whole, ISO 17025 is an accreditation for specific tests the laboratory performs. The testing laboratory obtains an ISO 17025 scope of accreditation certificate that shows the accredited test, method, range or limit of detection, along with other details about the accredited test. Since many of the requirements of the quality management system overlap with the ISO 9001 standards, a testing lab cannot obtain an ISO 17025 accreditation unless it is operating at the high-quality standards that ISO 9001 requires.
If it were easy to qualify for ISO certifications, everyone would do it. Instead, meeting the ISO requirements and passing the audits is a difficult process with stringent guidelines. The ISO 17025 standard has proficiency testing requirements, and before the test can be added to the scope of accreditation or renewed yearly after that, testing competence and accuracy need to be shown. Setting up a proficiency testing program (PTP) is one method ISO uses to prove the lab is qualified to perform a particular test. This can be done in several ways, including inter-laboratory comparison (ILC) or round robin testing. ILC is set up by the participating labs or can be organized by companies that offer this type of service. The testing follows an agreed-upon testing protocol using the same or very similar samples. The results are compared and standard deviations and statistical analysis are calculated. This instills confidence that the lab is reliable and proficient with that test method. 
Another part of proficiency testing is to perform the same method with different analysts in the same company. This intra-lab proficiency testing is beneficial to guide training and show repeatability, as well as accuracy, between laboratory staff. This will assure that each test sample for that specific method will be accurate, no matter which analyst in the lab performs the testing. Intra-lab proficiency testing can also be conducted when a method is not developed or commercially available to be run outside the laboratory performing the testing. With proficiency testing requirements, the lab establishes credibility with the method and builds confidence in the accuracy of the test results.
Since ISO 17025 and ISO 9001 both focus on quality and the quality management system, both standards overlap on many aspects of quality, including continual improvement. ISO does not spell out exactly how to meet all the requirements or measure the progress of the improvements, so companies should implement policies and procedures to guide their organizations.
Often, key performance indicators (KPI) and corrective and preventive action systems (PCAR or CAPA) are established. KPIs can include any aspect of business to measure effectiveness in the operation. As KPIs are followed, they should give indicators as to where improvements are needed within the system and also show where the strengths are. Feedback from the customers with survey scores could be one indicator of customer satisfaction as a KPI. For lab testing, other KPIs could include on-time results delivery, non-conforming results reporting and having preventive action goals, as a KPI can be an indicator of the health and quality of the company.
To track and document continual improvement, a PCAR or CAPA system can be used. This process of identifying an issue, finding the root cause and then creating an action item for a proposed solution is how the PCAR or CAPA system works. When a problem is found, a corrective action is initiated in the system. The process is carried out, usually by a team, and then the corrective action is implemented. If there is an issue that has not become a problem yet, but could potentially cause a problem, then a preventive action is created. The process of continual improvement involves looking at one's organization and working to correct problems or potential problems until the issue is resolved.
There are many other requirements for obtaining an ISO certification; the ones discussed only touch the surface. Maintaining ISO standards costs time and money, and requires management commitment, employee cooperation and customer support. For testing laboratories, it means maintaining equipment calibrations, hiring expert staff, conducting internal and external audits, performing proficiency testing and much more. The cost is definitely worth it in the end because quality products are only proven with quality test results. Is your third-party testing lab performing with high-level quality standards?
Looking for guidance on how and when to qualify and select a contract lab? Join us for the Evaluating and Partnering with Contract Labs workshop on Wednesday, Oct. 5, at SupplySide West 2016.
Tammy Blakemore is general manager at SORA Labs (soralabs.com), a third-party dietary supplement testing lab that specializes in enzyme testing.
Subscribe and receive the latest insights on the healthy food and beverage industry.
Join 47,000+ members. Yes, it's completely free.
You May Also Like
---