Industry News, Certifications, Awards and More
Industry News, Certifications, Awards and More
A lot has been happening in the industry, from acquisitions to certifications, awards, partnerships and more. Read on to find out more.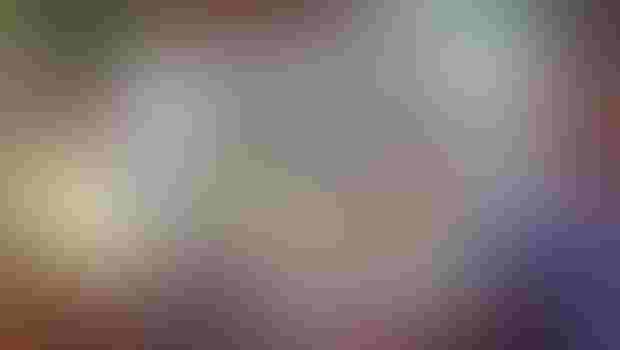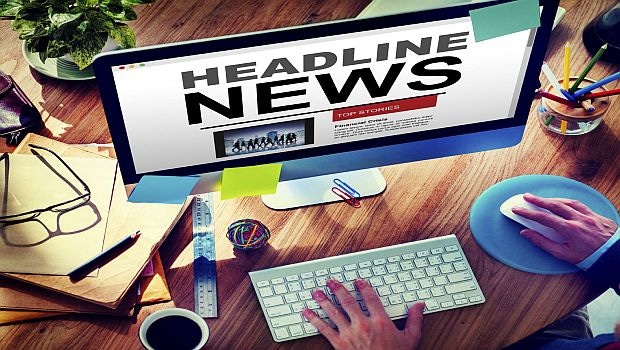 A lot has been happening in the industry, from acquisitions to certifications, awards, partnerships and more. Read on to find out more.
Kerry Group plc, the global taste and nutrition company, acquired Wellmune® from Biothera Inc., a natural food, beverage and supplement ingredient that is clinically proven to help strengthen the immune system.
"At Kerry, cutting-edge science and technology informs everything we help shape and create. The addition of Wellmune to our portfolio offers Kerry tremendous growth opportunities globally," said Michael O'Neill, nutrition president, Kerry. "This natural immunity enhancer strengthens our nutrition and general wellness capabilities and complements our taste solutions for applications in food, beverages, and supplements."
The Council for Responsible Nutrition (CRN), a trade association representing the dietary supplement and functional food industry, added six new companies to its membership roster. These companies include: Voting Members: Ganeden Inc.; Japan Bio Science Laboratory Co. Ltd.; Kappa BioScience AS; Natreon Inc., and Renew Life Formulas; Associate Member-Perkins Coie LLP; and Associate Members: Perkins Coie LLP.  
"We look forward to working with our newest members," said CRN president and CEO Steve Mister. "Our members and their support give us the ability to speak for the industry. As we expand our membership roles, we strengthen our voice, our political influence and our ability to garner consensus."
JDS Therapeutics LLC (JDS), a privately held specialty pharmaceutical company, and Nutrition 21 LLC, JDS' nutritional ingredient subsidiary, closed a $16 million Series B institutional equity financing round led by 1315 Capital, a Philadelphia-based investment firm specializing in healthcare.
"We are delighted to welcome 1315 Capital to our investor group. This $16 million financing will allow us to support and accelerate our high growth specialty pharmaceutical and nutritional ingredient business platforms," stated Michael Satow, the President and CEO of JDS. "In addition, we expect to continue our strong investment commitment to the protection and expansion of our substantial intellectual property portfolio."
Fruit d'Or Nutraceuticals released a cranberry dossier, "in an effort to help debunk the junk in the cranberry industry and set higher quality standards for both cranberry ingredients and cranberry products," said Stephen Lukawski director of global sales and development, Fruit d'Or.
The cranberry dossier covers the history, science and research of the whole cranberry, and details the latest research that extends cranberry's use beyond urinary tract infections (UTIs) and into other health applications such as oral care,gut health ,cardio health, prostate and skin care.
The dossier describes new test methods such as Butonal, and reference standards such as C-PAC to measure the potency of proanthocyanidins (PAC) content. It also explains the factors needed for the successful future of the cranberry industry—authenticity and identification, standardization and adulteration. It discusses importance of DNA barcoding and sequential testing, necessary for establishing identification and authenticity, and much more.
WWF-Australia and Aker BioMarine formed a new partnership to set higher standards for sustainability in the Southern Ocean and to ensure better protection for fragile Antarctic ecosystems. In the area of the Southern Ocean where Aker BioMarine operates, the current krill catch represents less than half of 1 percent of the total biomass of krill. However, given the importance of krill to the Southern Ocean food web, it is critical that krill harvesting is done in the most sustainable way.  
"Krill is the lifeblood of the Southern Ocean because it supports large numbers of whales, seals, penguins, and other Antarctic wildlife," said Bob Zuur, manager of WWF's Antarctic and Southern Ocean program. "And while krill is one of the most abundant species in the world, it is vital that harvesting of this important crustacean is done according to the highest standards of sustainability, recognizing the future impacts of climate change."
Aker BioMarine has already achieved several conservation achievements. Through its previous partnership with WWF-Norway, it became the first krill fishing operation to be awarded Marine Stewardship Council certification. This year the company, together with the Antarctic and Southern Ocean Coalition and WWF-Norway, also established a research fund for the Southern Ocean called the Antarctic Wildlife Research Fund. 
The new partnership will focus on:
Supporting the Antarctic Wildlife Research Fund to better understand any competition between fishing boats and penguins, seals and whales for the krill they eat;

Supporting the Fund to research the impacts of climate change on krill populations and the wildlife that depend on them;

Further reducing greenhouse gas emissions from Aker BioMarine's fishing vessels;

Seeking support from CCAMLR members to conduct a comprehensive krill survey in the Southern Ocean;

Encouraging other krill fishing operators to embrace sustainable methods and MSC certification.
DSM hosted a satellite symposium alongside the 12th European Nutrition Conference FENS to discuss the role of micronutrients, including vitamin E and omega-3s, in a targeted approach to address the risk factors in metabolic syndrome. Through communication of cutting-edge research, the event demonstrated that nutrition-associated solutions can play a major role in tackling these key global health concerns.
The program included talks by various scientists and nutritionists from leading European universities. The discussion highlighted that while metabolic syndrome is an increasingly worrying concern, it can be delayed or treated with targeted nutrition. The presentations also demonstrated that genotype can play an important role in the way the body processes micronutrients.
Maximum Living MineralRich Concentrate with B-12 and Biotin and Bricker Labs' OptiFlow®, featuring DSM's Fruitflow® and resVida® won Better Nutrition Magazine  Best of Supplements Awards for 2015. Maximum Living MineralRich Concentrate won under the Vitamins and Minerals category and OptiFlow under the Heart Health category.        
MineralRich Concentrate delivers more than 70 pH balancing essential ionic trace minerals, as well as 1,000 mcg of B12 (as methylcobalamin), biotin and extra magnesium, in convenient liquid form. The gluten-free, vegan formula offers a broad range of nutritional support for muscles, bones, teeth, hair, skin and nails, and helps sustain energy levels naturally throughout the day, without added sweeteners or preservatives.
"It's a great honor to receive recognition from such a discerning publication for one of our newest supplements," said Kelly Coppel, marketing communications manager for Maximum Living.
OptiFlow was designed for cardiovascular health concerns and supports healthy platelet function and blood flow, as well as enhancing blood vessel dilation. "We are very excited to collect this latest award in our expanding range of dietary supplements featuring unique ingredients from DSM," said Chuck Heying, president and CEO at Bricker Labs. "Heart health is frequently cited in polls looking at consumers' top health concerns and we are proud to be able to offer a product that addresses healthy blood flow, a relatively underexplored area of the market."
The United States Pharmacopeial Convention (USP) is expanding its verification services to include a new good manufacturing practice (GMP) audit program for dietary supplement and dietary ingredient manufacturers.
Officially launched, Thursday, Oct. 22, 2015—during a reception at the Council for Responsible Nutrition's annual conference for the dietary supplement industry in Palm Springs, California—the program will help to ensure that manufacturers have good quality systems and may help mitigate regulatory risks by preparing manufacturers for FDA GMP inspection.
The USP GMP audit program will complement other USP Verification programs and can serve as a stepping stone toward achieving USP's acclaimed dietary supplement product verification mark. 
Beginning in early 2016, Alkemist Labs will include Next Generation DNA Sequencing in the arsenal of testing capabilities the company offers clients. 
"Adding DNA analysis to our testing capabilities once the technology evolved more has been in the plans since my father and I started building our herbarium almost 20 years ago," said Elan Sudberg, CEO of Alkemist Labs. "Our clients want us to offer this service and with recent events, as well as advancement in technology, we felt it finally the right time to bring it in house."
However, this is a very new technology as applied to botanical identity in industry, and fit for purpose methods still need to be developed. The scientists at Alkemst believe that needs to be done collaboratively and transparently, and intend to encourage trade associations and other companies in the industry to join forces in developing the ground work required to make NGS a useful tool, rather than a source of confusion.
"NGS equipment is the newest and most powerful tool available for speciation in plant-based products; it goes deeper than anything else," said Sudberg. "However, that depth can reveal nearly anything that was gathered with the herb in inconsequential quantities, such as pine pollen, for example, and an occasional piece of grass from the field. We plan to work with the industry to help establish how much 'pine pollen' constitutes contamination rather than just a negligible component of a natural product to be expected and accepted. The events of this year have made it clear that we, as an industry, must make absolutely certain our product contents match our product labels and this technology, when used correctly and appropriately, may help us ensure that. " 
NGS technology has become simpler to use and more affordable.  The latest innovation in benchtop sequencing is the ThermoFisher Ion S5 Next Generation Sequencing System for targeted sequencing, which Alkemist is in the process of installing in its facility.
Nature's Crops International introduced AHIFLOWER®, a new plant seed oil offering the highest levels of omega-3s from a non-genetically modified crop. It has more than four times the omega-3 benefits of flaxseed oil and the highest non-GMO plant-derived source of stearidonic acid (SDA)—which humans readily convert to eicosapentaenoic acid (EPA)—known. 
The company sought plants that offered naturally occurring high levels of biologically superior omega-3 fatty acids, selected the most appropriate, and then used natural plant breeding and enhancement techniques to optimize its concentration of omega-3s. These actions complemented the company's detailed agronomic field research that enabled experienced growers to produce a sustainable and reliable crop.  Nature's Crops also has conducted efficacy and safety studies on AHIFLOWER Oil and has received full regulatory clearance in the United States and Europe. The entire process took over a decade. 
The fruits of that work are now being reaped, literally, as the first commercial crops of the company's proprietary AHIFLOWER brand of Buglossoides arvensis are now being harvested in the U.K. Natures Crops manage the entire supply chain from 'soil to oil' which enables full traceability, safety and sustainability assurances to be made.
KD Pharma received Friends of the Sea (FOS) certification for its full range of high-concentrate omega-3 oils. The certificate was officially presented by Anna Perfetti, FOS marketing and communication coordinator, at KD Pharma's SupplySide West Stand, Oct. 8, 2015.
"This is an important milestone for KD Pharma, emphasizing not only our excellence in omega-3 manufacturing and it underscores KD Pharma's commitment to sustainability and preserving marine environments." said René Kamminga, vice president nutrition & business development, KD Pharma.
The Credentials Committee approved Dr. Anand Swaroop's—president of Cepham—candidacy for Fellow of American College of Nutrition (FACN).
Bioriginal—a supplier of complete omega solutions to the food and nutraceutical industries—was recognized for its innovative technologies and capabilities, winning the Achievement in Business Excellence (ABEX) Award in the Innovation category at the 32nd annual awards dinner on Saturday, Oct. 24 2015.
Bioriginal has developed an innovation cycle—combining technical capabilities with industry and scientific expertise to develop new market-driven omega solutions for their customers. Bioriginal used this approach two years ago to develop and successfully launch a line of liquid coconut oils that remain liquid at room temperature, are 100-percent derived from coconut oil and contain lauric acid. Last year it expanded the line with Coconut MCT Energy Boost, developed to fill an identified market gap between a growing consumer trend of adding coconut oil to beverages and coconut oil's insolubility. The Coconut MCT Energy boost mixes easily into hot and cold beverages, enhances the beverage mouthfeel without compromising taste. It was for these proprietary products and innovation cycle that Bioriginal won the ABEX Innovation award.
Subscribe and receive the latest insights on the healthy food and beverage industry.
Join 47,000+ members. Yes, it's completely free.
You May Also Like
---