DSM, Ganeden & Others Announce News, Certifications & More
DSM, Ganeden & Others Announce News, Certifications & More
DSM, Ganeden, Ardent Mills and others announce news, certifications and personnel hires and promotions.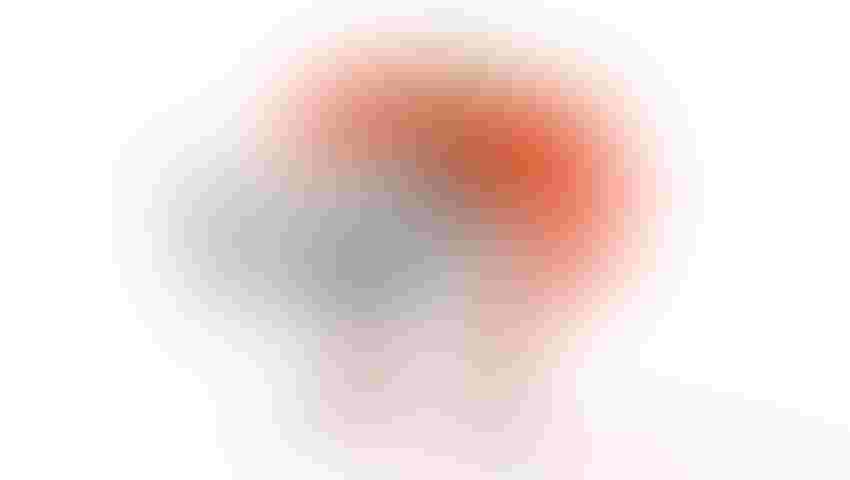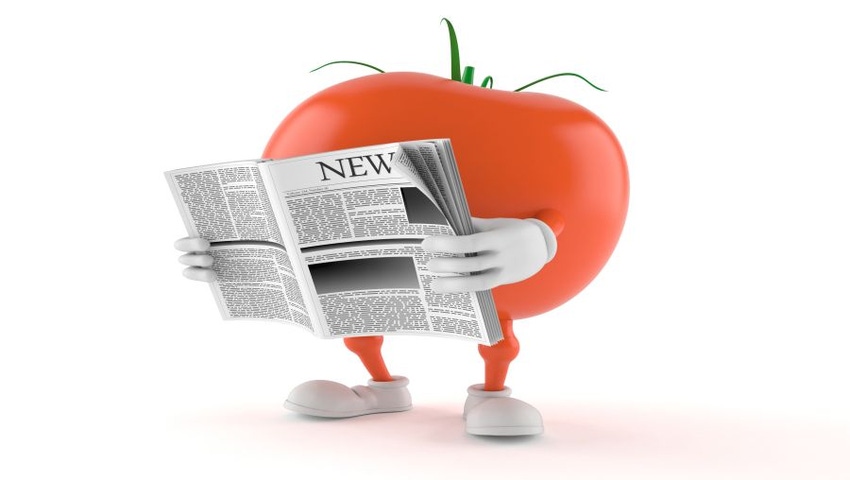 News
Congressman Robert Dold held a Town Hall Meeting with the employees of Bell Flavors & Fragrances on April 25 to discuss issues facing the community and industry. Dold spent time speaking about the state of the country and how U.S. Representatives, like himself, are confronting the concerns of citizens and bringing them to Washington, in regards to the importance of flavor and fragrance safety.
Endexx announced a license and distribution deal with The Mad Hatter Coffee & Tea Co., to deliver Cannabidiol (CBD) rich beverages that will be available globally.
SpecPage has been recognized by CIOReview as one of the '20 Most Promising Food and Beverages Technology Solution Providers 2016'. With expertise in the Global Data Synchronization Network (GDSN), the Swiss-based company offers individually customizable online catalogs, including Supplier's Guide, Buyer's Guide and Compliance Guide, to help companies manage high-quality product information at the touch of a button.
With an uptick in the paleo lifestyle market, Bob's Red Mill launched a new grain free baking flour blend. The new Paleo Baking Flour, which combines four simple ingredients, is now available to retailers nationwide and offers consumers a reliable grain free, gluten free flour for baking and cooking.
Ardent Mills joined forces with many of its vendors, suppliers and carriers by raising $126,000 to benefit Food Bank of the Rockies through its seventh annual charity golf tourney, held for the second time in Colorado at the Riverdale Golf Courses in Brighton earlier this month.
Inclusion Technologies LLC introduced a new line of allergen-free Bits-O-Flavor® Flakes.  These customized flakes are flavor and color delivery systems that have been formulated without any of the "major food allergens" as defined by the FDA: milk, eggs, peanuts, tree nuts (e.g. walnuts, almonds, cashews, pistachios, pecans), wheat, soy, fish, and shellfish.  These new Bits-O-Flavor® Flakes are available in a wide range of colors and flavors including: apple cinnamon, cinnamon, maple, orange, lemon, apple, bacon, blueberry, peach, banana, cherry, raspberry and strawberry.
MGP announced that its Fibersym® RW resistant wheat starch meets the criteria for the United States Food and Drug Administration's (FDA) new definition of dietary fiber.  This occurs in tandem with the FDA's issuance of a recent directive requiring significant changes to labeling that appears on packaged foods. The daily value for dietary fiber as it will appear in nutrition facts labels under the new directive was increased from 25 grams per day to 28 grams per day, which reflects a 12 percent increase.
According to Greenfields Ingredients, manufacturers of ready meals, bakery products and confectionery face higher prices for butter after a surprise rally on global commodity markets. The effects of low milk prices and a cold, wet spring across Europe have combined to push butter prices upwards. The news leaves food companies exposed to the risk of rising raw material costs, which could hit their profits further if they don't take action now and lock into a fixed price deal. Ian Thomas, managing director of dairy trader, the UK division of Greenfields Ireland, said: "Food manufacturers have become accustomed to the idea that there is too much milk and that prices will continue to fall. Until recently, that's been the case. However, milk is a natural product and its production is particularly subject to climatic conditions and, when coupled with the current commercial pressures, prices can rise sharply."
DSM Nutritional Products co-authors a new structured review, published in Progress in Lipid Research, which indicates that adults in most regions of the world have a low to very low status of omega-3 polyunsaturated fatty acids (PUFAs), particularly eicosapentaenoic acid (EPA) and docosahexaenoic acid (DHA). Low levels of PUFAs in the bloodstream are associated with a high risk of chronic diseases such as cardiovascular disease, cancer and diabetes.
In addition, DSM introduced a new range of white cheese cultures at the DSM Dairy Seminar held on June 2, 2016 in Istanbul, Turkey to address consumer demand for a milder and fresher flavor.
Knouse Foods reformulated its Musselman's Premium Apple Butter recipe to remove high-fructose corn syrup. Now sweetened with real sugar, Musselman's Premium Apple Butter is available in two sizes: 2.25 oz. single-serve cups and three packs of 120 oz. cans.
WomenCertified Inc. honored SweetLeaf® with the Women's Choice Award® based on extraordinary recommendations from their female customers in a customer satisfaction survey conducted by WomenCertified Inc. using the company's customer database.
Personnel News
Timothy Webster, vice president, global business development for David Michael & Co., was selected president of FEMA (Flavor & Extract Manufactures Association) at the 2016 annual convention. 
United Fresh Produce Association named Jennifer McEntire, Ph.D., as its new vice president, food safety and technology. She succeeds David Gombas, Ph.D., who retired from the association June 1 after 11 years of leading its food safety program.
FONA International hired Laura Lukas as vice president for the company's grain business unit. Lukas brings 30 years of food industry experience to the role, which include a strong foundation in food science, marketing, R&D and business development.
Ganeden promoted Michael Bush to president of the company. Bush is well known throughout the probiotic industry for his expertise and advocacy, leading the field as both executive board president for the International Probiotics Association and as a sought-after speaker and media spokesperson.
Sargento Foods Inc. announced William (Bill) Bartnik has been promoted to vice president of manufacturing in the operations division. Bartnik's promotion comes after 16 years with the Sargento family, starting as a manufacturing engineer and then grew into a production manager for the Shredded Cheese product line.
TerraVia™ announced that Charlie Ross, former vice president of DuPont's proteins business unit, has joined TerraVia as vice president of global sales.
Certifications
Renaissance BioScience Corp. announced that the U.S. Food and Drug Administration (FDA) has "no questions" in regards to Renaissance's Generally Regarded as Safe (GRAS) notice (GRAS Notice No. GRN 000604) for its non-GMO, acrylamide-reducing (AR) baker's yeast strain.
Bell Flavors & Fragrances announced the re-certification of ISO 22716 for its manufacturing facility in Middletown, NY. This certification not only recertified the botanical manufacturing area, but also includes liquid fragrance and spray dry fragrance. Bell received high marks with only two small non-conformances.
Klöckner Pentaplast has earned a Safe Quality Food (SQF) Level 3 Certification at its Greenville, Ohio site.
Maxx Performance has been awarded SQF Level 2 Certification with the highest possible rating of Excellent in conjunction with the launch of its new website.
AIDP announced that PreticX™, its range of XOS (xylooligosaccharide) prebiotics, has received Certified Organic verification.
Expansions and Partnerships
DSM announced two major plant expansions in China to boost both gellan gum and pectin capacities. In parallel, DSM said it will establish a world-class Global Innovation Center for hydrocolloids adjacent to its gellan facility. Both expansions are expected to be completed in 2016 and the innovation center is planned to be inaugurated in Q3 of 2017.
Arla Foods opened a new factory located in Nr. Vium, Denmark. The €40 million facility can produce approximately 4,000 tons of whey and casein hydrolysates a year, creating ingredient solutions for applications in the infant, clinical and sports nutrition categories. Existing production of hydrolysates by Arla Foods Ingredients elsewhere will now be transferred over to the new site at Nr. Vium.
HORN announced a new partnership with Innovative Food Processors, Inc. (IFP). HORN will represent IFP as its sales distributor throughout the Western and Southwestern U.S. territories, offering a line of specialty ingredients including IFP's micro-encapsulated technology PrimeCAP® and Insta*Thick® agglomerated products. These ingredients offer functional solutions to a variety of bakery, confection, meat and nutritional applications.
Nellson continued its forward movement in the world of nutrition, with the addition of a new high-speed production line in its Lachine, Quebec nutritional bar manufacturing facility and the unification of the Canadian operations in Lachine and Anjou, Quebec, under the leadership of Jean Filion, former CEO of MultiBar and current president of Nellson Canada.
Archer Daniels Midland Co. and GLG Life Tech Corp. announced a new partnership to manufacture, market, sell and distribute low-calorie stevia and monk fruit sweeteners to customers around the globe.
Cargill reached an agreement to sell its Dressings, Sauces and Mayonnaise (DSM) business to Ventura Foods, based in Brea, California. Cargill will continue to produce and market a wide selection of oil and shortenings products used in everything from cookies and crackers, to retail brand cooking oils and zero trans-fat frying oils used by quick-service restaurants.
Subscribe and receive the latest insights on the healthy food and beverage industry.
Join 47,000+ members. Yes, it's completely free.
You May Also Like
---