Women's History Month: Yasmeen Nkrumah-Elie propels science, nutrition
Women's History Month: Yasmeen Nkrumah-Elie propels science, nutrition
CRN's Kendall Ridley applauds Yasmeen Nkrumah-Elie of ChromaDex for her efforts to impact generations through advances in science and nutrition.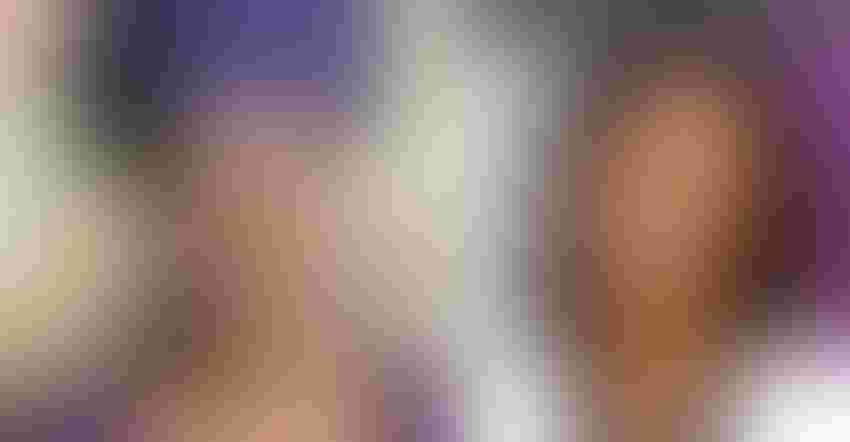 Editor's note: To celebrate Women's History Month, Natural Products Insider is serving as a platform for women in the natural products industry to honor other women. In this series of articles, we asked several leading women in the industry to choose anyone else in the industry to celebrate. Want to recognize a woman in this way? Contact Sandy Almendarez to get published in Natural Products Insider, or write a shoutout with the hashtag #WomenInNaturals on your social media of choice.
Yasmeen Nkrumah-Elie, Ph.D., is the global director of R&D for external research at bioscience company ChromaDex.
Currently leading an interdisciplinary, cross-functional team advancing the science of NAD (nicotinamide adenine dinucleotide), it is under Nkrumah-Elie's leadership that ChromaDex has grown its external research program to more than 240 material transfer agreements and relationships with external investigators across 33 countries. The program's goal, she says, is "to help propel science"—and that's precisely what she's done across her career.
As a student at Florida A&M University (go, Rattlers!), Yasmeen wondered how food actually gets to one's plate, and refocused her studies on biological and agricultural engineering. A four-month sojourn to her family's ancestral home in Ghana was spent studying under a shaman, learning about traditional botanical medicines. After earning her doctorate, Nkrumah-Elie began to wonder how populations could use nutrition to offset being exposed to so many chemical compounds in their environments. Toxicology became her focus.
One of Nkrumah-Elie's career goals is to improve supplement science by expanding the amount of research conducted on female trial participants. "We try to extrapolate [the data] and hope it also works on women," she said. "But we need more work and research on women in different stages in life—for safety reasons, for research reasons. Plus, women are the primary consumers for supplements—why isn't the market focused on ensuring we have the best experiences?"
While Nkrumah-Elie is likely the first Black woman to be a director of R&D at ChromaDex, that's not where her history making began—or where it will end. Her career goal is to become a chief scientific officer for a nutrition-focused company. Like a stone that ripples waves through a lake, Nkrumah-Elie is determined to create a legacy of positively impacting 1 billion people through her work.
Kendall Ridley is senior director of communications at the Council for Responsible Nutrition (CRN), where she provides communications strategy and public relations expertise to the association.
Views expressed herein are solely the subject's and not those of ChromaDex, its affiliates or its partners.
Subscribe and receive the latest insights on the healthy food and beverage industry.
Join 47,000+ members. Yes, it's completely free.
You May Also Like
---