Women's History Month: Sandy Almendarez lifts others higher
Women's History Month: Sandy Almendarez lifts others higher
Heather Fairman of DF Guardian Consulting honors Sandy Almendarez, senior content director at Informa Markets, for serving others so they—and the industry—can shine.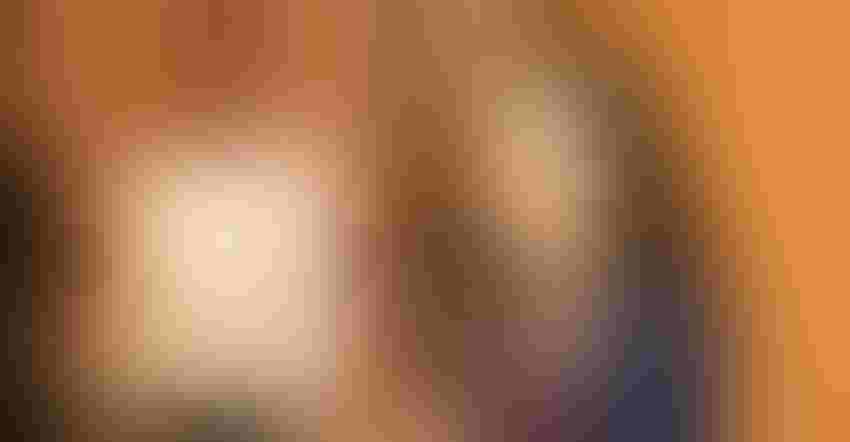 Editor's note: To celebrate Women's History Month, Natural Products Insider is serving as a platform for women in the natural products industry to honor other women. In this series of articles, we asked several leading women in the industry to choose anyone else in the industry to celebrate. Want to recognize a woman in this way? Contact Sandy Almendarez to get published in Natural Products Insider, or write a shoutout with the hashtag #WomenInNaturals on your social media of choice.
It was October 2018. SupplySide West, Las Vegas.
I was scheduled to be the final speaker in a joint presentation. It was my turn to present.
I got up to the podium and opened with an engaging icebreaker for the audience. So engaging, that I went off script and completely lost track of time until the "timekeeper" held up the 5-minute timecard.
I was absolutely mortified! I hadn't even started my actual presentation.
I looked down at the "timekeeper" and loudly and spontaneously exclaimed over the microphone, "Ya gotta be kidding me!!"
The "timekeeper" threw the card in the air as her hands went up in what seemed to be surrendered control, and exasperation. Yet, she graciously leaned back in her seat, no embarrassing reprimand, and sat through the remainder of my presentation, attentively engaged, and forgiving.
That "timekeeper" was Sandy Almendarez, the presentation moderator.
I have been attending Supply Side events since before 2013, but only met Sandy in 2015 when I first spoke on the SupplySide West stage. Over the years, Sandy and I have forged more than a professional relationship, with the utmost respect for each other. Today, if you were to ask her about me, she'd tell you I'm a mentor to her, and a friend. I am.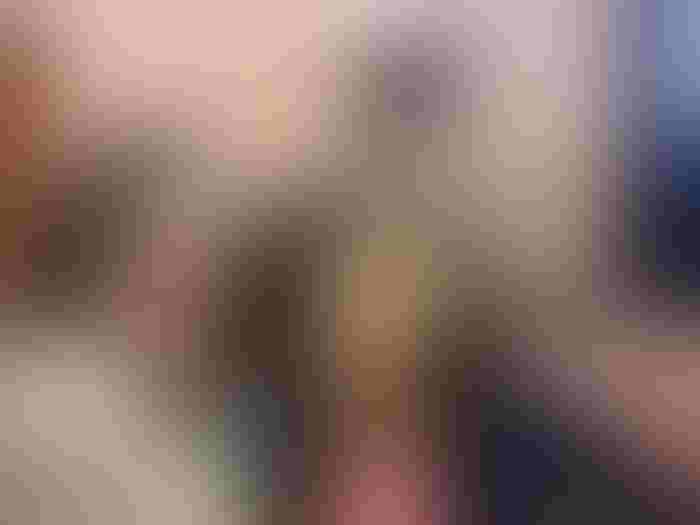 However, Sandy is a giant's giant in this industry.
We all at some time or another, have stood on her shoulders, as if a stage, to be able to share with the world, key information, impactful experiences, or to give a simple introduction of who we are.
Over the years, I have had the privilege and honor to have been graced by her humble, kind, and consistent dedication to ensuring I had all the right things needed to be able to add value to the industry we both love.
I have seen Sandy tirelessly roam trade show after trade show, walk the floor and halls ensuring that all the attendees, exhibitors and speakers were well served. If you know her team, you will know they do the same. They are led by a woman who is committed to serving in such a manner, that she makes women (and men) in this industry stand out.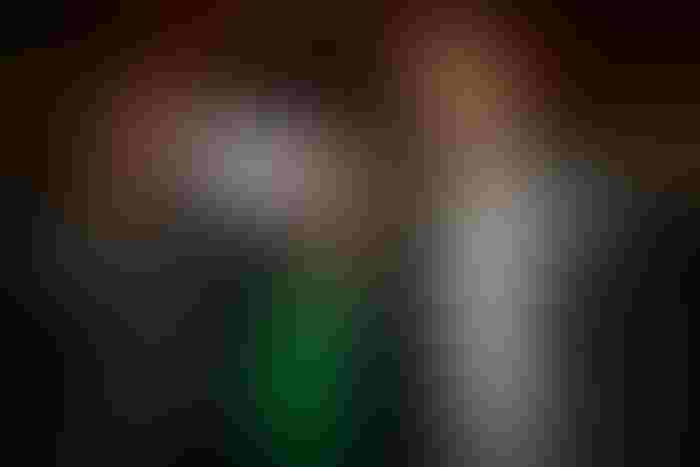 Sandy often likes to say of me, "Heather sees you." But today, I intentionally and boldly grab the opportunity, to say to her, Sandy, because you saw me first, I am seen by others; and have been afforded the opportunity to stand not only on a stage, but on your shoulders, and be able to add value to many lives and businesses in this industry.
Thank you from the depth of my heart. You are loved and honored, and appreciated beyond measure for who you are, and who you have been to many. Many who I'm certain, would also love to shout out your well-deserved praises!
Sandy Almendarez, now the world sees you as you have seen us!
Please join me in saluting and honoring this amazing woman who gives tirelessly to help make us all, and this industry, shine.
Founder and CEO of DF Guardian Consulting Inc., Heather Fairman is a skilled science and executive professional with over 30 years' executive leadership and management experience with highly effective results in regulatory affairs and QA/QC environments in the dietary supplement, food supplement, supply chain segment, biologics, OTC pharmaceutical and cosmetic industries. She is a sought-after independent consultant, transformational thought-leader, writer and certified speaker and trainer, who also serves as the key technical advisor responsible for leading the development of raw materials for the herbal supply-chain market for the SIDS DOCK Island Women Open Network (IWON). Fairman has assisted and led companies through numerous FDA audits; aided with FDA 483 responses; averted recalls and warning letters; and established effective quality management systems, sustainable compliance and regulatory infrastructure, and organizational programs that have fostered and established mutually beneficial contract manufacturer partnerships. Contact her via LinkedIn.
Subscribe and receive the latest insights on the healthy food and beverage industry.
Join 47,000+ members. Yes, it's completely free.
You May Also Like
---