Whats Going Wrong With Chinese Juice?
Whats Going Wrong With Chinese Juice?
In 2014, retail volume sales of juice drinks suddenly declined and the total Chinese juice segment exhibited only sluggish growth in value terms. What's causing a worrying bump in the road for the juice category?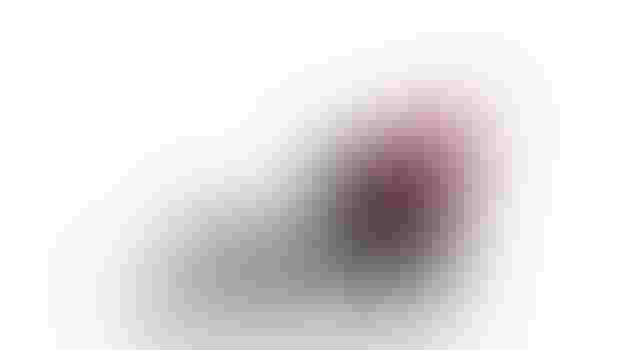 Over the past several years, China has been the dominant contributor to global juice growth. From 2009 to 2014, 61 percent of the growth in global juice volume (and two-thirds of absolute global volume growth in 0 to 24 percent juice drinks) emerged from China alone. While sales of 100-percent orange juice volume have slowed in the United States—and high-sugar children's juice drinks have fallen out of favor in Western Europe—the Chinese juice drinks segment has, until recently, been a lingering bright spot of volume growth and per capita consumption in the industry.
Yet, in 2014, retail volume sales of juice drinks suddenly declined and the total Chinese juice segment exhibited only sluggish growth in value terms. This was despite total Chinese soft drinks demonstrating healthy 7 percent volume growth and no signs that a broader slowdown in the wider Chinese economy is unduly impacting retail beverages. So what's causing a worrying bump in the road for the juice category?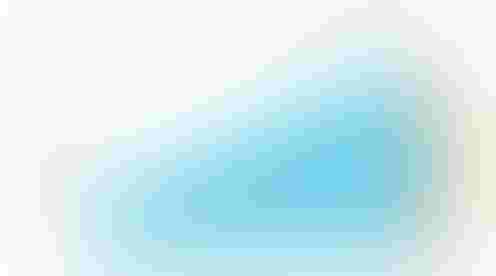 Food safety concerns hit a category leader and anger consumers
There are several potential explanations for the dip, beginning with the recent poor performance of one of China's largest food and beverage conglomerates. Taiwan's Ting Hsin International Group is the number two player in Chinese (PRC) juice. A safety scandal surrounding Ting Hsin's edible oil in Taiwan in October 2014 had an overwhelmingly negative effect on consumers' trust in the company, both in Taiwan and the PRC. Within only a few weeks, consumers, schools and some Taiwanese companies started to boycott the company's products. Although the company announced that no tainted products had been sold in mainland China, the news aroused suspicions about the company's other food and beverages products. As a result, this contributed to Ting Hsin registering negative off-trade value growth and its off-trade value share declining by one percentage point in 2014. This episode followed other high profile scandals affecting other companies in bottled water, raw fruit and the meat supply, shaking consumer faith in the food and beverage industry.
Although juices were not at the epicentre of the latest food safety crisis, this problem has mainly impacted Ting Hsin's largest brand, Master Kong (also prominent in packaged foods), which saw retail volumes for the brand's juice drinks plunge by double-digits. Before the decline, China's number two juice brand had been a success story in recent years through flavor innovation within its Crystal Sugar series juice drinks, taking share away from category leader Minute Maid (Coca-Cola). Master Kong now faces an uphill struggle to rebuild consumer trust in the brand.
Healthier beverages winning at the expense of juice drinks
A food safety scandal is a substantial but ultimately temporary problem, with other systemic issues impacting Chinese juice that will require longer term solutions. In general, Chinese consumers are demonstrating a greater propensity towards healthier beverage options, with better ingredients improving personal wellness. Many of the consumer behaviors observed in Western markets regarding sugary beverages and overly processed drinks are showing signs of making an impact on Chinese soft drinks development, particularly with younger soft drink consumers. Food safety concerns may be accelerating these existing behaviors.
Healthier attitudes lifted alternative categories to standard juice drinks, as Chinese shoppers reached for healthier versions of juice or other soft drinks options. For example, as the wider category shrunk, retail volume of reduced sugar juice grew by 5 percent from 2013 to 2014, while fortified/functional juices grew by 6 percent. Outside of juice, bottled water volumes grew by 12 percent, while RTD (ready-to-drink) tea also experienced 5-percent growth. Herbal RTD tea (with healthier ingredients, in contrast to sugary or milkier teas) is expected to exhibit strong growth prospects due to its natural ingredients and traditional, healthful positioning. Two top-five players, Guangdong Jiaduobao Beverage & Food Co. Ltd. and Guangzhou Wanglaoji Pharmaceutical Co. Ltd., invested in the promotion of herbal tea culture and the development of national sales networks over the past year, which will further bolster the category over the forecast period.
Healthier attitudes toward beverages may be a positive development for the juice industry in some respects, perhaps leading to growing preferences for higher fruit content (and higher priced) beverages, such as nectars and not-from-concentrate 100-percent juice. Despite the dip in volume sales of juice drinks in 2014, 100 percent juice in China grew by 7 percent (from a small volume base), while nectars enjoyed a similar strong growth performance. While these are areas of continuing growth, domestic players have been slow to enter the premium juice segment in a meaningful way, with most innovation and marketing support behind low fruit content juice drink brands and RTD teas.
Younger, fashionable consumers are shrinking product life cycles
Tastes, fashion and consumer preferences appear to be changing, with the product life cycle shrinking as China's teenage and young adult consumers seek new flavors, brands and products. The Chinese juice market may be exhibiting signs of more trend sensitivity, mirroring the sort of faddish boom and bust potential that has shaped soft drinks sales in neighboring Japan for decades. The 2012/2013 trend toward pear-flavored juice drinks caused a temporary surge in leading brands like Master Kong, but the surge shows signs of abating quickly in 2014/2015, with brands aggressively innovating to find the next seasonal winner. This bears a strong parallel to the 100-percent tomato and vegetable juice fad that took hold in Japan for a brief period in 2012, as well as other temporary surges in interest.
Chinese juice remains a large opportunity area in terms of sheer size, competing directly with carbonated beverages for daily consumption occasions. The young consumer base may be more experimental and less traditional in terms of product preferences. Domestic and international brand owners, including Coca-Cola, must respond more quickly in terms of product innovation, searching for new flavors to meet changing demand. Both Uni-President Enterprises (number three in Chinese juice) and Ting-Hsin have been active on this front in recent months, with intense competition on both new citrus flavor blends and price. Lemon flavored juice drinks with added salt for hydration were an area of innovation for both companies in 2014/2015. Companies have also used the package as a tool to reach new consumers, with Classmate Xiaoming, a 2015 RTD product from Uni-President, introducing colorful cartoon bottles to appeal to younger consumers. While category volume growth is no longer a given, the Chinese juice category will be an exciting area of change and innovation over the next year.
Howard Telford is Euromonitor International's senior beverages analyst.
Subscribe and receive the latest insights on the health and nutrition industry.
Join 37,000+ members. Yes, it's completely free.
You May Also Like
---