What makes it Middle Eastern?
What makes it Middle Eastern?
Spices can set foods from various countries apart. The area loosely called the Middle East has its own flavor print when it comes to seasoning.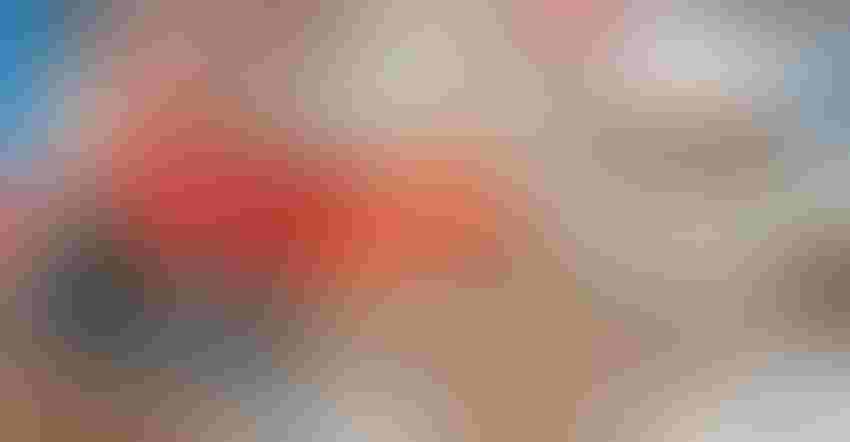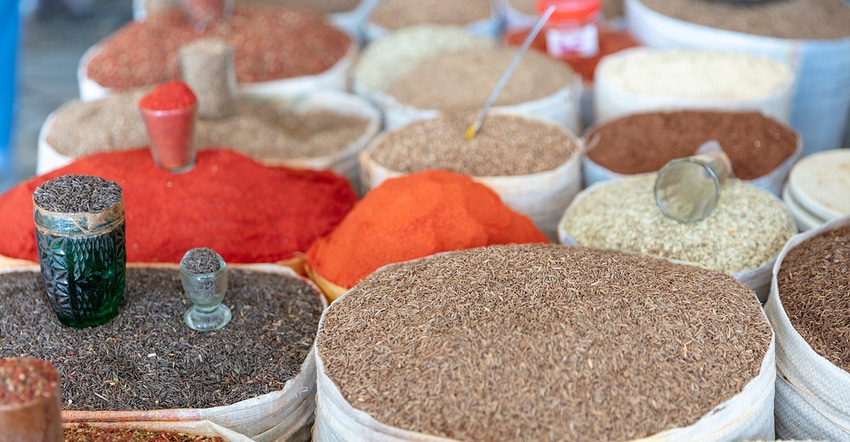 What sets one country's foods apart from those of its neighbors? To a great degree, the difference is in the spicing - the ones most frequently used and the combinations utilized with different foods. We call these habits characterizing a nation's cuisine its "flavor prints." In their way, they provide identification much like fingerprints do for humans. In this series, developed in cooperation with the American Spice Trade Association, Food Product Design explores nations' flavor prints as a guide and inspiration for food product designers.
The area loosely called the Middle East is both homogeneous and very individualized when it comes to seasoning. That is to say, certain spices and flavorings are commonly used throughout the region and yet major countries within it also manage distinctions by the frequency and degree to which they use certain spices and the foods they like to spice. In time, we will come in for close ups of each of the principle Middle Eastern cuisines, but this first look will be wide-angle - emphasizing similarities rather than differences. Our definition of the area, incidentally, includes the Arab World, the Near East (Greece, Turkey, Armenia) and North Africa (Morocco to Libya).
The basic seasonings of the Middle East are cumin, coriander and sesame seeds, oregano, mint, parsley and dillweed, garlic, onion, cinnamon, ginger, nutmeg, both black and red pepper, and cloves. Depending on the country, cardamom seeds, paprika, saffron, cilantro, allspice, anise and fennel seeds. And, depending on the recipe, just about anything else on the spice shelf. These are very spice-conscious lands where aromatic bazaars are overflowing in variety and quantity in most every town.
Other favorite flavors include lemon, honey, pomegranates, nuts (almonds, walnuts and pine nuts, in particular), olives, cheeses, raisins and other dried fruits. Foods they love to spice include lamb, eggplant, yogurt, rice, tomatoes, chicken, lentils, chickpeas and various fishes and seafood. Olive oil is all-pervasive, marinating and grilling are essential, stuffing (of both vegetables and meats) is typical and the use of cinnamon with meats is a hallmark.
Flavor prints are not only a matter of which spices are most frequently used, but which spice combinations are most popular. In the Middle East, favorite blends include garlic, oregano and lemon; cumin, coriander, garlic and pepper; mint and garlic (especially with yogurt); fried coriander seed with garlic; the "four spices" - cinnamon, cloves, nutmeg and ginger; garlic, onion, parsley, cumin and coriander seeds; cumin, ginger, red pepper and cilantro. In various areas, curry mixtures will be used and, in Morocco, the national blend is a concoction called Ras el hanout - which may contain up to 50 ingredients, but typically consists of nutmeg, cinnamon, white pepper, mace, turmeric, ginger, paprika, red pepper, anise seeds, allspice, cardamom seeds and cloves. Most of these are combined in their whole form and then ground together.
Capsicum heat is present in many Middle Eastern dishes, but the area in general does not attempt to heat up the taste buds. "Spiciness" relies more on aromatics - cumin and coriander, cinnamon and fragrant herbs. Pepper, chilies and the nippy kind of paprika are usually used to underline the aromatics rather than to be a dominant force, as they sometimes are in other cuisines.
What makes it Middle Eastern?
Meats and seafood perfumed with garlic, cumin and coriander seeds, or garlic, oregano and lemon, or fragrant with more than a hint of cinnamon; marinated and kebabbed meats and vegetables; spicy stuffed vegetables; minted yogurt; salads with goat's cheese and pomegranate "jewels"; herbed and saffroned rice pilafs, spice lentils and chickpea concoctions; eggplant, tomatoes and onion dishes; honey-soaked pastries with ground nut fillings; citrus and dried fruit accents.
Subscribe and receive the latest insights on the healthy food and beverage industry.
Join 47,000+ members. Yes, it's completely free.
You May Also Like
---