Two Simple Internet Tactics to Maximize Valuable Media Investment
Two Simple Internet Tactics to Maximize Valuable Media Investment
Natural product brands can use retargeting and triggered emails to increase customer lifetime value, winning loyal and reoccurring consumers.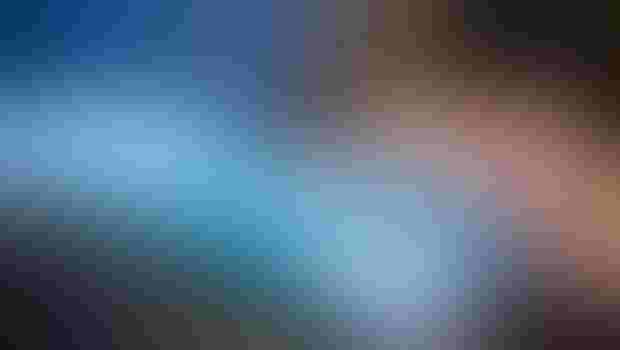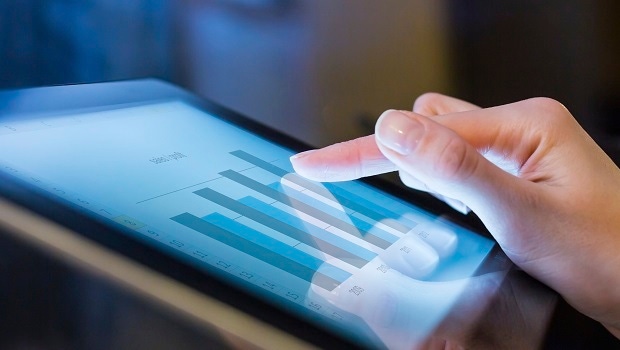 As digital marketers, we all face similar challenges in fully maximizing our media investment in web traffic. Far too many marketers invest substantially in offline and online media to drive targeted visitors to their websites only to become discouraged when analyzing how many of those visitors left without purchasing. Further, when new visitors purchase, still too many marketers fail to execute tactics to build customer lifetime value (LTV), an absolutely critical component to the ROI (return on investment) equation.
Ten years of executing thousands of digital campaigns has shown us that two specific digital tactics always perform like superstars to protect and maximize digital, TV, radio and print media investments.
Retargeting
We have all experienced retargeting. It occurs when a consumer views products on a website only to have banner ads for that product follow him everywhere he then navigates on the web. It is a highly effective technique for marketers to increase repeat visits to their sites. Savvy marketers that employ retargeting know that returning visitors are more motivated to buy as they continue to remain interested by virtue of continued exploration.
The underlying premise of retargeting is quite simple. The three basic tenets of direct response marketing success are 1) presenting the right offer 2) to the right customer 3) at the right time. How many times when you clicked or searched for an offer did you find a reasonably priced product that suited your needs, but for some reason (perhaps because you were in a hectic setting) you fail to complete the purchase? In this case, the marketer had the right offer and you were the right customer. It just was not the right time for you to follow through with the purchase.
You notice the exact product you were viewing now appear in banner ads on multiple websites. It might be your favorite news site, or perhaps Facebook. Fast-forward and it's a lazy, rainy and quiet Sunday afternoon, and you click on the banner, view the offer a second time and pull out your credit card. Your interest is as strong as it was when you first viewed the offer, but now more convenient and less hectic time for you to purchase, and so you do.
The website you first visited set what is called a "cookie" on your computer and configured a program with an advertising network to reveal that product whenever you visited a website within that network. The marketers who delivered the banner ads were charged only when previous visitors to their site, click on a retargeting banner ad. This is called cost per click (CPC) advertising. There is perhaps no more motivated a prospect than someone who has come back to your website to view an offer for a second or third occasion. The conversion of these repeat visitors can be two- to three-times greater than initial visitors.
Retargeting is one of the best techniques for increasing the ROI on a media investment. If you relegate your marketing effort to a single-shot, or one-time-only visits at converting new visitors, you will be leaving money on the table by failing to convert those who merely needed a second or a third look. The most common platforms for executing a retargeting strategy are Google Adwords, AdRoll, Retargeter, Fetchback and Tango, and all have very reasonable pricing terms.
Triggered Email Series
Triggered email, sometimes referred to as automated email or drip campaigns, is a powerful tactic used to increase the lifetime value of customers. Few marketers make money on an initial customer purchase from their websites. It's not uncommon for a digital marketer in the natural products space to invest US$50 to $100 to acquire a new customer. With an average order under $50 and margins of 10 to 50 percent, a marketer will often lose money on initial purchases. To maximize that investment, marketers must realize additional purchases from first-time customers, if not convert them to continuity buyers.
The key to maximizing lifetime value for first-time customers is to immediately begin forging a trusting and lasting relationship with them. Few marketers place the necessary emphasis on cultivating long-term relationships with new customers. How many times have you purchased something through an elegant website accompanied by a user-friendly shopping cart, only to get stopped in your tracks and turned off by a message like this:
"Your order has been received and will be processed."  
The marketers behind this kind of a "welcome" were so focused on all the front-end details of acquiring the new customer that they likely left this critical communication to a web developer who dropped in the message as a placeholder.
Embrace a philosophy where the marketing begins, not ends, with the acquisition of a new customer. Establish a series of three to four emails triggered by the first purchase and set to deploy at strategic time intervals. For example, a buyer who purchases a 60-count bottle of a nutraceutical might receive three educational emails, each two weeks apart, with the fourth email arriving just as the bottle becomes depleted. This email then might gently introduce the customer to your autoship/recurring payment program.
The beauty of triggered email is that, once programmed, it runs 24 hours a day, seven days a week. You will most certainly begin to see repeat purchases and new continuity buyers emerge on a daily basis. Once again, it's these backend purchases that maximize the ROI on a media investment that likely produced a new customer upon which you lost money. Constant Contact, MyEmma and MailChimp offer excellent triggered emails programs either on a software-as-a service, or email volume basis.
Retargeting and Triggered Email are the most cost-effective digital tactics any direct-to-consumer marketer can employ to ensure its media investment results in multiple visits of a new prospect to the site as well as repeat purchases from new buyers.
Kurt Snyder is president of Colby Direct, a full-service digital agency specializing in customer acquisition and customer lifetime value maximization for natural and organic industry firms. Colby Direct offers integrated marketing solutions focused on increasing the marketing ROI for firms utilizing TV, radio and direct mail campaigns to drive traffic to the web.
Subscribe and receive the latest insights on the healthy food and beverage industry.
Join 47,000+ members. Yes, it's completely free.
You May Also Like
---