Thorne acquires brain health formula partner in $5 million deal
Thorne acquires brain health formula partner in $5 million deal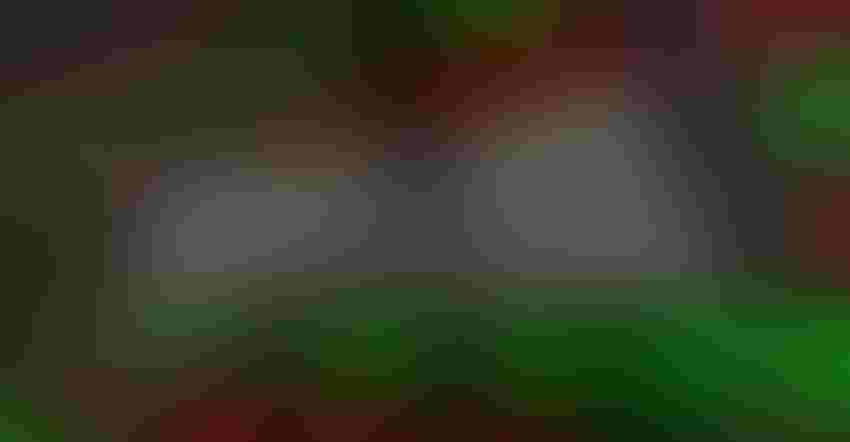 Thorne HealthTech Inc. has announced the acquisition of a formulation partner with which it brought a brain health supplement to market in 2021.
Thorne announced the acquisition of PreCon Health Inc. in a deal valued at $5 million and announced at the end of January.
Thorne and PreCon cooperated on the development of two brain health formulas aimed at helping armor brains against traumatic injuries and aiding individuals who have already suffered such an injury.
"There is a significant need to continue developing solutions that address impact-related brain health," Thorne HealthTech CEO Paul Jacobsen said in a statement relating to the acquisition. "Our initial partnership with PreCon laid the foundation for the acquisition, which now strengthens our brain health portfolio."
"The goals were two-fold; first, develop a safe multi-ingredient formula backed by scientific rationale. Second, and most important, be able to offer athletes who are at risk of head impacts, a safe and effective product," said physician David Dodick, emeritus professor at Mayo Clinic, in the same statement.
Two products form basis of acquisition
The two products are branded as SynaQuell and SynaQuell +. The original formula is said to "support brain health by enhancing cellular energy production and encouraging a healthy balance of inflammatory cytokines."
The original formula is a multi-ingredient blend that includes a megadose of riboflavin (vitamin B2), amino acids, a bioavailability-enhanced form of curcumin, DHA from algal oil and other ingredients. Among those is a 200-milligram dose of nicotinamide riboside, a form of vitamin B3 shown to enhance cellular energy production via the NAD+ pathway.
The SynaQuell + formulation omits a few ingredients from the base version and vastly boosts the dosages of others.
The partners have completed one study on SynaQuell that was done with 54 young adult male hockey players and completed in late April 2022. Changes in various EKG readings were the primary outcome, with scores on a number test used as a secondary outcome. 
The results of that study will be presented first at an international brain injury conference in Dublin in late March and are planned for publication in a peer-reviewed journal about the same time. A larger study on both male and female youth hockey players is ongoing and will wrap up in April.
Patent victory underpins nicotinamide riboside strategy
The nicotinamide riboside addition also points to a new strategy on the part of Thorne to develop a line of supplements that include the ingredient. In January Thorne announced a victory in a challenge filed against the so-called '086' patent, which was orignially filed by Dartmouth College and licensed by ChromaDex.  In a statement announcing the ruling, Thorne said it believes it can now market its ingredient unencumbered by patent considerations.
Thorne's ingredient is in the malate salt form. Thorne attacked the broadness of the original Dartmouth patent (referred to as the '086 patent) that had sought to extend patent protection to all of the salt forms of the ingredient.
"Thorne HealthTech intends to continue its highly successful expansion into the nutritional supplement marketplace with its nicotinamide riboside hydrogen malate (NRM) suite of products" the company said in a statement at the time of the patent ruling. "Thorne's NRM has among the highest safety profiles in the NR market and is the subject of several ongoing clinical trials related to healthy aging, cognition, and human performance."
In the company's most recent earnings call, a transcript of which is available on the site seekingalpha.com, Jacobsen said Thorne will also seek to get more social media influencers involved in the marketing of its brain health products, something it had not done before.
Rob Fried, CEO of ChromaDex, said his company and Dartmouth opted to withdraw an appeal on the 086 patent and focus on another patent that they believe is stronger and was upheld by the Patent Trial and Appeal Board, an adjudicative body within the U.S. Patent and Trademark Office (USPTO).
"The decision by Dartmouth and ChromaDex to withdraw the 086 patent does not impact our business as we are confident the protection our robust portfolio of over 40 patents provides for nicotinamide riboside," Fried said in a statement. 
Declining share price
Thorne went public in 2021 with an IPO valued at $70 million, less underwriting expenses. In the short market history since Thorne went public, its shares briefly traded at $10 on the NASDAQ exchange before a gradual slide took hold.
The company's shares now go for about $4.55 per share. There was a small negative reaction on the part of stock traders to the acquisition news, as shares declined about 5% on the day the deal was announced.
Subscribe and receive the latest insights on the healthy food and beverage industry.
Join 47,000+ members. Yes, it's completely free.
You May Also Like
---