SupplySide West/FiNA Update – video
SupplySide West/FiNA Update – video
Show leaders give an update on the physical show, Informa's AllSecure guidelines and the status of Las Vegas.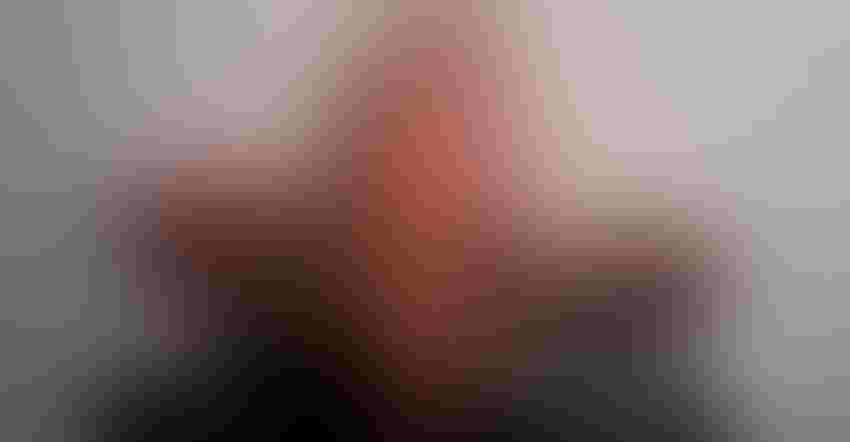 Watch the video to learn updates on SupplySide West/FiNA 2020 from Jon Benninger, vice president & market leader, SupplySide; Marisa Finnegan, SupplySide show director; and Danica Cullins, SupplySide brand leader.
Video Transcript:
Jon Benninger, vice president & market leader:
Hello everyone. Jon Benninger from SupplySide here. I hope you are doing well and staying healthy.
We know that you want to know whether SupplySide West and Food ingredients North America will take place Oct 26-30 in Las Vegas, and if so, what to expect…And if not, what to expect.
We have some important updates to let you know where we are at, what we are doing, and what to expect. In the next few minutes, we will give you the latest information on what we are hearing from industry and how we are making sure we are listening. The latest information on Las Vegas and Mandalay Bay. An overview of our AllSecure program to ensure the best possible health and safety practices. And a preview of what to expect in the coming weeks.
All of this is underscored by our unwavering commitment to health and safety for you,…our industry partners and peers, for our Informa colleagues, and for our partners and the community in Las Vegas.
Here is Marisa Finnegan our SupplySide show director. Marisa….
Marisa Finnegan, SupplySide show director: Thanks Jon. Hello everyone. We are in constant communication with Las Vegas, Mandalay Bay, our many partners and service providers, and a coalition of dedicated organizations and thought leaders who are singularly focused on how to deliver safe, well managed events.
Together we are crafting extensive guidelines and standards in a program called AllSecure that addresses every aspect of health and safety in our control. From cleaning and sanitation to physical spacing to monitoring to training to personal hygiene. You name it, and it is a part of AllSecure. We will share all those details with you in the coming weeks, so you can have a full and transparent understanding of what we are doing and what to expect if you choose to join us in Las Vegas.
As for Las Vegas itself, I'm sure you have seen that is gradually re-opening. People are returning to hotels, casinos and restaurants. There are many new accommodations for health and safety, and we are watching all of this closely as we stay in touch with our partners there. Our property, Mandalay Bay, is set to reopen on July 1. Like you, we are hopeful for a smooth, safe and lasting reopening, and we will continue to monitor this in the coming weeks. All along the way, we will keep you informed of our progress and plans.
Here is Danica Cullins, our SupplySide Brand Leader. Danica….
Danica Cullins, SupplySide brand leader:
Thanks Marisa. We are working hard to deliver a safe, valuable and enjoyable SupplySide event that brings our industry together in Las Vegas. It is clear that our industry would love to gather in person, as long as we can do it safely. Simultaneously, we are working hard to plan a virtual experience that is valuable and enjoyable as an extension of the in-person event…or as a replacement should we not be able to hold SupplySide. Here's a bit of what that process looks like.
First and foremost, we are listening and seeking to understand how we can best serve you and our industry. We are having many one-on-one conversations with people in all roles within the market: R&D, product development, marketing, sales, purchasing, CEOs, entrepreneurs, investors, QA/QC, compliance…you name it. If you would be willing to talk with us, please let anyone on our team know. We are available, accessible and interested.
Our goal is to make sure we understand what each of you finds most important and valuable about SupplySide so we can deliver that value to you, whether in person, virtually or a hybrid of both. As we are planning for the in-person event, we are also applying this understanding to expand our virtual offerings to serve you. Our focus is on creating an environment that empowers you to Discover, Network, Learn, Meet, and Source to Grow your business. We appreciate your input, partnership and patience as we bring this all together.
Look for frequent updates in the coming days and weeks from our team here at SupplySide. Please reach out to any of us with your questions, concerns, comments and ideas. And thank you for your continued trust, partnership, patience and support.
Subscribe and receive the latest insights on the health and nutrition industry.
Join 37,000+ members. Yes, it's completely free.
You May Also Like
---