SupplySide West conversation focuses on women in nutraceuticals research lab
SupplySide West conversation focuses on women in nutraceuticals research lab
Women are often absent from nutraceutical labs as scientists, leaders and test subjects. A SupplySide West session explored that reality and the benefits of change.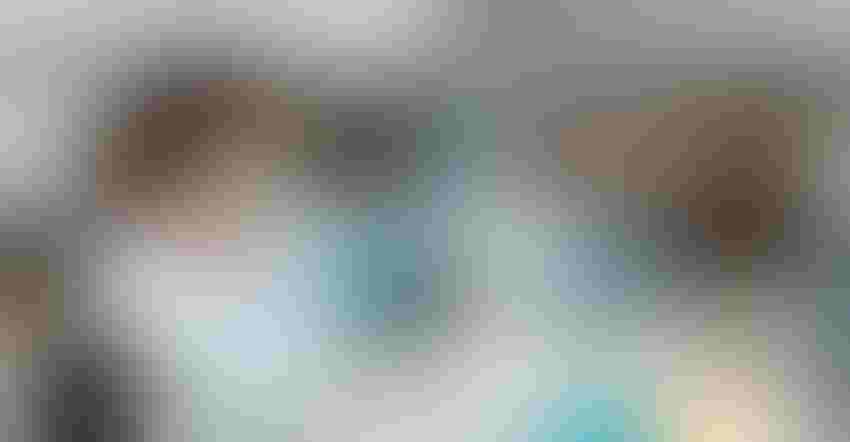 Cutting-edge scientific research and meticulous quality control (QC) are the cornerstones of delivering critical products to consumers. But unfortunately, women are often absent from nutraceutical labs as scientists, leaders and test subjects.
Heather Granato, vice president of partnerships and sustainability for the food EMEA group of Informa Markets, guided an interactive panel discussion exploring the benefits of bringing more women into science and research. The conversation was in partnership with Women in Nutraceuticals and featured on the SupplySide Stage.
"The products that we make are supportive of human health," Granato said. "When talking about that, it's really important that we're doing the research in all of the humans we're hoping to help. It's also important to have different perspectives in the labs and research institutions."
Clinical research bias
A historic bias existed against including females in clinical studies. For example, in 1977, FDA purposefully excluded women when issuing guidelines to evaluate drugs, said Susan Hazels Mitmesser, Ph.D., vice president of science and technology at Pharmavite LLC.
"When you think about that, I think 80% of drugs are consumed by females," Mitmesser said. "So we're extrapolating data from men and finding new diagnoses, how to treat and how to prevent certain things all based on men and translating that into women."
Nearly 20 years later, in 1993, FDA reversed its guidelines. But the damage had already been done, Mitmesser said. Referring back to Granato's question about women's issues that need more research, Mitmesser cited the symptomatology of menopause as an example.
In addition, the omission of women in the pharmaceutical industry became harmful to them after a Harvard University study of 22,000 men concluded aspirin helped to prevent heart attacks, said Jesse Hawkins, Ph.D., founder and president of Franklin Health Research.
"Because (aspirin's) a blood-thinner, we had all of these potential side effects in women," Hawkins said. "We're not only not preventing heart attacks in women, but we're also hurting women by trying to generalize this information to women."
The importance of diversity in the lab
Panelists said cultural and experiential diversity in the lab is as important as gender equity.
For example, AstaReal Inc. Scientific Affairs Manager Karen Hecht cited a paper published by the Journal of the American Medical Association (JAMA) a few years ago examining the impact of research with diverse views and interpretations of research, which empirically found diversity impacts research.
"If we have different points of view that help us solve a scientific problem, then we'll have a better outcome," Hecht said. "We'll have a better product in market."
Nevertheless, bringing women back to the lab as scientists and subjects has been problematic since Covid when they left for various reasons. However, having women in various leadership positions within a lab can help with employee retention, finding creative solutions facing any company, and women having a voice in the workplace, Mitmesser said.
"McKinsey and LeanIn.org did a study showing that one in four or five women occupied C-level positions across all industries," she said. "Only one in 20 were women of color. So, I think overall, we have a lot of work to do."
Subscribe and receive the latest insights on the healthy food and beverage industry.
Join 47,000+ members. Yes, it's completely free.
You May Also Like
---