Supplement makers see slow, but sure, return to normal operations
Supplement makers see slow, but sure, return to normal operations
Natural products companies feel the pressure to flip a switch and bring their remote workforce back, but the return will be more like operating a dimmer, key executives say.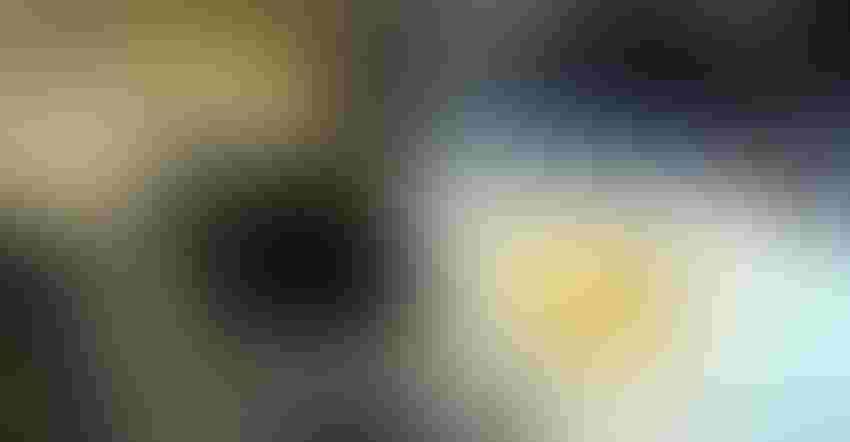 The discussions about reopening their doors to workers made remote by the COVID-19 pandemic are real, but it's going to be a cautious, deliberate process to return to normal, three leading supplement and ingredient company executives told a webcast audience last week.
While there's a certain segment of the population that figuratively would like to flip the switch back to pre-pandemic life, realistically the process will be more like employing a dimmer, they told the audience who tuned into the online event "COVID-19: Returning Our Operations to Full Strength," hosted by the Council for Responsible Nutrition.
"For us, it's really about business need. What is the business necessity that requires you to come into the office? Are you being more efficient?" Christine Burdick-Bell, VP and legal counsel at West Hills, California-based Pharmavite, rhetorically asked. "Is there a way to accommodate your meeting with social distancing that will result in more productive output?"
Deerland Probiotics and Enzymes is headquartered in Georgia – a state that somewhat controversially enacted stay-at-home orders later than most and lifted those restrictions earlier than others -- and two manufacturing facilities there have been operating since being deemed essential. But the process has not set well with CEO Scott Ravech.
"What I really noticed with Georgia – and it was a bit of an embarrassment – was really how slow we moved to get serious about this infection," Ravech told the online audience. "By the time the governor [established essential guidelines] we had already been four weeks ahead of them, and well beyond the 16 [directives] that they put in place."
Ravech touted his company's early recognition of how COVID-19 would impact their business.
"What we didn't do is kind of sit back and wait for politicians to lead us, or to work at a pace that they deemed appropriate," he said, quite pointedly. "It really astounded me how many levels of government could affect whether we were really essential. It really got scary when it went down to the county level [and] people were inserting themselves into it."
Early on, Deerland created protocols for remote workers, developed pay differential for employees who were critical to operations, staggered breaks and meal times, set up new, more spacious break areas, put up sanitation stations at facility entrances, and mandated the wearing of facemasks for employees and visitors, even as the Centers for Disease Control and the World Health Organization didn't advocate for mask wearing.
Even though the numbers in Georgia today "look pretty good," Ravech said, the company will continue to evaluate the data and "may start to bring people back" at the end of the month.
Listen to Deerland CEO Scott Ravech talk about his company's early response to COVID-19, compared to local government, here:
,
Similar to Deerland, Pharmavite has been operating manufacturing facilities as an essential business, under strict state guidelines. But the company has employed some unique strategies during the process, Burdick-Bell related.
She said early on the company realized employees would be negatively affected, so they created a COVID relief pay program, 80 hours paid in addition to employees' paid time off. Employees can take up the program if they or their family are sick or show symptoms, and the extra pay served as a bonus for frontline workers, Burdick-Bell said.
Pharmavite also requires employees to self-screen at home before coming to work, including taking their own temperatures, and made major changes to their facilities to allow for new physical distancing requirements. They changed break rooms and limited capacity there, and converted former conference rooms into employee break areas. Hallways at Pharmavite headquarters are now one-way, and elevators operate with just one rider inside at a time, who then wipes down the button panel. The company also provides daily-use facemasks to employees, among other changes, according to Burdick-Bell.
Hear Christine Burdick-Bell describe Pharmavite's unique "car-hop style" discount vitamin program here:
Lessons from China
With manufacturing facilities in China as well as Vietnam, India and the U.S., Amway – makers of the Nutrilite brand of vitamins and supplements – are a great case study in how to bring manufacturing facilities back online.
"We're happy to say that our China facility – both our manufacturing operation as well as all of our offices in China – are now fully staffed and everyone is back at work," Audra Davies, VP of product development at Amway, told the webcast audience.
She said in China the company adopted "very aggressive" grid systems that have been a hallmark of the country's reopening – "very small containment grids that enabled us to control the number of employees that were in a specific grid." That helped to control entrances and break rooms, and maintain social distancing in critical areas, Davies said.
She said, however, that a major difference between China and other global facilities is having to get government permission for specific employee population milestones. The first permission level in China allowed for 30% of workers, with strict requirements including temperature taking and facemasks, and then gradually increased to 50%, 80% and finally 100% of employees returning.
Another critical difference -- but one that has been effective, Davies said – is China's health tracking of everyone by their mobile device, and the designation of contagion zones within the country. She shared the story of a colleague in Shanghai who was trying to set up a meeting in Guangzhou but had to be mindful that she only traveled to and through "green" infection zones.
"If it's a yellow or a red district, she will have difficulty getting back home," Davies explained, requiring her colleague to then quarantine and take additional health measures to return to her district in Shanghai.
"It's a really interesting approach that has enabled our employees to take accountability for how they are tracking their movements and ensuring their safety," she said.
Listen to Amway's Audra Davies describe health tracking and contagion zones in China here:
Subscribe and receive the latest insights on the healthy food and beverage industry.
Join 47,000+ members. Yes, it's completely free.
You May Also Like
---