Steve Mister describes the role of trade associations while celebrating CRN's 50th year anniversary
Steve Mister describes the role of trade associations while celebrating CRN's 50th year anniversary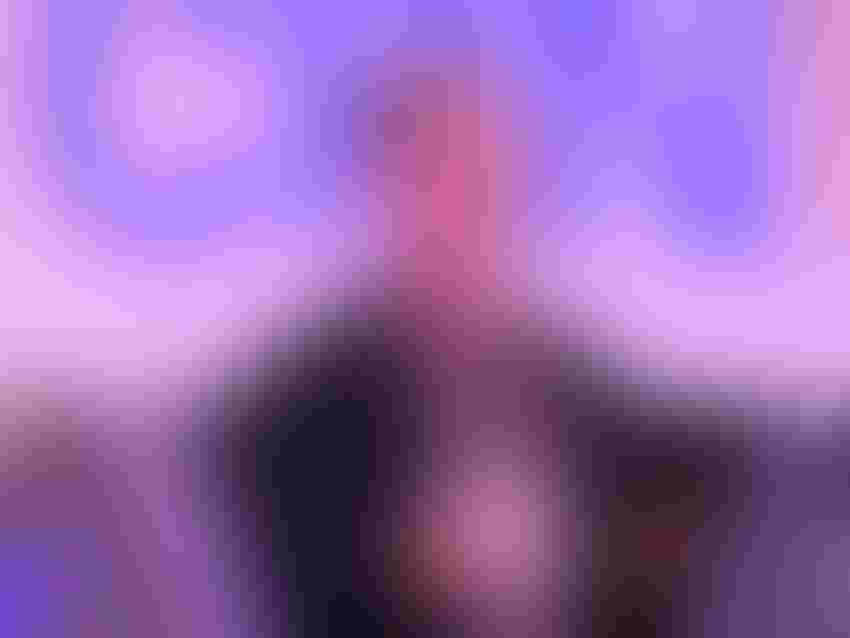 On Oct. 5, 2023, Steve Mister addresses his members during the Council for Responsible Nutrition's annual conference.
Photo courtesy of CRN
The Council for Responsible Nutrition (CRN) last week celebrated its 50th year anniversary in style—at the Ritz Carlton Laguna Niguel overlooking the Pacific Ocean in Dana Point, California.
In an interview at CRN's annual conference, CRN President and CEO Steve Mister discussed the role of a trade association, "free riders" who don't belong to such groups, what criteria companies should evaluate in determining what trade groups to join, and whether the number of trade associations is diluting messages on Capitol Hill.
Role of trade associations
"Trade associations in any industry let companies do collectively what they couldn't do by themselves," said Mister, who joined CRN in 2005 as its president. "And in this industry, I think that's particularly important."
He said a trade association like CRN is not partial to any particular product but rather is an advocate for the entire industry.
"The other thing we do is we bring companies together to do self-regulation and self-policing and industry programs that, again, no company could do by itself," Mister explained.
Without a trade association, he suggested, a company is unlikely to create a voluntary labeling program that could put it at a disadvantage against a competitor that is not making such an investment.
"But when the leaders all come together and say we're going to do this collectively because it's the right thing to do, that takes a trade association to bring them together," Mister said.
And sometimes, through a trade organization, a company learns that its competitors share the same underlying goals, he added.
Free riders
Mister estimated fewer than half of companies in the dietary supplement industry belong to a trade association. According to him, based on "sheer volume of units," his organization "represents the majority of industry." Among others, CRN's members include Amway, Herbalife, Nature's Way, Nestlé, Pharmavite and Unilever, he said.
Mister acknowledged many companies—especially smaller ones—haven't joined an industry trade association.
These companies are "free riders because they work under the assumption that the rising tide lifts all boats, and so even if you're not paying into the association, if [the association is] doing something that's helping the industry, I get to just tag along and get the benefit of it," he said.
Mister characterized such logic as "flawed" for two reasons.
First, companies are missing the chance to "make decisions," such as shaping a piece of legislation introduced in Congress, he said.
"I think that's particularly important right now as we're talking about revisions to DSHEA [Dietary Supplement Health and Education Act of 1994] and asking the question, 'What's not working for this industry that needs to get fixed?'" Mister remarked. "You're missing that opportunity to be at the table. There's also the obligation to be at the table. If you want a better industry, you need to be supporting the collective effort to change it."
Choosing a trade association
Mister recommended questions companies should evaluate in determining what trade association to join, including the organization's values and whether they have "actually delivered results for their members."
"Is there a chance for me to actually be in the leadership of the organization and shape the policy decisions of the organization or am I just paying … dues on something and then I have no ability to actually influence what's going on?" he asked. "Is this organization an organization that has a clear vision for what the future of the dietary supplement industry should look like? That should be an important part of doing your due diligence before you decide to join the association."
In his speech to members during CRN's annual conference, Mister said, he articulated "the underlying values that have always been the basis for CRN's existence, and it starts with, 'Reasonable regulation is necessary in order to grow consumer confidence.'"
He contrasted the above philosophy with "a laissez-faire sort of approach where you say, 'We don't want any regulation. The buyer just beware. Buy what you want.'"
CRN believes there must "be some guardrails, but at the same time, we also think there's a lot that industry can do on a voluntary basis that's better than having government involved in it," said Mister, who expressed his support for measures that can be achieved through voluntary programs and self-policing.
Diluting the message
Finally, Mister addressed a common criticism in the supplement industry: That there are too many trade associations, which is diluting the message being conveyed to U.S. lawmakers and others.
"I think having so many different organizations that are claiming to be the voice of this industry does dilute the message," he concurred.
He cited as an example having a conversation with a member of Congress about expanding access to supplements through flexible spending accounts. The lawmaker will respond, "Well, where are the others? Before I commit whether I'm going to support you or not, you need to let me know if the other groups are also on board."
If companies agree there are "too many trade associations—and that has been something that I've heard through my entire tenure for 18 years here at CRN—you can't expect the trade associations themselves to solve that problem," Mister said. "It's going to take the companies in the industry to speak with their … memberships."
He concluded, "They're … going to have to say, 'What we're doing right now is not working as effectively as it could. We need to be more centralized. We need to have a voice on behalf of the industry.'"
Subscribe and receive the latest insights on the health and nutrition industry.
Join 37,000+ members. Yes, it's completely free.
You May Also Like
---