Staking claims: How product positioning can be an effective marketing tool
Staking claims: How product positioning can be an effective marketing tool
SPINS Market Insights Director Scott Dicker discusses the power of label claims and certifications for dietary supplement brands, as well as marketing based on positioning groups and health focus.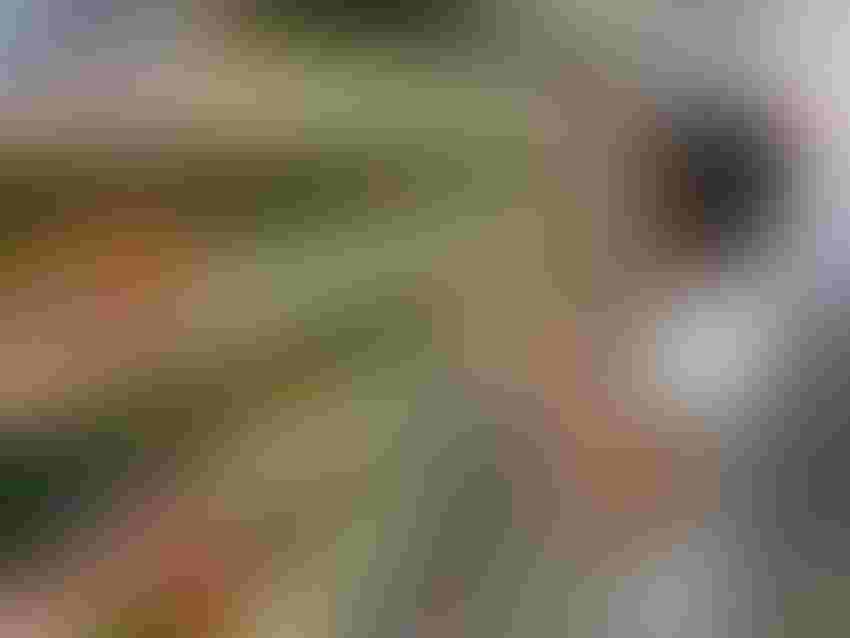 Vitamin supplements display shelf
Editorial credit: WKanadpon / Shutterstock.com
Marketing is important to the success of any product in any industry, but it has a unique role in the VMS world. Vitamins, minerals and supplements are elective parts of many shoppers' health and wellness routines, which means awareness and education often come from informal sources (friends, media, social media). The onus is on shoppers to learn more about which VMS options meet their values and needs. Marketing can address those needs—and it's not just about ad copy. It's about laying a foundation of trust that can pay off in both the short and long term.
The power of label claims and certifications
Consumers might not always think of label claims and certifications as marketing components, but they often make the first impression about a VMS product. Sales data over 52 weeks ending July 16, 2023, shows how products do when they have a certain certification or label.
GMO: VMS products that are certified non-GMO saw a 7.7% increase in year-over-year sales and a 4.1% increase in unit sales. Meanwhile, those not certified non-GMO saw only a 3% increase in dollar sales and, more importantly, a 4.2% decrease in units.
Vegan: VMS products labeled "vegan"  saw a 10.8% increase in dollar sales and an 8.8% increase in unit sales. Meanwhile, products not labeled vegan saw only a 1.6% increase in dollar sales and a 6.7% decrease in unit sales.
Label claims and certifications act as billboards for attracting potential consumers who want confidence that a product aligns with dietary preferences. That's especially important as prices rise because certain claims and certifications may help brands justify premium prices and encourage consumers to continue purchasing a product.
Marketing based on positioning groups
How a brand chooses to position a product is just as important as label claims and certifications because it tells customers about the brand's ethos and what kind of customer it hopes to draw in. VMS products can be positioned as a natural product or a specialty and wellness product, which both signal to consumers that they are not average conventional products. SPINS bases positioning on a holistic, brand-wide assessment that accounts for a range of factors both on and off the label. This assessment helps us and customers understand what a brand is dedicated to, what ethos a brand is rooted in and how the market perceives that brand.
Natural: Products in the Natural Positioning Group reach a wide range of retail markets and shoppers. This grouping captures products from naturally positioned brands, including those that offer certain ingredient standards and/or environmental and sustainable mission-driven benefits.
Specialty and wellness: The Specialty and Wellness Positioning Group is comprised of products that stress "functionality" and other better-for-you or sustainability elements but have limited appeal to the core natural consumer.
Looking at the data, we can see that natural products perform better within certain categories such as homeopathic medicines, where "naturally" positioned products are seeing a 4.5% increase in year-over-year sales, while "specialty" positioned products are seeing a slight decline with a 1.3% decrease in sales. Meanwhile, in the superfood and whole food supplements category, we see specialty products performing better with a 17% increase in year-over-year sales compared with its naturally positioned counterparts, which are seeing an 8.7% decrease in sales.
It's important to note that consumer preferences can change with time, meaning that in one category, specialty products may be trending one year and natural products the next. Many factors can influence this, including consumer education, social media trends and much more.
Marketing based on a health focus
Marketing can also differentiate a brand by zeroing in on a health focus within a category, attracting new audiences and encouraging consumers to re-evaluate how they think about a product. Take the probiotics and digestive aid category, for example. Well known for their role in digestive health, the products in this category offer a variety of options and focuses, including probiotics that target women's reproductive health, immune health and even urinary tract health.
Creatine is another subcategory that has historically been linked to performance and used by bodybuilders but is undergoing a shift in perception thanks to recent research suggesting a link to myriad other benefits such as cognitive health and mood support. This possible connection allows brands to widen their potential audience by positioning creatine as a supplement that can be used not only by gym-goers but also older adults looking for the protective effect on cognition that creatine may confer or by those who are looking for help with muscle maintenance, mood support and cognitive function.
Of course, the crucial component to positioning a product on a health focus or a positioning group is truth. Label certifications tell consumers that a third party has evaluated and verified that the product meets specific criteria. Consumers can see a certification and immediately know about that product's contents, whether it's about ingredients, nutrients or manufacturing process. It's a shortcut to earning trust.
Whether the product is marketed via labels and certifications, health focus or positioning groups, consumers are looking for guidance and seeking products that align with their values. By placing trust in a product, they are hoping to improve their health or well-being. Trust can turn into brand loyalty and advocacy, which are ultimately the most effective marketing strategies any VMS brand can hope for.
Editor's note: This article first appeared in Nutrition Business Journal's Branding and Marketing issue. Subscribe to NBJ for more industry insights.
Subscribe and receive the latest insights on the health and nutrition industry.
Join 37,000+ members. Yes, it's completely free.
You May Also Like
---