Smart Customers Crave Education
Smart Customers Crave Education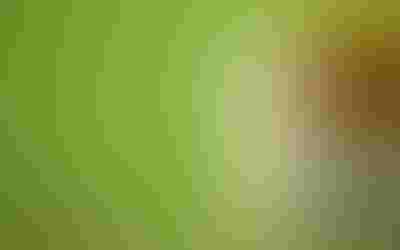 A client recently asked me something that made me pause. She believed people dont take time to read anymore and thought it would be a good idea to scrap most of the content on her natural skincare website. Her idea was to just upload images of her products with links to a shopping cart.
Plenty of natural product websites do that. I think they are headed in the wrong direction. Results from a recent survey by the Council for Responsible Nutrition (CRN) revealed people who use supplements make healthier lifestyle choices overall compared to non-users. The study found more than two-thirds of U.S. adults take dietary supplements: 58 percent for overall health and wellness and 42 percent to fill nutrient gaps in their diet.
These people are readers. They do research and compare ingredient lists. They check with Dr. Google" before they purchase. What does this mean for you as a supplier or manufacturer of dietary supplements or natural personal care products? Simply this: creating a culture of education in your organization will help you attract your smart target customers.
Create educational content on an ongoing basis. Your sophisticated, health-conscious customers are hungry for information, and will read what you write with great interest. Your professional customers, such as natural product manufacturers, are even more knowledgeable, so the more clinical data and background information you supply, the better.

Creating an educational mindset for your company will position you as a leader in your specialty because you will build trust and credibility. Your customers will look to you for answer to their questions, and over time you will rise to the top as the authority in your product or niche.

Youll stand out from the crowd. By adopting a culture of education, youll leap ahead of your competitors because so few companies do this. Ive looked at dozens of websites in the natural health industry, and few provide content consistently. In fact, most are what I call we we" websites. They say, We do this, we do that," but they never relate it to the readers needs. By adding educational content that solves your readers problems, youll leapfrog over most of the natural health companies.

Teaching sells. Witness the phenomenon of the Dr. Oz show, which has become the number one talk show on television. Dr. Oz is passionate about teaching people how to be healthier. He doesnt sell any productsin fact, he never specifies any brands. Yet, just by genuinely teaching what he knows, his raving fans follow his suggestions, and he gains audience share.
Many of the greatest business authors and leaders, from Oprah to Seth Godin to Wayne Dyer, are passionate teachers. They built their businesses around giving people information and tools to enhance their lives. They have been doing this consistently for years, and they are richfinancially and emotionally. Thats because they are inspired teachers who offer great value to their readers.
What educational content works best? It can come in the form of blog posts, newsletters, articles, clinical papers, case studies, podcasts and video. Use a variety of educational formats to appeal to different customers learning styles. The most important thing is to create the content, and let customers know that you are the hub for information on your products.
Lynda Goldman helps nutritional and natural product companies generate fresh customers daily. She works with companies around the globe to create syndicated web content, SEO copywriting, video and social media marketing. Get her free report, 5 Step System to Generate Fresh Customers Daily," at lyndagoldmancopywriting.com.
Subscribe and receive the latest insights on the healthy food and beverage industry.
Join 47,000+ members. Yes, it's completely free.
You May Also Like
---