MLMs cutting costs, going digital to get past 'pandemic malaise'
MLMs cutting costs, going digital to get past 'pandemic malaise'
Natura & Co., Nature's Sunshine and Herbalife are returning their focuses to growth as the negative effects of Covid-19 diminish. Even so, the MLMs have instituted restructuring to combat losses.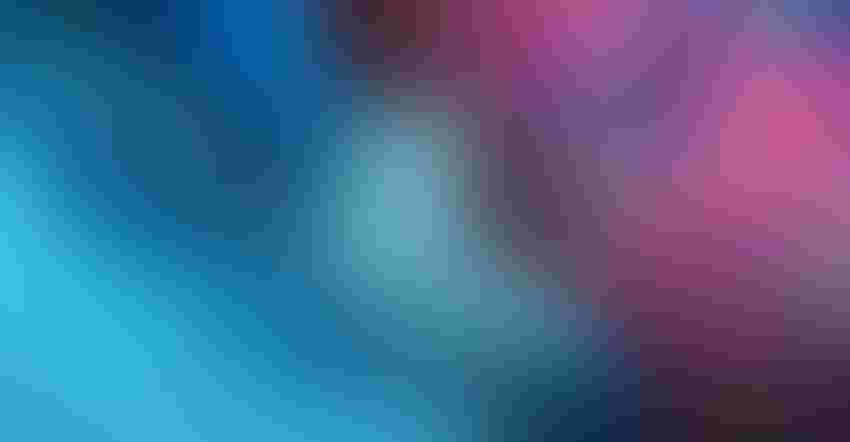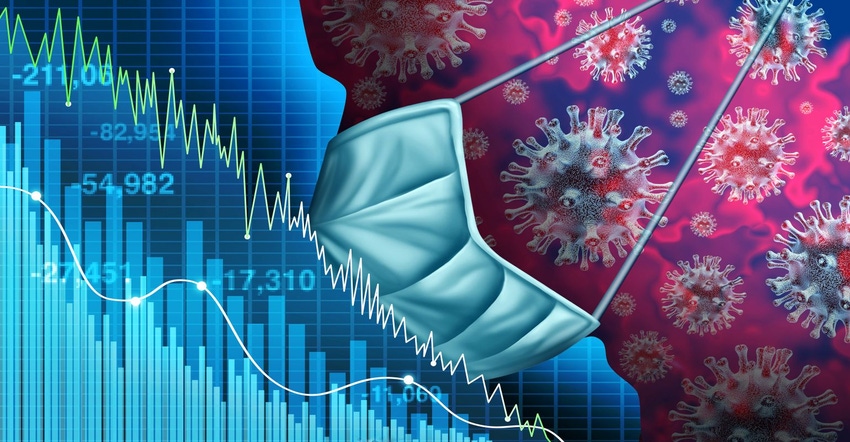 Despite across-the-board improvements in supplies availability, cost cutting and distributor participation, multilevel marketing (MLM) firms including Natura & Co., Nature's Sunshine and Herbalife Nutrition continue to struggle against macroeconomic conditions.
Global inflation, including hyperinflation in Argentina, along with war in Ukraine and a slowly rebounding China market, all dampened the companies' sales and momentum in the fourth quarter of 2022. However, each of the three continues to respond to meet the challenges by transforming in ways that could bode well for investors and the natural products sector overall.
These observations come from the organizations' latest rounds of financial disclosures.
Review of MLM earnings, sales
Natura & Co., the Brazil-based parent company of Aesop, Avon (in South America) and The Body Shop, saw its fourth-quarter net revenue drop 11% and net losses hit $168.83 million. The losses compared to net profit of $133 million in the fourth quarter of 2021.
Over at Utah-headquartered Nature's Sunshine, net sales fell almost 13%, down to $103 million, compared to the same quarter in 2021. For the full year, revenue dropped 5%.
Los Angeles-based Herbalife, meanwhile, recorded a 10.4% decline in fourth-quarter net sales, and about the same reduction for its full year 2022. Still, it managed to eke out a 42% boost in net income, reaching $54.5 million.

Mannatech, which sells dietary supplements and personal care products, reported fourth-quarter sales of $34.3 million, a decrease of $5.2 million, or 13.2%, compared to $39.5 million in the fourth quarter of 2021. For the fourth quarter, the company reported a net loss of $7 million, versus net income of $2.6 million in the same period the prior year.
Overall net sales ($137.2 million) decreased $22.6 million, or 14.1%, for 2022, while Mannatech reported an annual net loss of $4.5 million, compared to net income of $9.8 million in 2021.
Finally, Amway, the privately held MLM out of Michigan, said in its annual sales report that revenue fell from $8.9 billion to $8.1 billion last year. The company only discloses its sales numbers on a yearly basis.
Amway attributed a decline in sales to the U.S. dollar's strength, ceasing of operations in Russia and the sale of a non-direct selling entity, Metagenics Inc. On a constant currency basis, Amway said, sales for its direct selling business increased 1%, marking a third consecutive year of growth. 

Another bright spot: Amway disclosed its Nutrilite brand comprised more than 50% of global sales, representing growth of 8% for the nutrition category.
More financial discipline
Many MLMs face the same pressures and are responding in similar ways to try to improve results.
Natura & Co., for its part, is cutting costs, freeing up cash and repaying loans with new loans.
"2022 was a very challenging year and management is focused on stabilizing the core channels top-line and the implementation of cost savings initiatives to deliver margin expansion and support cash generation," Guilherme Castellan, CFO, said on the company's March 14 earnings call.
To save money, Natura & Co. already has enacted layoffs and closed The Body Shop at Home in the U.S. and parts of the U.K.
One-quarter of Natura & Co. executives lost their jobs in January, alongside another 12% of general staff around the world. The effects of those reductions will show in upcoming earnings.
"These actions are part of a broader recovery program that will support margin expansion, cash generation and net revenue stabilization in 2023 and beyond," Castellan said.
Meanwhile, Natura & Co. continues to evaluate "alternatives for Aesop," one of its skin care lines. The company started those efforts last year, even as Aesop thrives in the Chinese market, which it recently entered.
Avon's beauty line, however, is displaying "solid performance" in Latin America, the company said. The line includes vitamins and supplements. Internationally, Avon remains subject to cost-structure adjustments as the war in Ukraine takes its toll on sales, Natura & Co. reported.
"A lot has been done, by all means, but a lot has to be done yet. And we are undertaking every effort in that direction," said CEO Fabio Barbosa.
Nature's Sunshine, too, is making "structural changes," CEO Terrence Moorehead said on March 15. Those will show in the company's product line and supply chain operations. The new approaches, he said, "will provide significant improvements to gross margin, but many of the initiatives involve redesigning processes and revamping sourcing relationships."
These projects will take time, Moorehead said. However, he added, "the results will be significant and meaningful."
In the meantime, customers in Asia-Pacific, Europe, Latin America and North America can expect to pay more. Nature's Sunshine will impose "strategic price increases" in those geographies "to help offset the impact of inflationary headwinds and improve profitability," Moorehead shared.
Herbalife is doing much the same. The company has laid off 7% of its workforce, raised its prices and instituted zero-based budgeting.
"We are making difficult and, frankly, unpopular decisions," CEO Michael Johnson said.
But, he added, "we are still investing for growth."
To that point, Herbalife remains focused on developing Herbalife One, its $400 million digital platform for distributors and their customers.
Overall, though, the company expects to save about $35 million this year by shoring up spending, and then another $35 million in 2024.
MLMs continue to face supply chain challenges. For instance, Mannatech's annual report noted a decrease in sales for the Americas region as the company "worked through an unprecedented supply challenge that put a headwind on recruiting and contributed to a 10% decline in the number of active independent associates and preferred customers." However, the Americas region was subject to a 1.3% increase in revenue per active independent associate and preferred customer, according to the report.
Many companies mentioned in this story, including Herbalife, have not provided financial guidance for the rest of this year.
"Over the past couple of years, whether it be the pandemic environment, coming out of the pandemic environment, or going into the sort of global situation that we're going [into] now from an economic standpoint, it created an environment where that long history of predictive ability is not present in a moment," Herbalife CFO Alex Amezquita said. "You couple that with all of the initiatives that we're launching from a growth perspective, and you just create a situation where right now, providing guidance isn't something that we're able to do."
More consultants, distributors post-pandemic
One of the biggest areas of fallout for MLMs during Covid-19 came in the drop in the number of distributors and consultants. People on lockdown weren't buying as much product, so seller productivity slowed. That situation appears to be reversing and MLMs are taking notice.
Natura & Co. said its consultant base has stabilized at 1.16 million, and the company aims to increase revenue through those sellers. Part of that ties to digital strategies.
"We see an acceleration of the digitalization, personalization features through all our business model, which is definitely helping us to navigate through the changes in the markets," said CEO João Paulo Ferreira.
Nature's Sunshine, meanwhile, is targeting "several hundred thousand health practitioners out in the marketplace that we're not tapping into right now," per Moorehead. "[W]e're going to be much more aggressive at trying to capture them in 2023 and beyond."
The company is particularly keen on signing "digitally enabled" distributors, retailers and nutrition health practitioners, he added.
An internet strategy is important for Nature's Sunshine, just as it is for Herbalife. Nature's Sunshine reported about 26% of its sales stem from its subscription auto-ship program. And it plans to bring its Amazon business in North America in-house. Amazon recently raised its seller fees so that it now takes a 50% cut.
Herbalife hopes to attract new distributors, too, through its evolving strategy, which will include new products and services that include sleep coaching, protein formulations and wellness evaluations.
"We shall see this company grow," Johnson maintained.
Post-pandemic, brave faces
Despite the ongoing pressures in front of each MLM, executives are wearing brave faces as Covid-era challenges diminish somewhat.
"We're out of this pandemic malaise, and we're on to a brighter, bigger future," said Herbalife's Johnson. "Our customer base is expanding. Our opportunity for those customers is only going to grow bigger."
Nature's Sunshine's Moorehead agreed.
"[W]e're starting to see some momentum come back into the business," he said. "There's still a fair amount of uncertainty on the ground there [in Eastern Europe]. Consumer behavior has not simply returned to kind of where it was prior to the zero-Covid policy."
Moorehead expressed hope that "the trend line continues." Although he cautioned it's still too early to tell, he added, "We feel good that we're getting positive momentum there."
Editor's note: Josh Long contributed reporting to this article.
Subscribe and receive the latest insights on the health and nutrition industry.
Join 37,000+ members. Yes, it's completely free.
You May Also Like
---