Marriage of SupplySide, Vitafoods Brings More Resources for Both
Marriage of SupplySide, Vitafoods Brings More Resources for Both
The Informa acquisition of VIRGO joins two powerhouses in the nutrition trade show space—SupplySide and Vitafoods—as well and numerous assets to help supplement, functional food and personal care product manufacturers succeed in their businesses.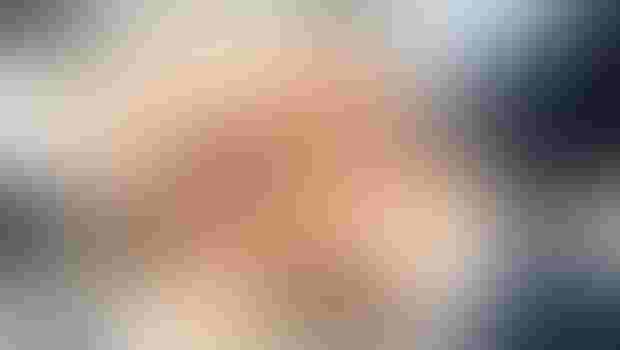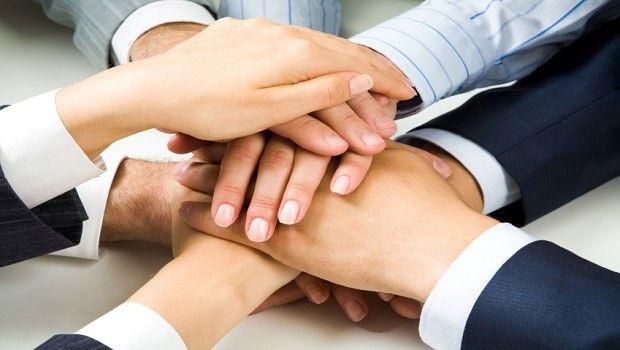 When London-based Informa plc acquired VIRGO in late July 2014, the company expanded its global reach to the United States and built a natural bridge between two health and nutrition juggernauts: SupplySide and Vitafoods.
The largest U.S. event in the newly named Informa Exhibitions business, SupplySide West, is an annual tradeshow and educational forum that provides the gathering place for the industry, highlighting top performers, trends, scientific advances and networking opportunities. SupplySide West facilitates the exploration, discovery, innovation and marketing strategy around the development of finished consumer goods that drive the global business economy. The 2014 show will be held Oct. 6 to 10 at Mandalay Bay in Las Vegas.
The SupplySide brand extends to Ingredient Marketplace, the gathering place for buyers and sellers of ingredients in the nutraceutical, food, personal care and animal nutrition industries looking to launch innovative finished products (Orlando, April 7 to 9, 2015); and Petfood 2.0, which presents a dynamic forum for exhibitors and attendees to exchange ideas about the science behind the formulation, packaging and distribution of pet food, treats and supplements (Sept. 23 and 24, Chicago).
The Vitafoods portfolio includes Vitafoods Europe, Geneva; Finished Products Europe; Vitafoods South America, São Paulo; Vitafoods Asia, Hong Kong; Vitafoods Africa, Johannesburg; and Vitafoods Russia, Moscow. Each show is a hub for nutraceuticals, functional food and drink ingredients, raw materials and dietary supplements.
Vitafoods and SupplySide mirrored each other across the globe. They started and grew at the same time and pace; and they've been allies by supporting each other's growth. Now, they will enable more growth together under the Informa umbrella. With the global coverage offered by the events, the acquisition will allow each to offer deeper and broader services to both audiences.
"In a global business like ours, it makes a lot of sense to join the dots," said Peter Hall, managing director of Informa Exhibitions.
VIRGO's ability to leverage its SupplySide brand with content from its leading media brands, including Natural Products INSIDER, is an asset Informa will integrate across its platforms. "Informa is attracted to the way SupplySide and Natural Products INSIDER engage with its communities, with meaningful and targeted content throughout the year, culminating in live content sessions at its events," Hall said. "Informa intends to leverage this capability throughout its own network of events where appropriate."
Jon Benninger, vice president, Health & Nutrition Network, Informa Exhibitions, commented: "We now have offices and colleagues all over the world, and access to a great deal of market intelligence and content. For our INSIDER and SupplySide audiences, this means even better information and opportunities to grow their businesses."
While SupplySide and INSIDER audiences can expect big changes in the future, Hall said Informa is not interested in disrupting the year-over-year growth the brands have experienced. "Informa has acquired SupplySide because it is a leading event in an attractive segment," he said. "As such, there are no immediate plans to 'change' SupplySide West, but we do feel we will be able to help fuel the next phase in its growth and success by leveraging Informa's global capabilities and resources, as well as by linking up in a meaningful way with the Vitafoods series of events."
Benninger said being a part of Informa gives SupplySide attendees access to more experts and resources for its education and content. "This will also expand our international participation at SupplySide, which has already been growing rapidly," he said.  
INSIDER readers will enjoy the same great content as always, but now, with a broader reach. "INSIDER gains access to some exceptional expertise within Informa that will enable us to provide even more business intelligence to our customers," Benninger said. "Beyond Vitafoods, Informa also owns Datamonitor, FDC Reports (including The Tan Sheet), an entire academic publishing arm and many other synergistic businesses. We will also benefit from the access to more in-depth information about global markets that we can bring to our audience."
Hall also cited INSIDER as an attractive part of the package. "As with SupplySide West, Natural Products INSIDER is a leading publication that Informa was attracted to for its editorial strength and synergies with SupplySide West and the rest of the Health & Nutrition Network," Hall said. "We could see a geographical broadening of insight and market coverage over time as we integrate INSIDER into the Informa business and open up access to its global network of existing information sources and relevant events, such as Vitafoods."
The same goes for Vitafoods, which will now be more connected to the United States. "This should have the effect of increasing attendance at its events around the world, as well as enabling Vitafoods to offer broader and more relevant marketing solutions to meet its customers' needs," Hall said.
Benninger added, "We will certainly be able to add to the global Vitafoods portfolio of events by bringing our audience to them and supporting their expansion. We also can apply our pretty unique content strategies to the Vitafoods events to deliver strategic information to the global audience. "
With SupplySide, Vitafoods, INSIDER and a slew of other information services under one company, each will feed off of each other's strengths, providing relevant content to business communities around the world.
Also read the news release on Informa's acquisition of VIRGO for more details.
Subscribe and receive the latest insights on the healthy food and beverage industry.
Join 47,000+ members. Yes, it's completely free.
You May Also Like
---