Herb farmers reveal unique challenges during SupplySide West session
Herb farmers reveal unique challenges during SupplySide West session
A session at SupplySide West addressed the challenges of growing quality herbal ingredients, among other supply chain issues.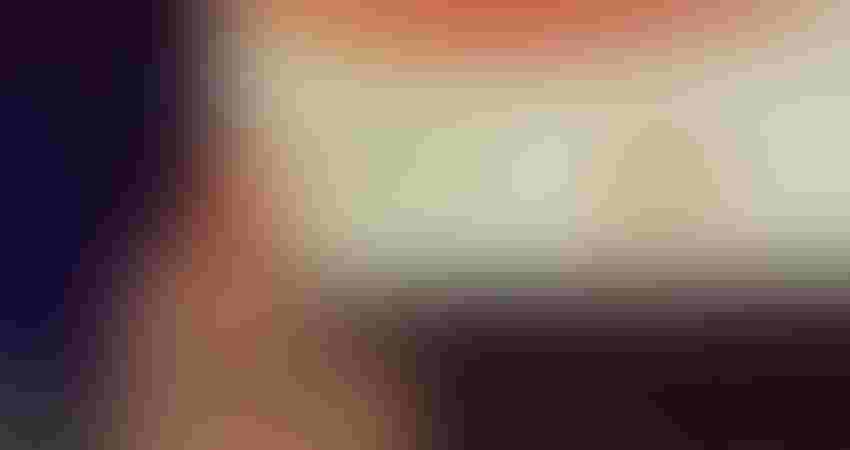 Marielle Weintraub of Eurofins discussed testing requirements during a SupplySide West education session. The session kicked off with a panel featuring herb farmers.
A one-on-one relationship with herb growers is the wave of the future in the supply chain, according to participants in a session at the SupplySide West trade show. Other supply chain concerns were addressed in the session as well.
The morning's program, which ran from 9 a.m. to noon on Tuesday, Oct. 25, was sponsored by USP.
The session kicked off with a panel that allowed attendees to hear directly from herbal farmers. The session, which was put together with the help of the American Herbal Products Association, featured five farmers from firms that are all AHPA members.
The five were Matt Dybala of Herb Pharm, Jeff Higley of Oshala Farm, Edward Fletcher of Native Botanicals, Inc. and Marisol Cervantes Bobadilla and Elba Luna of Plantamex.
Dybala and Higley's farms are in southeastern Oregon. Fletcher works with farmers in North Carolina, Wisconsin and California, while Plantamex is based in Puebla, which is southeast of Mexico City.
Challenges unique to herb farming
The farmers related challenges they have with finding labor and financing. This came as little surprise, as these are hurdles common to almost all forms of agriculture above the subsistence level.
What was something of a revelation to some in the audience was the long lead times involved in new crop development. Fletcher pointed out some crops might take four years or more to come to full fruition.
This means the supply of some ingredients can't be quickly ramped up by opening a spigot. Careful planning is involved to make sure adequate supplies of quality material will be available when needed.
Bobadilla said planning includes working with customers to make sure the resulting crops match their specifications. That also includes ensuring the specifications are realistic to begin with.
The situation with elderflower was mentioned as a cautionary tale in this regard. During the pandemic, demand for this ingredient soared (as it did for many other immune health-related ingredients) and, somehow, the market more or less met that demand.
The issue was, unless there were fields of the plant growing that no one knew about, some of that material was almost certainly adulterated. There just wasn't enough spare elderflower to fill that gap.
Fletcher said in one case for echinacea (another ingredient that saw a quick rise in demand), he and his collaborators were able to harvest a field a year early to give a customer a cushion to avoid a shortage.
This meant the crop was not fully mature and so was not quite up to the original spec and would probably have necessitated using more raw material to make the finished products. But it did help avoid an out-of-stock situation on the shelf, which most likely would have been even more damaging to a brand's financial future than paying extra for raw material.
Close collaboration helps cushion supply chain shocks
That kind of accommodation was only possible because of a long-standing relationship with the customer, Fletcher said. Having that kind of relationship with the companies actually getting their hands dirty is the key to weathering future supply chain shocks, all of the panelists agreed. Buying herbs from brokers on the open market is a poor substitute.
Among those shocks is the increasingly variable weather experienced by the growers in all the regions where they operate. Severe rain events have become more common, and, paradoxically, drought conditions have, too.
The summer in Oregon was especially challenging, Dybala and Higley said. Temperatures of as much a 105 F and heavy wildfire smoke made air quality so bad that, by state health law, no work could be done in the fields for days at a time.
Among other supply chain concerns addressed in the session were data integrity, testing requirements and methods to increase transparency and verification with the supply chain.
Presenters for those sessions were Shelly Blackwell of EAS Consulting Group, Brandon Casteel from SPINS, Scott Steinford of Trust Transparency Center, Anand Swaroop of Cepham and Marielle Weintraub of Eurofins.
Subscribe and receive the latest insights on the health and nutrition industry.
Join 37,000+ members. Yes, it's completely free.
You May Also Like
---