Hala Madrid! In heart of Spain's outbreak, unity and responsibility shine
Hala Madrid! In heart of Spain's outbreak, unity and responsibility shine
Botanical firm, its personnel and community grapple with personal, cultural and professional disruptions but find solace in each other, even from a distance.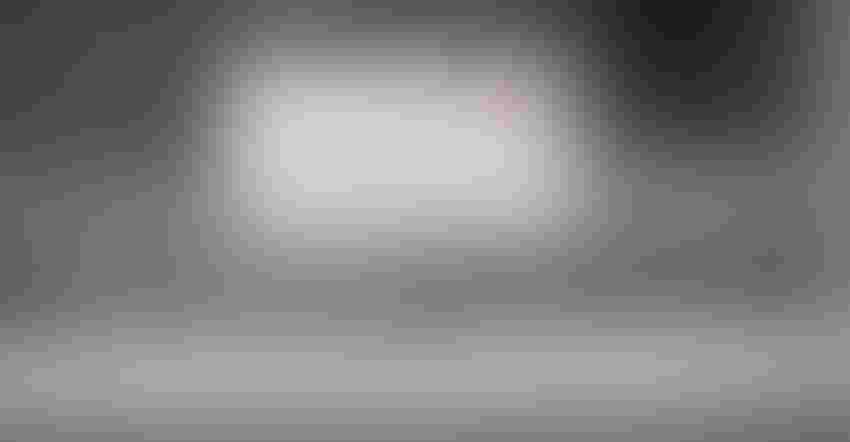 Editor's note: This is part of a series of first-person accounts describing the effects of the coronavirus on individuals and their businesses in the natural products industry.
My company, botanical ingredient developer Pharmactive Ltd., is located at the heart of the Coronavirus outbreak in Madrid, Spain. For a while, Spain had the second highest death rate worldwide. A nationwide State of Alarm was issued in mid-March, and non-essential business starting grinding to a halt. Residents were asked to stay in their homes except for trips to get food, medical care or to attend to emergencies.
Like everyone else complying, I have stopped traveling to visit family, and popular festivities have been canceled. This has been especially serious in Spain, where our cultural heritage is very important, and many people prepare for festivals during the whole year, awaiting the events with much anticipation. These festivals are a place and time to celebrate, to spend time with loved ones, and to reconnect with spirituality.
Social distancing is affecting some of us, but the Internet and social media help tremendously. However, it is more challenging for families with kids and older or dependent people. The Spanish population is doing an amazing job of respecting the quarantine. We feel the unity of society and the compromises people are making. Citizens are taking responsibility, and we are proud of the efforts we all are doing to flatten the curve. Many generous acts are occurring, too, such as free educational training, free psychological support, volunteering, and free audio-visual resources.
For Pharmactive, the effects of this pandemic, and adjustments we've made, have come in waves.
First, we had to change our tradeshow agendas, including planning and launching schedules. Then, for security reasons, we stopped traveling to visit our customers, shifting the business into digital.
Since major trade shows have been postponed or cancelled, we had to adjust our communications and marketing plan accordingly to guarantee that the growth we had in 2019 will continue in 2020. For example, we planned to launch a new line in April pre-Vitafoods but decided to postpone it and launch a novel ingredient with high demand.
According to regulations established for the pandemic, the company is considered a vital pharmaceutical and nutritional ingredient company.
Consumers are actively seeking natural solutions to reduce stress and sleeplessness to help them with new concerns and restrictions on social interaction. They also are experiencing more feelings of loneliness, stress, frustration, uncertainty for the future, sleep deprivation, and even depression. As a result, we are now experiencing increased demand for our branded pure plant saffron extract affron®, which is backed by six scientific studies to improve mood in healthy individuals, relieve stress and occasional sadness, support relaxation, and help enhance sleep.
Immune health is another top concern for many consumers right now, and in response, Pharmactive also is launching its non-GMO, all-natural olive leaf extract (Olea europaea L), marketed under the brand Isenolic®. It has been shown in animal and in vitro studies to help combat viral infection and proliferation.
While we implemented remote work set-ups for most of the staff, the remaining on-site employees have been well-protected with suits, gloves, and other barriers.
The health and well-being of our employees, customers, and suppliers is our priority. To this end, we are taking the World Health Organization (WHO) and government guidelines for the coronavirus seriously and have implemented several safety actions, including:
Allowing our office employees to work from home.

Suspending employee travel during the quarantine unless specifically authorized by our occupational risk doctor.

Rescheduling all meetings so they're convened online.

Establishing quarantine periods of 16 days for employees who have been in risk areas for personal or work reasons.

Respecting social distance.

Providing all the manufacturing and laboratories staff with suitable protection material and suits and keeping proper distance.

Implementing and ensuring all the usual hygiene requirements for hand washing, etc.
Additionally, we are following the progress of COVID-19 daily via the official communications from public bodies and then adapting our employees' working conditions accordingly to better protect their health and the health of those around them.
The safety of the products we manufacture and deliver is also crucial. Good manufacturing practices (GMPs) are always a must for a dietary ingredient facility, but we have implemented an extra series of safety standards that are endorsed by different certificates for the correct handling of products to avoid any type of contamination.
Helping our local community is responsibility we take seriously. Thus, Pharmactive has donated gloves and surgery glasses to Madrid hospitals and has participated in the manufacturing of cotton masks for first-line professionals to help keep them safe and healthy. New donations and actions to help are being prepared.
Julia Díaz is head of marketing for Pharmactive Ltd., a Madrid, Spain-based developer and supplier of botanical ingredients for the natural products industry. Her vast experience as a strategic marketing specialist for healthcare industry includes pharmaceutical prescription drugs, OTC, medical devices and botanicals for dietary supplements. In addition, she brings an expertise in molecular & cellular biology from her education at the Autonomous University of Madrid.
Subscribe and receive the latest insights on the healthy food and beverage industry.
Join 47,000+ members. Yes, it's completely free.
You May Also Like
---