Growth in Global Dietary Supplements Market Led by Asia Pacific Region
Growth in Global Dietary Supplements Market Led by Asia Pacific Region
Until recently, the global dietary supplement and functional foods market operated as a single, large entity. That's not the case these days, writes Mark Becker, and the Asia Pacific region is leading the way.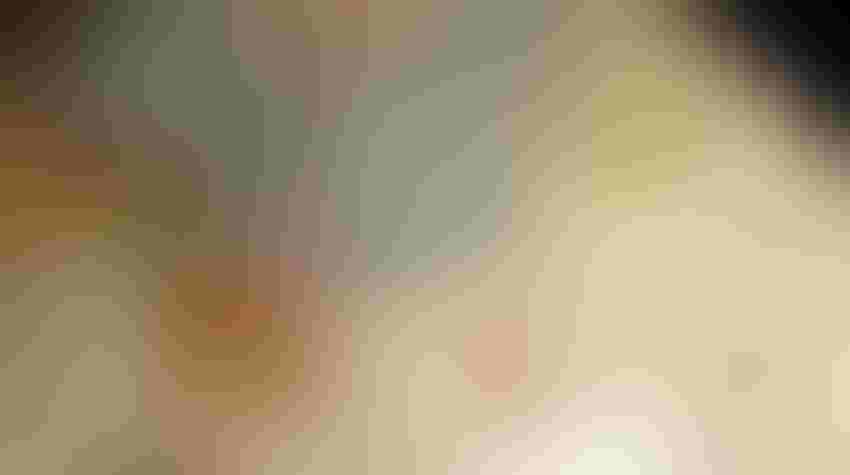 Despite constant criticism from the mainstream media and Big Pharma, dietary supplements and functional foods continue to generate profound interest worldwide. Heated debate continues over the efficacy of dietary supplements and functional foods. Regardless of their ability to address a wide range of health conditions, consumers continue to include dietary supplements and functional foods as part of their regular buying profiles in the health space. And these profiles are ever growing. Therefore, manufacturers from around the world are investing more than ever in new formulas and delivery systems to keep consumers coming back.
Interestingly, only until recently, the global dietary supplements and functional foods market operated as a single, large entity. It was not uncommon to see key global players doing meaningful business in multiple regions globally with a wide range of products. But that scenario has since changed, with emerging regional markets now vying for a share of the global revenues. Furthermore, as we all know, developed markets are now being hammered with a slew of regulations pertaining to nutrition products of all kinds.
Over the past ten to fifteen years, sales in the global nutrition and supplements market have seen an unprecedented growth. In fact, according to a new market report published by Persistence Market Research "Global Market Study on Dietary Supplements: Botanical Supplements To Be The Largest Market by 2020," the global dietary supplements market was valued at $109.8 billion in 2013 and is expected to grow at a compound annual growth rate (CAGR) of 7.4 percent from 2014 to 2020, to reach an estimated value of $179.8 billion in 2020.
That said, Asia has had significant impact on the global nutrition and supplements market. Regionally speaking, the global dietary supplements market is categorized into Asia Pacific, Europe, North America, and Rest of the World. No two countries have similar nutritional deficiencies or dietary patterns. Geographically, the overall market for dietary supplements and functional foods is dominated by the markets in China, the US and India. The global dietary supplements market is led by the Asia Pacific market. The two most robustly growing regional segments in the Asia Pacific dietary supplements market are China and India. 
Consumer awareness about the benefits of dietary supplements in the Asia Pacific market and easy access to products are the major market drivers in this region. Furthermore, according to the National Bureau of Statistics of China, annual per capita disposable income of urban households in China increased from $2,271 in 2008 to $3,408 in 2012. The increase in disposable income allows customers to spend more on dietary supplements and functional foods. In contrast, the nutrition market in the US is at mature stage compared to that in developing nations of Asia. In recent years, the Asian consumer has become more conscious of their diet.
Another interesting factor is the global supply chain and how manufacturers are forced to be more competitive with their pricing. Classical economic theories such as comparative advantage come into play. In other words, an economy benefits by being able to produce a commodity at a lower cost than other economies. The international community works hard to establish a comparative advantage, which, in the end, will drive down prices for the consumer.
While it is true that international companies can provide competitive pricing, this can be a double-edge sword when it comes to overall supply. When a country dominates a certain product category, this creates an oligopoly of sorts. When a few countries control the market for a certain product or service, they have huge influence over price and other aspects of the market. This differs from a monopoly where one body would have exclusive control of the market.  In a monopoly, nobody else sells the product or offers the service. Thankfully, a true monopoly rarely exists. And for good reason. If there is no competition, increased business for the company holding the monopoly will generate price hikes and cause reduced production. The company that has the monopoly will see huge profits—good for that company, not good for the consumer.
For example, a case can be made for China being an oligopoly. China manufactures a large portion of vitamin C and most B vitamins worldwide. Chinese manufacturers can offer much lower pricing and can drive out other manufacturers. Interestingly, when there is a major event in China, such as the 2008 Beijing Olympics or the Chinese New Year, the price of these materials increases dramatically because Chinese manufacturers will cease production. Additionally, there are no other countries that are able to provide adequate supply.
The global nutritional supplements industry has been growing for several years and continues to expand despite the economic downturn that started in mid-2007. China is expected to outpace the world due to the growing interest in nutrition and supplements from its very large middle class population. In recent years, many Asian countries have experienced a lifestyle transformation. This transformation can be attributed to an improved economy and increased spending habits. These factors will continue to drive the Asian market. And this scenario will see this region continue to lead the way moving forward.
Mark Becker is an account manager for Vivion, a raw materials distributor, based in Vernon, California. He has worked as a natural products sales and marketing executive for 20 years. Mark has written more than 300 articles and has hosted or been a guest on more than 500 radio shows. He obtained a bachelor's in journalism from Long Beach State University and did his Master's work in communications at Cal State Fullerton. For more than 30 years he has participated in numerous endurance events, including more than 150 triathlons of Olympic distance or longer, 103 marathons and numerous other events including ultramarathons and rough water swims from Alcatraz to the mainland. He has relied on a comprehensive dietary supplement and homeopathic regimen to support his athletic, professional and personal endeavors. Follow Mark Becker on Facebook and Twitter. For more information, access www.vivioninc.com or www.EnergyatLast.com.
Subscribe and receive the latest insights on the healthy food and beverage industry.
Join 47,000+ members. Yes, it's completely free.
You May Also Like
---