Full Circle: The Indena supply chain links nature, science and people for a sustainable business – article
Full Circle: The Indena supply chain links nature, science and people for a sustainable business – article
Innovating with science and technology for responsible botanical cultivation that protects resources for future generations.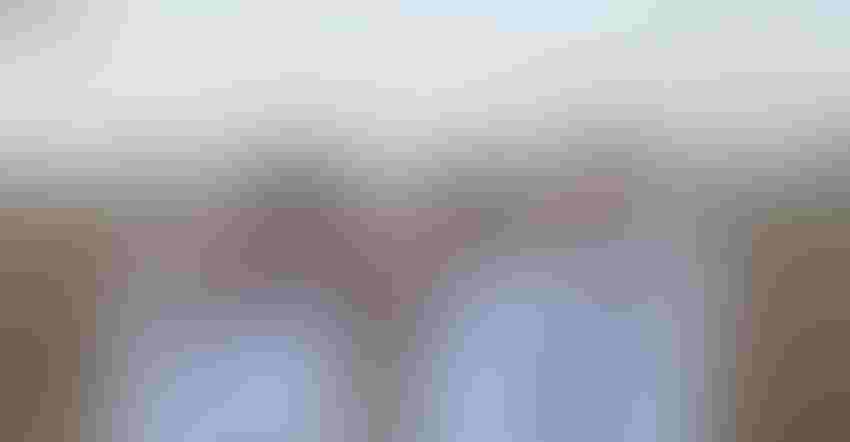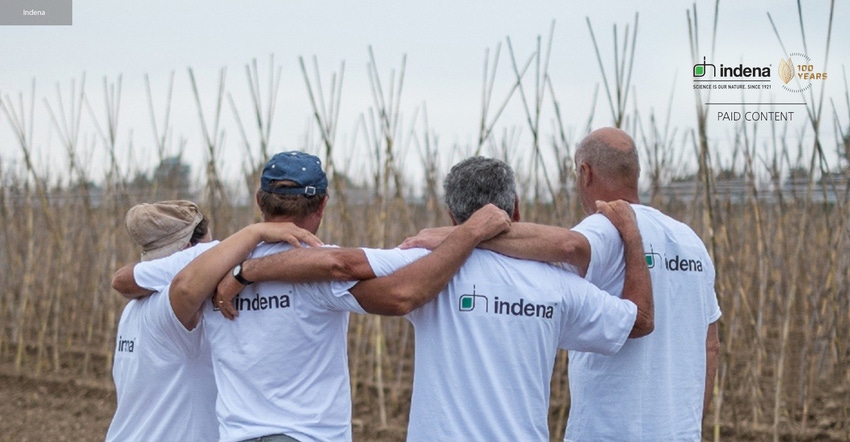 Climate change is no longer a theoretical possibility but an existential threat. It is happening today. The hot-off-the-presses 2022 report from the Intergovernmental Panel on Climate Change describes a world that is already suffering record floods, droughts and heat waves—a situation that will only grow worse as global temperatures continue to rise.[1] Combined with anthropogenic habitat loss and overharvesting, climate change also threatens to accelerate the extinction of many medicinal plants.[2]
Between 70% and 95% of people in developing countries rely on botanicals as part of their primary healthcare.[3] In addition, the harvest of and trade in medicinal plants provide an important source of income to both rural and urban residents, with the global export trade value for herbal ingredients estimated at more than $32 billion per year.[4]
Profit does not have to come at the expense of people or the planet. It is possible to build a sustainable supply chain that balances inputs and outputs—a circular economy that is regenerative and restorative. Meet one company that has applied science and technology for more than a century in its ever-evolving pursuit to bring out the best in nature while protecting its precious resources for future generations.
Cultivating sustainable sources of medicinal plants
Founded in 1921 and based in Milan, Italy, Indena is a family-owned business and a leading supplier of raw plant material for the nutraceuticals industry. The company sustainably sources 20 million kilograms of raw medicinal plant material across 120 botanical species from nearly 60 different countries. This supply chain supports more than 300 products.
About 62% of Indena's raw material is cultivated on about 3,000 hectares of plantations that comply with Good Agricultural and Collection Practices (GACPs), a set of guidelines for ensuring sustainability, quality, traceability and reliability of herbal medicinal products. The other 38% comes from wildcrafted plants, with almost two-thirds of the collection area restricted to renewable parts such as leaves and fruit. In addition, Indena works with the Convention on International Trade in Endangered Species (CITES) of Wild Fauna and Flora, as well as International Tropical Timber Organization (ITTO), on projects for sustainable management.
Indena leverages its network of nearly 270 suppliers to source not only sustainable ingredients, but plants that are grown organically and regeneratively when possible. For instance, in 2021, the company partnered with Alvinesa Natural Ingredients to develop a 100% organic extract derived from Vitis vinifera seeds, which supports stress resilience and cardiovascular wellbeing. The grape seeds are by-products of a certified organic farm, so no chemical fertilizers or pesticides are allowed. The farming operation also upcycles all waste products from the winemaking process. The extraction process itself uses water rather than harsh solvents.
Empowering local communities for global change
Nearly a decade ago, Indena launched its Sustainable Sourcing Program, which develops partnerships in local communities where the company sources its medicinal plants. These projects support educational and training programs, as well as encourage conservation efforts, all over the world.
Madagascar is the main source for the world's supply of Centella asiatica, an important medicinal plant for wound healing and skin care. Indena has maintained a presence on the island country for decades. Partnering with its local supplier and non-governmental organization, Indena is working to improve living conditions and decrease poverty in local communities involved in the collection of gotu kola. The company has distributed educational materials for school kids and supported additional training for teachers, as well as undertaken renovations for buildings and water systems.
In a region of Tanzania where deforestation threatens an important medicinal botanical, the African Silver tree (Terminalia sericea), Indena has supported a conservation project to help manage the miombo woodland and encourage forestry training in biodiversity. It is believed to be the first such project to promote sustainability in this region through the creation of the Tanzanian National Association, which trains members on not just forest ecology and basic soil science, but GACPs and best business practices. The project even developed sustainable honey production in some communities through beekeeping training.
A number of Boswellia tree species produce the culturally and economically important gum resin known as frankincense, but harvests are in decline due to a variety of factors, from farmland expansion and overexploitation to pest infestations and fire.[6] Indena sources Indian frankincense (Boswellia serrata) from the Madya Pradesh state, India, where the company again partnered with its local supplier and a mission to build two warehouses to better preserve raw material. The project also improved working conditions, simplified the supply chain, and provided additional community space to store other goods and training on sustainable harvesting.
Employing green technologies for a bright future
Indena also invests in its own employees (with average seniority of 17 years) and facilities, including renewable energy and green manufacturing.
In 2018, for instance, the company installed a 2,100-square-meter photovoltaic system at its production facility in the French city of Tours in the Loire Valley. The new solar array has an annual production capacity of 250 megawatt hours that it supplies directly to the factory. In addition to solar energy, Indena Tours has built its own wastewater treatment plant and employs new clean technologies for treating gas emitted into the atmosphere.
For more than 15 years, Indena has adhered to the Responsible Care® program, a voluntary initiative of the world chemical industry designed to improve the health, safety and environmental performance of companies operating in this field. At Indena's phytochemical research center in Settala, Italy, for example, the company installed natural gas at its cogeneration plant, which resulted in an equivalent 10% reduction in carbon dioxide emissions.
The company is especially committed to the goals of the circular economy by finding ways to recover value from waste biomass. Nearly 9,000 tons per year is turned into compost, helping regenerate depleted soils while cutting the use of fertilizers. Another 4,000 tons annually contains enough nutrients to be turned into animal feed, with an additional 900 tons repurposed into biofuel.
Indena is a company that acts locally to help sustain nature globally.
[1] IPCC. "2022: Climate Change 2022: Impacts, Adaptation, and Vulnerability. Contribution of Working Group II to the Sixth Assessment Report of the Intergovernmental Panel on Climate Change" [Pörtner HO et al. (eds.)]. Cambridge University Press. In Press.
[2] Applequist WL et al. "Scientists' Warning on Climate Change and Medicinal Plants." Planta Med. 2020 Jan;86(1):10-18.
[3] Ibid.
[4] Ibid.
[5] Indena Newsletter 2019, Ethnoherbs project: An international collaboration to study medicinal plants in the Balkan peninsula, https://www.indena.com/indena_files/2020/11/indenature_2019_eng.pdf
[6] Ibid., Applequist.
[7]https://www.grace-bbi.eu/project/
Subscribe and receive the latest insights on the healthy food and beverage industry.
Join 47,000+ members. Yes, it's completely free.
You May Also Like
---