Food and beverage briefs – PepsiCo – DuPont –Hershey – Campbell's – Sweet Reason
Food and beverage briefs – PepsiCo – DuPont –Hershey – Campbell's – Sweet Reason
Who said hump day must be boring? Each Wednesday INSIDER gives you the 411 on the latest business moves affecting the food and beverage product development space.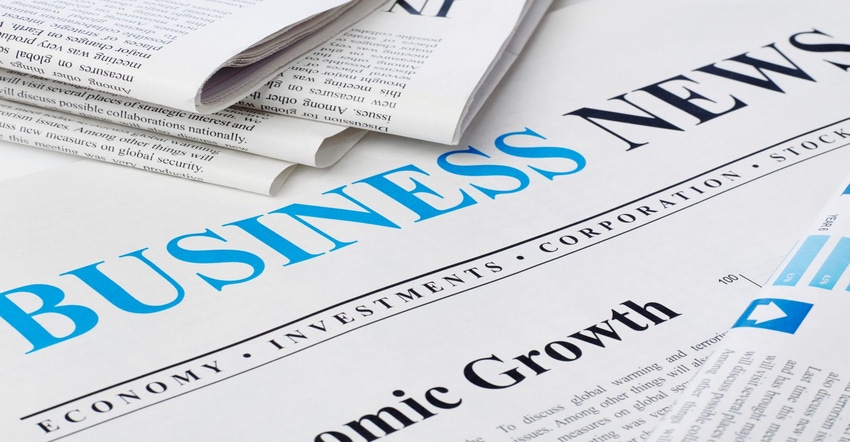 PepsiCo to acquire Pioneer Foods for $1.7 billion
PepsiCo Inc. will acquire all the outstanding shares of South African-based Pioneer Foods Group Ltd. for approximately US$1.7 billion. The transaction creates a leading food and beverage company in Africa with a commitment to supporting the broad socioeconomic imperatives of employment, talent development and benefiting local suppliers
Pioneer Foods has a robust, locally relevant product portfolio that complements PepsiCo's current lineup, with strong positions in cereals, juices, and other African nutritional food staples including scaled brands such as Weet-Bix, Liqui-Fruit, Ceres, Sasko, Safari, Spekko and White Star.
DuPont opens probiotics fermentation unit in NY
DuPont recently opened a new state-of-the-art probiotics fermentation unit producing probiotics for the dietary supplement and food and beverage industries at its Rochester, New York, facility. Construction was completed in March as part of an overall $100 million investment to expand probiotics capacity.
The facility incorporates several new production innovations including the world's largest fermenter for probiotics production and its downstream processing; a built-in, fully automated system of sensors and monitors that helps maintain optimal growing conditions, removing the need to take traditional manual samples; pressurized air technology to mix fermenting solutions, replacing traditional pumps and mixing blades that can damage bacteria; and new bacteria freezing technology for safe storage of the probiotics that significantly increases efficiency.
Campbell's to divest Kelsen Group to Ferrero
Campbell Soup Co. signed a definitive agreement to sell the Kelsen Group to a Ferrero-affiliated company for $300 million. Kelsen, a Denmark-based maker of baked snacks including Kjeldsens and Royal Dansk, is part of Campbell International, which also includes Arnott's biscuits, Campbell's simple meals businesses in Australia, Malaysia, Hong Kong and Japan, and manufacturing operations in Australia, Indonesia and Malaysia.
"The sale of Kelsen Group supports our strategy to focus on North America where we have iconic brands and strong market positions, while reducing debt," said Mark Clouse, Campbell's President and CEO. "Throughout the divestiture process, we have considered many options for our valuable international assets.
Hershey sued for misrepresenting white chocolate in Reese's cups
A class-action lawsuit has been filed against The Hershey Co. alleging deceptive trade practices, negligent misrepresentation, breach of express and implied warranty, fraud and unjust enrichment over white chocolate in its Reese's peanut butter cups.
The complaint, filed June 26 in the U.S. District Court for the Eastern District of New York, alleges Hershey implies the white Reese's cup candies are a white chocolate version, as the regular flavors are made with chocolate. The plaintiffs allege the products are misleading because despite being portrayed as white chocolate, they do not contain white chocolate because they lack cocoa butter.
CBD sparkling water maker Sweet Reason raises $2.5 million
CBD-infused beverage maker Sweet Reason Beverage Co. has raised $2.5 million to complete its seed investment round. New York venture capital firm Lerer Hippeau led the funding round with participation from RiverPark Ventures (Spindrift, Cargo), Max Ventures (Boxed) and Subversive Capital, a premier cannabis investor via Privateer Holdings, alongside a strategic group of investors.
The women-owned and operated company launched in December 2018. Sweet Reason is a naturally flavored sparkling water infused with a highly bioavailable, water-soluble CBD that is CO2-extracted from organic Colorado hemp.
Subscribe and receive the latest insights on the healthy food and beverage industry.
Join 47,000+ members. Yes, it's completely free.
You May Also Like
---