False Advertising Insurance: If You Think You Have It, Think Again
False Advertising Insurance: If You Think You Have It, Think Again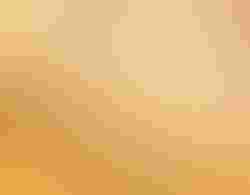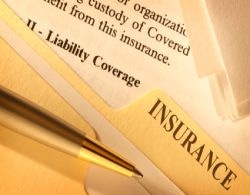 Lawsuits alleging false advertising against dietary supplement companies seem to be on the rise. Two typical types of lawsuits in this area are the popular public interest class action lawsuit (using, for example, Californias Proposition 65 as a foundation) or lawsuits where federal or state governments attempt to enforce existing regulations.
The majority of people in the supplement industry understand the most important coverage included in their commercial general liability policy is allegations of bodily injury coverage. Indeed, the industry has historically been littered with claims of alleged illness or death from its products (yes, death is included in the definition of bodily injury).
Another coverage part in a commercial general liability policy is Personal and Advertising Injury, otherwise known as advertising insurance. Many people believe advertising insurance would, by definition, naturally cover false advertising claims. Unfortunately, this is not the case.
What is covered?
In two words: not much. For the most part, advertising insurance only covers torts that were intentional acts, making the coverage different than claims for bodily injury, which must be unintentional for insurance coverage to be triggered. Advertising insurance is generally designed to respond to claims where legally protected rights of others, if violated or infringed, may result in loss to them. However, advertising insurance coverage has 15 exclusions that narrow and clarify what is covered.
What is specifically covered by advertising insurance is briefly listed below::
False arrest, detention or imprisonment;

The wrongful eviction from: wrongful entry into or invasion of the right of private occupancy of a room, dwelling or premises that a person occupies, committed by or on behalf of its owner, landlord or lessor;

Oral or written publication, in any manner, of material that slanders or libels a person or organization, or disparages a person's or organization's goods, products or services;

Oral or written publication, in any manner, of material that violates a person's right of privacy;

The use of another's advertising idea in your "advertisement"; or

Infringing upon another's copyright, trade dress or slogan in your advertisement.
Several of the above terms have specific definitions not enumerated here. But you get the ideathere is nothing even close to stating that false advertising is covered.
Below are the exclusions that apply to advertising insurance coverage: knowingly violating the rights of another; breach of contract; quality or performance of goodsfailure to conform to statements; wrong description of prices; infringement of copyright, patent or trade secret; criminal acts; contractual liability; material published with knowledge of falsity; material published prior to policy period; insured in media and Internet types of business; electronic chat room or bulletin boards; unauthorized use of anothers name or product; pollution; war; and violation of statutes that govern emails, faxes, phone calls or other methods of sending material or information.
The last exclusion, found on almost all policies now, is a recent development. It is intended to eliminate coverage for claims made under the Telephone Consumer Protection Act/CANSPAM Act of 2003. After the passage of several federal and state "do not call" type laws, businesses and organizations have been sued over the violation of such statutes, which allow for civil damages against businesses. Whether an unsolicited phone call, fax or email that violates such laws is to be considered an invasion of the right of privacy and thus, a covered offense under advertising insurance is still debatable. The insurance industry responded by creating exclusion (o) to eliminate all doubt as to coverage intent.
Exclusion (c) above, quality or performance of goodsfailure to conform to statementsis the exclusion that ends doubt as to whether false advertising claims are intended to be covered by the advertising insurance language in the policy. Clearly, this exclusion is designed to eliminate claims that products do not perform or are not of the quality advertised.
Is False Advertising Coverage Available?
No, it is not. There is liability insurance available called Advertisers Liability that covers certain additional torts that companies actively using print, television, radio, Internet and other mass media can purchase. Advertisers Liability does offer somewhat broader coverage than the advertising insurance in a standard liability policy. But even Advertisers Liability does not cover allegations of false advertising.
Conclusion
A standard commercial liability policy for a supplement company contains absolutely no coverage for allegations of false advertising and very little coverage under the policy banner of Personal and Advertising Injury. Companies should be aware of this and conduct themselves accordingly when designing advertising campaigns. If there is any uncertainty, it is advisable to contact a lawyer (preferably a specialist in this field) or other experts.
Greg Doherty is with Los Angeles-based Poms & Associates Insurance Brokers Inc. He is a broker specializing in the dietary supplement industry and is a member of the Consultants Association for the Natural Products Industry (CANI) and the American Herbal Products Association (AHPA). Doherty can be reached at (818) 449-9317 or [email protected] .
Subscribe and receive the latest insights on the healthy food and beverage industry.
Join 47,000+ members. Yes, it's completely free.
You May Also Like
---