F&B News and Products
F&B News and Products
Here is this week's lineup of food and beverage industry news and products—from new on-the-go packaging to branding revamps and personnel changes.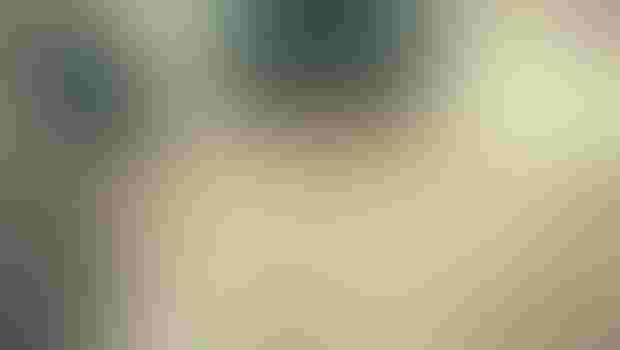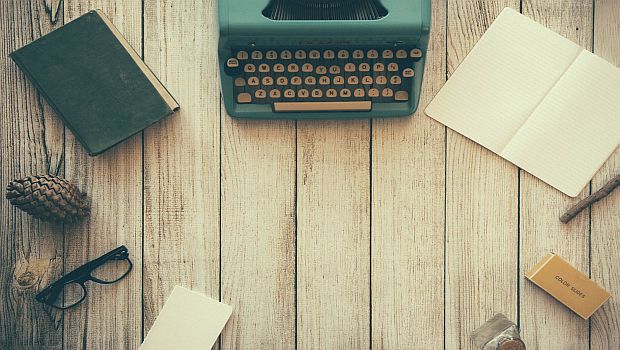 Here is this week's lineup of food and beverage industry news and products—from new on-the-go packaging to branding revamps and personnel changes.
New Products
Tetra Pak® expanded its U.S. on-the-go packaging line with DreamCap closure technology. It provides optimum beverage flow control and a resealable closure, delivering the ultimate drinking experience while on-the-go and an entry opportunity in a fast-growing 500 mL segment. Tetra Prisma Aseptic 500 Edge with DreamCap boasts superior functionality that delivers value to beverage manufacturers and ultimately to consumers' busy lifestyles. The contemporary and optimized shape with its fully printable surface helps brands differentiate on the shelf with a sustainable and innovative package.
"This latest offering of DreamCap on the 500 mL carton represents a significant improvement in functionality that our customers have been looking for," said Eliseo Barcas, vice president of marketing and sales, Tetra Pak U.S. & Canada. "The new package combination delivers an even better drinking experience to consumers and enables brands to expand into new, on-the-go categories such as natural teas."
News
Freeze-dried fruit snacks company Crunchies unveiled a top-to-bottom branding refresh. Acquired by global food ingredient company Chaucer Foods in 2014, the brand's refresh is grounded in an extensive market research study and features an all-new logo, product package, website and marketing campaign to extol the many virtues of freeze-drying.
"Our bold, new logo and packaging designs showcase our renewed focus on simplicity, quality and transparency," said Scott Jacobson, Crunchies' new L.A.-based CEO. "The decision to display photographs of our freeze-dried fruit on packages, rather than fresh fruit images, is the kind of transparency we felt was missing from the category, and it's at the core of who we are as company and what our consumers value as well."
A new, content-rich storytelling campaign about Crunchies' product lineup will be highlighted on the company's revamped, lifestyle-driven website and social media channels, as well as in PR materials throughout the coming months.
BI Nutraceuticals will be sampling products made from a selection of the company's most popular functional ingredient offerings at the SupplySide West 2015 in Las Vegas, Oct. 7 – 9. The lineup includes:
Quinoa Crisp Marshmallow Treats: A unique take on a classic snack food featuring quinoa crisps. Quinoa crisps provide all the nutritional value of quinoa, but in an exciting and crunchy format. They are great for sweet and savory applications and offer a unique protein source coupled with a pleasant texture.

Sweet Black Tea with Guayusa Extract: Guayusa powder extract comes from the leaves of the holly tree, Ilex Guayusa, which grows abundantly in Ecuador and contains naturally occurring caffeine. BI's guayusa powder extract is water-soluble and less bitter in flavor compared to most teas, making it the ideal addition to liquids for a clean label, natural source of caffeine.

Tropical Peach Juice with Acerola Extract: A refreshing juice featuring acerola powder extract to provide 100% DV of natural vitamin C. Acerola powder extract is one of BI's most popular ingredients due to its strong antioxidant properties.
To learn more about BI's portfolio of ingredients, visit booth #3259 at SupplySide West.   
Melissa Hughes of Organic Valley was chosen for the second year in a row to lead as president of the Organic Trade Association's (OTA) Board of Directors by fellow board members. Elected by the OTA membership as an OTA Director in 2013, she is general counsel and director of government affairs for Organic Valley, the nation's oldest and largest organic dairy cooperative.
"It's an incredible honor for me to be chosen by my peers to help lead this wonderful organization and work to advance organic," said Hughes. "This is an exciting and challenging time for the organic community, and I'll continue to do my best to help OTA represent organic stakeholders and to advocate for policies in their best interests." Hughes has been with Organic Valley in her current position since 2003, managing all of the co-ops' legal affairs and overseeing relationships with various government groups, including legislators, agencies and other regulatory entities.              
With demand for natural sweeteners on the upswing, companies looking for flexible flavor options can now use Zerose® erythritol at up to 1.25 percent in selected beverage categories and label the ingredient as "Natural Flavor."
The Flavor & Extract Manufacturers Association of the U.S. (FEMA) granted Cargill GRAS (generally recognized as safe) status for Zerose® erythritol for use as a flavor in non-alcoholic beverages. The FEMA GRAS status in the United States is also recognized in Mexico; other geographies are pending.
"Consumers are increasingly concerned about the traceability, sustainability and 'naturalness' of food ingredients," said Pam Stauffer, Marketing Programs Manager at Cargill. "Zerose® erythritol helps beverage manufacturers address these issues by providing a natural flavor to reduce the off-tastes of high-intensity sweeteners and improve mouthfeel without adding calories."
Archer Daniels Midland (ADM) named Kenneth Campbell president of the company's WILD Flavors business, and named Manda Tweten president of the company's Specialty Commodities business (SCI).
Campbell, who most recently served as president of ADM's Specialty Commodities business, brings 18 years' experience with ADM to his new role, having previously served as ADM's vice president, North American Oilseeds, where he oversaw the company's softseed commercial and processing teams. He will be based at the WILD Flavors campus in Erlanger, Kentucky.
Tweten joined ADM with its acquisition of WILD Flavors in 2014 and served as vice president, sales, North America, prior to being named to her new role. She brings more than 16 years' experience with some of the world's leading food, flavor and agribusiness companies to the position. ADM's SCI business is based in Fargo, North Dakota.
Subscribe and receive the latest insights on the healthy food and beverage industry.
Join 47,000+ members. Yes, it's completely free.
You May Also Like
---