F&B business briefs – Nestlé, Campbell's, Earthbound Farm, fairlife, Barry Callebaut
F&B business briefs – Nestlé, Campbell's, Earthbound Farm, fairlife, Barry Callebaut
Who said hump day must be boring? Each Wednesday INSIDER gives you the 411 on the latest business moves affecting the food and beverage product development space.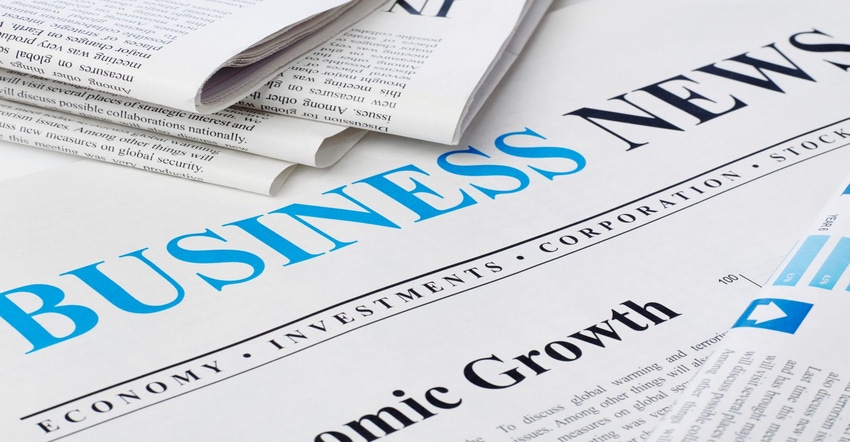 Nestlé launches R&D accelerator to boost innovation, speed to market
Nestlé has launched a new research and development accelerator that brings together Nestlé scientists, students and startups to advance science and technology to accelerate the development of innovative products and systems. Internal, external or mixed teams are eligible to use dedicated hot desks at the accelerator over a defined period, and have access to Nestlé's R&D expertise and infrastructure, including shared labs, kitchens, bench-scale and pilot-scale equipment. The first teams have been selected and the accelerator will be operational by the end of 2019.
The R&D Accelerator is part of Nestlé's global R&D network and located at the company's fundamental research entity Nestlé Research, in Lausanne, Switzerland. "We have taken a number of steps to accelerate innovation, including our enhanced prototyping capabilities and the funding of fast-track projects. "With the Nestlé R&D Accelerator and its proximity to our R&D and business teams, we will bring open innovation to a new level," said Stefan Palzer, CTO of Nestlé S.A. "Combining our internal expertise and the deep knowledge of our academic and industrial partners with the external entrepreneurial creativity is a unique approach and will create an innovation power-house. It will accelerate the translation of innovative ideas and concepts into tangible prototypes and products."
Campbell's offloads Bolthouse Farms for $510 million
Campbell Soup Co. has signed a definitive agreement to sell Bolthouse Farms to an affiliate of Butterfly Equity, a Los Angeles-based private equity firm specializing in the food sector, for $510 million. Acquired by Campbell in August 2012, Bolthouse Farms is a leading producer of organic beverages, dressings and carrots. Upon the completion of the sale, expected to close by end of fiscal 2019, Campbell will have divested its entire Campbell Fresh division. The sale supports Campbell's strategy to focus on its two core North American businesses, Campbell Snacks and Campbell Meals and Beverages. Campbell recently announced the sale of Garden Fresh Gourmet and the company's Everett, Washington, refrigerated soup plant. In fiscal year 2018, Campbell Fresh recorded net sales of $970 million.
Danone sells Earthbound Farm to Taylor Farms
Danone signed a definitive agreement for the sale of Earthbound Farm, one of the largest producers of organic salads in the United States, to California-based Taylor Farms, a family-owned salads and fresh foods company. The transaction closed April 11; terms of the sale were undisclosed. Danone acquired Earthbound Farm in the $12.5 billion takeover of WhiteWaveFoods in 2017. WhiteWave purchased Earthbound for $600 million in cash in 2014..
Fairlife building $200 million production plant in Arizona
fairlife LLC is investing $200 million to build a new 300,000-square-foot production and distribution facility in Goodyear, Arizona. The new facility, slated to begin operation in late 2020, will house production lines that will play a key role in meeting the growing demand for dairy products. Working with the United Dairymen of Arizona (UDA) to source milk from numerous dairy farmers in Goodyear, the new fairlife plant will enable increased production of all fairlife products, including the different varieties of fairlife ultra-filtered milk®, Core Power®, fairlife® YUP!™, fairlife® smart snacks™ and fairlife® nutrition plan™.
Barry Callebaut reaches cocoa traceability milestone
Barry Callebaut has established traceability for one-third of its global cocoa volume, a key milestone toward its Forever Chocolate commitment to make sustainable chocolate the norm by 2025 to help ensure future supplies of cocoa and improve farmer livelihoods. The company prioritized traceability in its Ghanaian and Ivorian supply chains. It supports the Cocoa Horizons Foundation in its goal to shape a sustainable cocoa and chocolate future. Barry Callebaut has mapped all cocoa farms within 5 km from a protected forest area and all cocoa warehouses within 25 km from a protected forest area. By the end of 2019, Barry Callebaut will have mapped all the farms in Côte d'Ivoire and Ghana it sources from, establishing 100 percent traceability for its direct supply chain in the world's two largest cocoa producing countries.
Subscribe and receive the latest insights on the healthy food and beverage industry.
Join 47,000+ members. Yes, it's completely free.
You May Also Like
---