Dietary Supplements in Europe Poised for Profound Growth
Dietary Supplements in Europe Poised for Profound Growth
Mark Becker, account manager for Vivion and regular contributor to Supplement Perspectives, talks European market size, trends affecting supplement usage and potential market growth—including the top five fastest growing markets in Europe.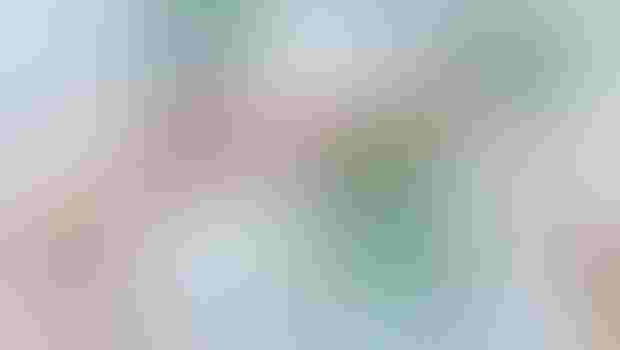 With so many disenchanted with ObamaCare and a growing interest in prevention and leading a healthy lifestyle, many consumers view dietary supplements as the best choice for living a life replete with health and wellness. People across various age groups and in many countries worldwide consume dietary supplements to not only augment their diets, but to boost quality nutrient intake.
Major factors driving the growth of dietary supplement consumption worldwide include an affluent aging Baby Boomer population with increased health awareness, an omnipresent trend toward health and wellness, a focus on leading an active lifestyle and rising healthcare costs. People are increasingly looking to dietary supplements to augment their diet and extend life. In fact, according to a report published by Persistence Market Research, entitled "Global Market Study on Dietary Supplements: Botanical Supplements to be the Largest Market by 2020," the global dietary supplements market was estimated at $109.8 billion in 2013 and is anticipated to expand at a staggering 7.4 percent compound annual growth rate (CAGR) between 2014 and 2020, and will reach $179.8 billion by 2020.
Moreover, many global markets have seen accelerated growth in dietary supplement consumption because of legitimate research showing efficacy, a growing middle class, increased regulation and the entry of Big Pharma and consumer packaged goods companies into the health and nutrition landscape via mergers and acquisitions in recent years.
That said, Europe has joined the party and seen significant increases in revenues. According to Euromonitor, the overall European dietary supplement market is projected to grow by around 9.5 percent in the next few years from $7.9 billion in 2015 to an estimated $8.7 billion in 2020. While Western European countries continue to lead the way, led by Italy and Germany, Eastern Europe is showing surprising promise. The most rapid growth was noticed in Belarus, where the supplement market in that country has grown by 15 percent year-over-year.
Interestingly, despite a sluggish economy in Belarus, people in this country prefer old school delivery systems. They would rather consume nutritional products via capsule or tablet, rather than choosing functional foods and beverages with added vitamins, minerals and other healthy ingredients. This is because functional foods and beverages are still in early developmental stages in Belarus as opposed to the United States where increased innovation is being seen in both formulas and delivery systems. Capsule and tablet delivery systems are much more developed and marketed in Belarus promoting consumer confidence which translates to sales of these delivery systems in Belarus.
It seems our European counterparts have similar health views as we do here in the United States. An increasing number of both Western and Eastern Europeans are purchasing dietary supplements as a preventive approach to health and wellness. Thankfully, people are growing tired of pharmaceuticals and their many side effects. In fact, many Europeans view dietary supplements as products which improve health and wellness without any potential risks or side effects.
Additionally, an increasing number of health professionals in Europe have implemented an integrated approach to their practice and are recommending dietary supplements to their patients to combat health challenges and for overall health and wellness.
At the end of the day, Europe will continue to realize growth by its major players Italy and Germany. However, poised for profound growth, according to Euromonitor, are several Eastern European countries, including Romania, Turkey, Bosnia-Herzegovina, Russia and Macedonia. These make up five of the top six fastest growing markets in Europe.  Growth will be fueled by an educated consumer who will be cognizant of the legitimate research showing efficacy of these products and the increased regulation brought to the dietary supplement landscape. Moreover, sales will be sustainable by the general consumer preference for natural solutions to health challenges and which do not bring any potential risks or side effects. Furthermore, as the European economy slowly recovers, consumers are likely to have more disposable income for their healthcare and dietary supplements. The future looks bright for dietary supplements in Europe. And this only means increased health and wellness for our brothers and sisters across the pond.
Mark Becker is an account manager for Vivion, a raw materials distributor, based in Vernon, California. He has worked as a natural products sales and marketing executive for 20 years. Mark has written more than 300 articles and has hosted or been a guest on more than 500 radio shows. He obtained a bachelor's in journalism from Long Beach State University and did his Master's work in communications at Cal State Fullerton. For more than 30 years he has participated in numerous endurance events, including more than 150 triathlons of Olympic distance or longer, 103 marathons and numerous other events including ultramarathons and rough water swims from Alcatraz to the mainland. He has relied on a comprehensive dietary supplement and homeopathic regimen to support his athletic, professional and personal endeavors. Follow Mark Becker on Facebook and Twitter. For more information, access www.vivioninc.com or www.EnergyatLast.com.
Subscribe and receive the latest insights on the healthy food and beverage industry.
Join 47,000+ members. Yes, it's completely free.
You May Also Like
---