Delivering leadership where it matters the most—in the future
Delivering leadership where it matters the most—in the future
Company decision makers who are learners in times of change should be focused on gathering feedback and information from their employees and partners, to lead effectively through the crisis and beyond.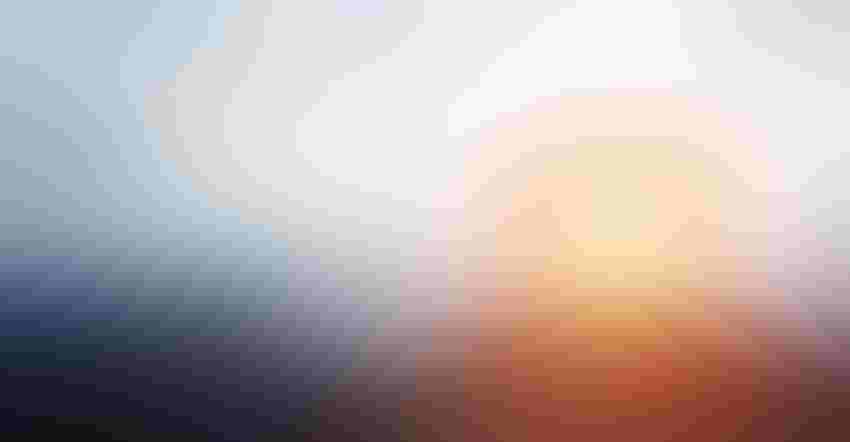 The late Eric Hoffer, an American moral and social philosopher, once made this profound statement: "In times of change, learners inherit the earth, while the learned find themselves beautifully equipped to deal with a world that no longer exists."
By now, everyone has been supersaturated with COVID-19-related articles, topics and news reports. Amid the profound realities of life and death, job loss and job gains, stimulus packages and unemployment, business as we once knew it remains in flux while facing imminent change for the future.
In a critical time like this, there is a crucial awareness of significant value to the industry, one that company owners and key leadership of manufacturing, packaging, logistics and own label distribution (i.e. the supply chain overall) need to have. That crucial awareness is the very thing Hoffer eluded to in his provocatively prophetic statement: Don't get left behind in a crisis by a failure to learn.
Company owners who are the key leaders and decision makers are now undoubtedly focused on ensuring operations are at optimum to meet current consumer market demands. However, are they taking time to pause and consider "the history of the future" of their companies? In essence, should the company goals remain the same given present circumstances, or do they need to shift focus and grow differently while still operating?
Non-essential businesses not in operation are likely scrambling to rethink, regroup and even rebrand for their future during this time of quarantine. Are you strategically positioning yourself to be able to secure and grow the bottom line you're achieving now, or will things post-COVID-19 remain "business as usual" for you while "business unusual" becomes the new norm?
Claire Morton Reynolds, senior industry analyst for New Hope Network's Nutrition Business Journal (NBJ), explained the tremendous 36% spike in consumer purchases of immunity supplements as an obvious consequence of the present pandemic. The NBJ report she referenced highlights the notable and likely increase of consumer use projected for the next three months, inclusive of continued use by consumers who have never taken supplements before, but who intend to continue using them. This will inevitably change the future financial landscape for the industry.
As such, company leaders must remain acutely aware and watchful; they must shift their focus to the potential of new forms of delivering information, maintaining contract relationships and establishing new ones in an effort to remain sustainable. We see this already happening with the tsunami of global online platforms of communication, a default consequence of stay-at-home orders and "social distancing" affecting all.
Confinement to homes and home offices across the nation and globe is breeding innovation, creativity and "new norms" through various media arenas. People are learning, growing and adapting, which leads to building new competitive market strategies that will transform industries. Leading through this pandemic crisis is crucial to a company's continuity but leading toward the future is equally as important.
To accomplish this, company owners along with their key leaders need to examine all that's happening and be able to ask questions that will provide answers to ensure they don't get left behind after the pandemic. Good leaders know how to ask great questions. In so doing, present questions for your employees, customers and suppliers. Asking the right questions usually yields good answers, and there is countless value in this. Any of these groups of people may have ideas that can bring growth or the right "shift" for the future. Although being able to be in full operation is an advantage on many levels, you don't want to get "stuck" from having been "essential."
Three key benefits to asking questions during this time:
New ideas and solutions to old or existing problems emerge. Employees sometimes have the most practical solutions for businesses, but no one ever asks their opinion. To add value during this time of "social distancing" (even on the job), find ways to ask questions and get their feedback. For example, do a no-contact written survey or questionnaire on operations or distribution practices, and place a box in the cafeteria or employee hallway. Then "filter" through the responses. People may be more inclined today to want to return value to a company in hopes of helping ensure its viability and their employment—crisis produces creativity and gratitude.

Asking questions can often unlock and open doors that otherwise would remain closed. Call your customer, something you as a company owner may not do often. You may also want to get some insight into changes that they no doubt themselves are experiencing since they too must be encountering business challenges. Be willing to reassure them of your commitment to deliver consistent quality and compliant product. Coming from you, the company owner, as opposed to your top salesperson, is an added value of your leadership delivery. Similarly, reach out to your suppliers. Reassure them of your continued business, identify your ongoing needs, and discuss how you both can work together through this challenging time, to ensure their capability to deliver in a timely manner to meet your scheduled demands from customers. It's a win-win for all.

Solidify your connection and contract partnerships through communication. Staying present to the moment and consistently communicating with those around you solidifies your relationships. Don't let the advantage of being busy because you're an essential industry limit you from connecting with others. Now more than ever is a time to do this. As a leader, the opportunity to influence your peers, provide calmness and assurance to your employees and customers is now greater than ever. Remember, we're all going through this no matter title, location or industry.
Make time to re-examine your company's history of growth and determine if your leadership delivery needs to be transformed so your company is not "left behind." Leaders who are learners in a time of change focus on gathering and harnessing impactful information in order to lead effectively beyond crisis to the future. This not only secures sustainable growth of your bottom line but will add tremendous support and outstanding value to your teams.
Whatever your role is as a key leader, do it with an intentional desire to deliver your leadership value in such a manner that you create a company culture that will exemplify your resilience and readiness for the future and any "new normal" the world evolves to.
Heather Fairman is a Skilled Science and Executive professional with over 30 years' executive leadership and management experience with highly effective results in Regulatory Affairs, QA/QC environments in the Dietary Supplement, Food Supplement, Supply Chain Segment, Biologics, OTC Pharmaceutical and Cosmetic industries.  She is a sought-after independent consultant, transformational thought leader, writer and certified speaker and trainer, who also serves as the key technical advisor responsible for leading the development of raw materials for the herbal supply-chain market for the SIDS DOCK Island Women Open Network (IWON), an intergovernmental organization which has all the rights and privileges of a United Nations organization comprised of 32 countries. Heather has assisted and led companies through numerous FDA audits, assisted with FDA 483 responses, averted recalls and Warning Letters, and established effective quality management systems; sustainable compliance and regulatory infrastructure; and organizational programs that have fostered and established mutually beneficial contract manufacturer partnerships.  Heather can be contacted at [email protected] or on LinkedIn. 
Subscribe and receive the latest insights on the healthy food and beverage industry.
Join 47,000+ members. Yes, it's completely free.
You May Also Like
---