Dairy and Dairy-Free Alternatives Capitalize on Sweet/Savory Combination
Dairy and Dairy-Free Alternatives Capitalize on Sweet/Savory Combination
The best dairy and dairy-free food and beverage innovations are merging sweet, acid and varying levels of heat to provide a three-dimensional eating experience.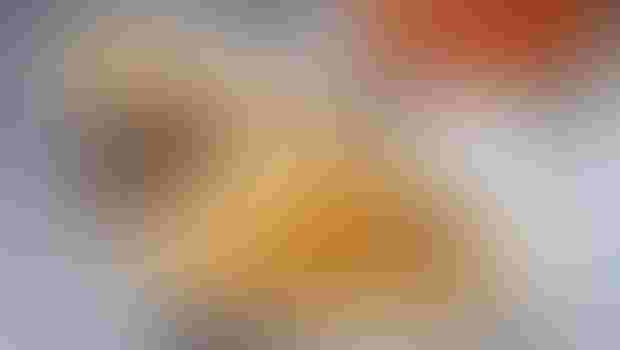 Dairy and dairy-alternative foods and beverages are truly expanding their reach when it comes to flavor, innovation and texture. For example, no longer are dairy and dairy alternatives strictly sweet or savory. "The fusion of segments—as well as eating occasions, flavors and even cultures—has been fun to watch," said Alan Owen, director of marketing- sweet flavors, Sensient Flavors. "Sweet applications such as ice cream, candy and bakery have been most impacted by this Millennial-driven movement. In frozen dairy, particularly gelato, spices such as ginger, rosemary and basil are not only present, but included in the product name. There's a bit more reluctance to incorporate hot chiles in these applications, but I think it will come in time. We have a really interesting creation that delivers heat into a mango-coconut ice cream or sherbet that would certainly be incremental to the assortment."
Suvash Kafley, senior director of process & product innovation, Global Milk Specialties, said some examples her company has seen are "salted caramel, along with hot and spicy ice cream flavors such as sweet peachy heatwave and rolling berry blastoff, etc."
Vicky Fligel, business development manager, Glanbia Nutritionals, said ice cream is also experiencing a unique mix of savory and sweet flavors such as "strawberry balsamic with black pepper or pistachio honey ricotta. References to provenance in flavors are very common now, i.e., Tahitian vanilla and Maine wild blueberry crisp. As with most categories, herbs are cropping up in unexpected places, and now you see things like 'rosemary brown butter ice cream' or 'honey lavender.' In yogurt, we expect to see a lot more savory flavor combinations. Trending herb flavors are popping up in yogurts, like cilantro, zaa'tar, cardamom, cinnamon, dill and of course sea salt. These flavors complement the natural tang in yogurt and can be uniquely refreshing. You can also expect to see more pepper flavors such as habanero or cayenne, which have also been growing in the beverage arena. For yogurt, this may be a strong segue into other occasions than breakfast or snacks. For cheese, alcohol or dessert infusions such as 'chocolate stout Cheddar' or 'Syrah soaked parmesan' are also increasingly popular."
Judson McLester, executive chef/ingredient sales manager, McIlhenny Co./Tabasco Brand, concluded, "Properly built spicy flavors have no boundaries when considering food categories and without question, flavorful spicy is the king. Formulators know that it's not enough anymore to just make the tongue burn, thus the best products merge sweet, acid and varying levels of heat to provide a three-dimensional eating experience."
Indeed, both dairy and dairy-alternative foods and beverages are boosting consumers' eating experiences with fresh, unique flavors, enhanced texture and nutrient-dense applications, making for a future full of opportunity.
Learn more in the article "The Next Generation of Dairy and Dairy-Alternative Foods and Beverages" in INSIDER's The Next Generation of Dairy Digital Issue.
Subscribe and receive the latest insights on the healthy food and beverage industry.
Join 47,000+ members. Yes, it's completely free.
You May Also Like
---