Continuity, control and communication points in the right direction during COVID-19
Continuity, control and communication points in the right direction during COVID-19
Health publisher and direct-to-consumer retailer of doctor-formulated supplements and skincare products Healthy Directions forges a path through pandemic.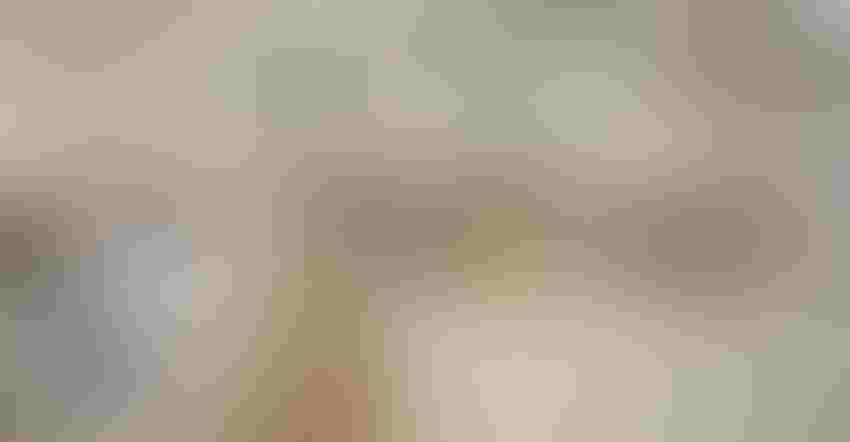 For Healthy Directions, business continuity has been our No. 1 priority during this pandemic —continuing to deliver the products and information our customers rely on, while ensuring that our employees are able to stay healthy and safe.
Despite the incredible challenges that the global economy is facing as a result of this crisis, our business is stable, and I'm thankful to have a chance to reflect on the silver linings we're seeing throughout this storm.
We are fortunate to have been in this industry for a long time, more than 27 years now. As a result, we have solid, long-standing relationships with our raw material suppliers and manufacturers and are working closely with them to ensure uninterrupted supply. We've experienced only limited raw material shortages thus far and are working to increase our inventory levels to meet higher demand in a number of product categories.
We're also fortunate to have a well-diversified product portfolio and distribution model. As demand surges for immune health supplements and products for staying healthy at home, we're able to pivot resources toward those product lines. Having a robust direct-to-consumer channel that is outperforming has helped cushion us against softness in brick and mortar retail. 
Manufacturing and Supply Chain Control Means Easier Adaptation
On the manufacturing side, in 2018—almost exactly one year following our acquisition by Adaptive Health—we moved a significant portion of our manufacturing in-house, to a state-of-the-art facility in Utah. There, we follow strict GMP and quality assurance procedures, on top of which we've layered additional safety requirements during these unprecedented times.
We also handle our own order fulfillment for all channels except Amazon, giving us a high level of control over our entire supply chain. In our warehouse facilities, we've altered our staffing patterns to reduce the number of people working in close proximity at any time while still maintaining output. We've implemented new pre-sorting procedures that are both reducing the time it takes for packages to be shipped as well as the number of times a package is touched.
We've had to adapt in our call centers, as well. Because we are largely a direct-to-consumer business, we do a tremendous amount of volume in our in-bound call centers. Knowing there was a risk of call centers being shut down as non-essential businesses, we took quick action to get our agents set up to work safely and securely from home, so we remain open 24 hours even after physical facilities had to close.
Having long-established business relationships and a tightly controlled supply chain also means we have a cost structure that allows us to provide high-quality supplements at a great value to our customers. While toilet paper prices are skyrocketing on Amazon — if you can even find it — we're holding prices constant or offering discounts when we can, to help customers get the supplements they need.
Maintaining Communication is Critical
In our corporate offices, all employees began working remotely in mid-March. I have to say, the separation has been tough for a lot of us, for me in particular—I'm pretty extroverted and thrive most in the middle of an energized team. But I have been incredibly impressed with how well our organization has adapted. Our investments in technology infrastructure and a wide variety of instant communication tools are keeping us connected and collaborating, and the team is working at all hours to keep our business running smoothly (We do take a break once a week for an all-company Zoom happy "healthy" hour to blow off some steam.)
Every bit as important as internal communication is the communication we have with our customers. Many Healthy Directions customers fall into a demographic that is both incredibly proactive about staying healthy and also dealing with underlying, age-related health conditions—particularly cardiovascular and blood sugar concerns—that make them vulnerable to COVID-19 complications. They want to do everything they can to stay healthy and out of their doctors' offices. They have a critical need for accurate, actionable information. 
The doctors of Healthy Directions, who have backgrounds in cardiology, naturopathy, chiropractic, and nutritional medicine, are counseling the general public on how to stay healthy at home and how to lessen the impact of any underlying health conditions they're dealing with. Our doctors are connecting with followers through social media, email, videos and podcasts—Stephen Sinatra, M.D., and Drew Sinatra, N.D., host a weekly, "BeHealthistic" podcast, answering questions and offering hype- and hysteria-free advice on how to stay healthy and positive throughout the pandemic. 
Ultimately, despite the challenges ahead, I believe this will prove to be a transformative time for our industry and an important time for Healthy Directions. The public will emerge from this crisis with a broader awareness of the importance of preventative wellness and optimal nutrition, and nutritional supplement companies have an opportunity to play a huge role in meeting those needs. We also have a responsibility as an industry to make high quality, efficacious products and to deliver science-based advice. I'm proud to be a part of this industry, and my colleagues and I look forward to doing everything we can to help people navigate their way into a healthier new world on the other side of COVID-19.
Ben Teicher is president of Healthy Directions and leads the company in its mission to help people find a better path to better health. A Los Angeles, California, native, Teicher joined Healthy Directions following his tenure as chief financial officer for Virginia-based Ratner Companies, the largest privately held, family-owned and operated chain of hair salons and hair care products in the U.S. Prior to that, he was CFO for multiple businesses within Discovery Communications, including the start-up of its digital education business unit, consumer products and the Discovery Kids and Animal Planet networks. Teicher's other experience includes vice president of finance for Disney Store Worldwide, chief financial officer for Disney's international retail business and various finance positions within Nestlé USA. He is a former member of the Advisory Board of the Network for Teaching Entrepreneurship, a nonprofit in Washington, D.C. Teicher has a BA in Economics from the University of California, San Diego, and an MBA from Loyola Marymount University in Los Angeles.
Subscribe and receive the latest insights on the healthy food and beverage industry.
Join 47,000+ members. Yes, it's completely free.
You May Also Like
---