Conservation at the core: Indena applies its scientific approach to nature in its sustainability program
Conservation at the core: Indena applies its scientific approach to nature in its sustainability program
Sustainable management of a complex and sprawling supply chain requires a strong commitment to protecting natural resources, employing the latest environmentally friendly technology, and empowering people to lead healthy and productive lives.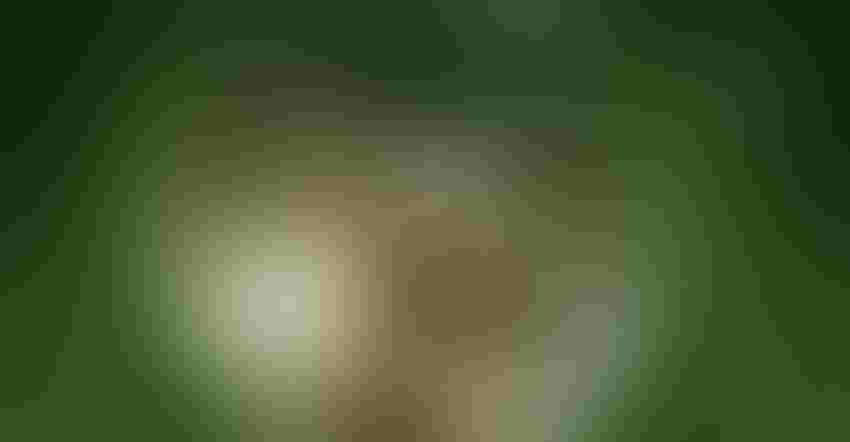 Conservation at the Core:
Indena applies its scientific approach to nature in its sustainability program
The demand for medicines and natural wellness products from plants has never been greater. Between 50,000 and 80,000 flowering plant species are used for medicinal purposes worldwide, but as many as 15,000 today are threatened with extinction from overharvesting and habitat destruction. Up to 80% of people in developing countries depend solely on botanical medicines, while more than a quarter of prescribed drugs in developed countries are derived from wild plant species.[1]

All of these statistics add up to one important conclusion: Human health is inextricably connected to the health of the planet. That's why Indena has put the environment at the forefront of its business for the last 100 years. Founded in 1921 and based in Milan, Italy, the family-owned company is a leading supplier of raw plant material for the pharmaceutical and nutraceutical industries, sourcing 120 botanical species across about 60 countries from more than 250 suppliers.

Sustainable management of this sprawling supply chain requires a strong commitment to protecting natural resources, employing the latest environmentally friendly technology, and empowering people to lead healthy and productive lives.

This is how Indena does it.
Beginning at the source
The motto "Science is our Nature" embodies not just the company's emphasis on rigorous, peer-reviewed research into the safety and efficacy of its products. It also applies to the scientific approach Indena employs to source and process about 20 thousand tons of botanicals each year.

Indena strives to cultivate as much of its raw material as possible, with about 62% of its total supply grown on land that complies with Good Agricultural and Collection Practices (GACP), a set of guidelines for ensuring sustainability, quality, traceability and reliability of herbal medicinal products. For the roughly 37% of raw material harvested from species in the wild, almost two-thirds of the area used for these collected plants restricted to renewable parts such as leaves and fruit.

 
Protecting people and the planet
In 2013, Indena launched its Sustainable Sourcing Program to protect biodiversity and promote regeneration of natural resources, particularly of wild-harvested plants, while also empowering and enriching the communities in which the company operates.

For example, in 2016, Indena partnered with CAST, an Italian non-governmental organization (NGO), the local supplier and local government agencies in Tanzania to help promote sustainable practices in the Miombo woodlands where the African silver cluster-leaf (Terminalia sericea) grows. An important local resource in traditional medicine and construction, the hard-grained tree hosts a diverse group of phytochemicals with a wide range of potential applications, including antibacterial, antifungal and antioxidant, among others.[2] However, population pressures driving the need to expand agriculture and resource extraction threatens the long-term viability of the woodlands.

In response, Indena and its partners helped create the Tanzanian National Association to help manage and conserve three critical areas of biodiversity in the Miombo woodlands. Local farmers were introduced and trained on forestry practices, ecology, basic soil science, natural product management of timber, GACPs, and even business planning and cost/benefit analysis.
The program also introduced the value of biodiversity conservation to local communities by fostering new ventures, including beekeeping and the creation of gardens and plant nurseries for school children.
The Centella project is another part of Indena's Sustainable Sourcing program (SuSo), which started in October 2015 in the Alaotra Mangoro region of Madagascar, where most of the Centella asiatica processed by the company is harvested. The project, backed by the Italian NGO, RTM – Volontari nel Mondo, has provided almost 3,000 children and 84 teachers in 10 elementary schools with school kits and teaching materials; build toilets and water wells or pipelines to provide clean water; renovate and maintain the school buildings.

And, the Boswellia serrata project in India, a partnership with a local supplier and selected local NGO Gwalior Catholic Seva Samaj, succeeded in constructing warehouses in two different villages for proper storage of the Boswellia resin and other botanical species collected by the local community. This program improved working conditions, created higher revenues for collectors, while optimizing the supply chain and supporting better quality raw material.
Cutting the carbon footprint
Indena has long been committed to improving its environmental footprint and cutting its carbon emissions. One of the company's earlier efforts involved installing a natural gas cogeneration plant at one of its production facilities near Milan that reduced CO2 equivalent emissions by about 10%. The facility also boasts its own wastewater treatment plant and employs new clean technologies for treating gas emitted into the atmosphere.
More recently, in 2018, the company installed a 250 megawatt-hour solar array at its production facility in the French city of Tours in the Loire Valley.
The company is also committed to the goals of the circular economy by finding ways to recover value from waste biomass. Nearly 9,000 tons per year is turned into compost, helping regenerate depleted soils while cutting the use of fertilizers. Another 4,000 tons annually contains enough nutrients to be turned into animal feed. And 900 tons is repurposed into biogas.
Conservation for the Centuries
Indena has thrived for the last century and understands that it will continue to do so for the next 100 years only if we all conserve our natural resources.
"It is relevant for us as a private company to take the responsibility of leading in a direction that even our own customers and stakeholders are eager to follow with more and more emphasis," said Indena President Biagio Della Beffa.
[1] Chen SL et al. "Conservation and sustainable use of medicinal plants: problems, progress, and prospects." Chin Med. 2016; 11: 37. Published online 2016 Jul 30.
[2] Mongalo NI et al. "Ethnobotany, phytochemistry, toxicology and pharmacological properties of Terminalia sericea Burch. ex DC. (Combretaceae) - A review." J Ethnopharmacol. 2016 Dec 24;194:789-802.
Subscribe and receive the latest insights on the health and nutrition industry.
Join 37,000+ members. Yes, it's completely free.
You May Also Like
---