Before Moving Up, Lawyer Up (Part 1 of 2)
Before Moving Up, Lawyer Up (Part 1 of 2)
Industry attorney and regular contributor Erica Stump on why new supplement manufacturers must keep an attorney on retainer.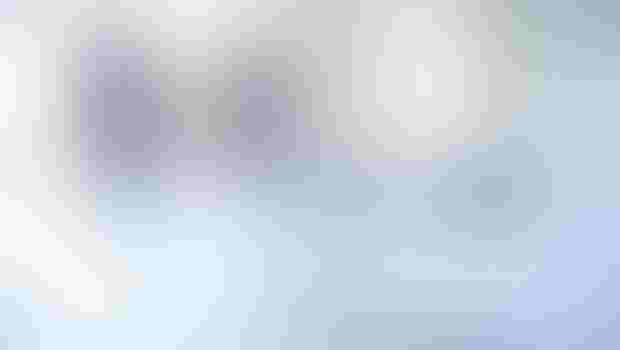 Why should a new supplement company keep an attorney on retainer? A better question might be, why haven't they already done that? It is much less expensive to make the investment on the front end and do it right than to defend costly litigation, FDA/FTC administrative proceedings, or other unforeseen horrors.
Starting a new company is exciting—and costly. Often in a company's haste to get to market and because of financial restrictions, corners often get cut, which can cost a company tenfold in the long run due to infringement litigation or compliance issues. There are three areas where a supplement company should invest in an attorney: intellectual property clearance searches for product formulas and names (trademarks), contracts with manufacturing facilities and distributors, and last, but certainly not least, FDA/FTC compliance.  
Why are those areas important? Here's a review. I'll tackle Intellectual property clearance searches today and contracts and FDA/FTC compliance tomorrow.
Intellectual Property Clearance Searches (formulas and names/trademarks). When a supplement company is deciding on its product line, the owners/operators will be picking names and creating formulas (or hiring formulators). This is when a supplement company should get an experienced intellectual property attorney involved, preferably one familiar with the dietary supplement industry. 
An intellectual property attorney will take whatever name is chosen and perform a search (or hire a third party to perform a search) and review it to see if there any conflicts before the name is adopted and file/prosecute the trademark. The cost for a trademark search is usually less than $2,500 and the cost to prosecute a trademark is usually less than $2,500. The cost for the search may be even less because often start-up supplement companies are people already in or intimately familiar with the supplement industry, so some of the "searching" can be done by the owners/operators in conjunction with the attorney. 
The cost for trademark litigation could be in the hundreds of thousands, not to mention damages to the plaintiff in the event that the Court finds an infringement (not to mention the possibility of an award of attorney's fees and treble damages for exceptional and willful cases under the Lanham Act). This also does not include the cost to change labels and marketing materials (printed and online) and the intangible cost in terms of lost time (dealing with discovery, depositions, etc.) and the considerable stress of dealing with litigation.  
The second piece of intellectual property clearance includes a patent search (a "Freedom to Operate" search) to ensure that the formula does not infringe someone's patent(s). This is more costly than a trademark search and can cost up to $50,000, but can often be done with a less formal freedom to operate letter for under $5,000—and oftentimes even less if the patent attorney is experienced and familiar with the patents in the dietary supplement industry. 
The flip side is the cost to defend a patent infringement suit can cost millions (again, not to mention damages awarded to the plaintiff in the event that the Court finds an infringement, plus the possibility of an award of attorney's fees and enhanced damages). This, again, does not include the cost to change the formula (and destroy remaining inventory).
Subscribe and receive the latest insights on the healthy food and beverage industry.
Join 47,000+ members. Yes, it's completely free.
You May Also Like
---