Ask the Experts: Sustainable krill and conserving remote fisheries
Ask the Experts: Sustainable krill and conserving remote fisheries
Aker BioMarine's sustainability experts explain how they help conserve one of the world's most remote fisheries. Sponsored by Aker BioMarine
Aker BioMarine develops krill-based ingredients for pharmaceutical, nutraceutical, aquaculture and animal feed applications. The company operates a fully transparent supply chain that stretches from the pristine Antarctic waters where it harvests the shrimplike critters to its logistics hub in Montevideo, Uruguay to its Houston, Texas production plant in the United States. In this "Ask the Experts" report, we talk to two of the company's sustainability experts about how Aker BioMarine protects the fragile Antarctic environment, supports ongoing research into krill ecology, and its other initiatives to create a closed loop economy that balances profit and planet.
The experts: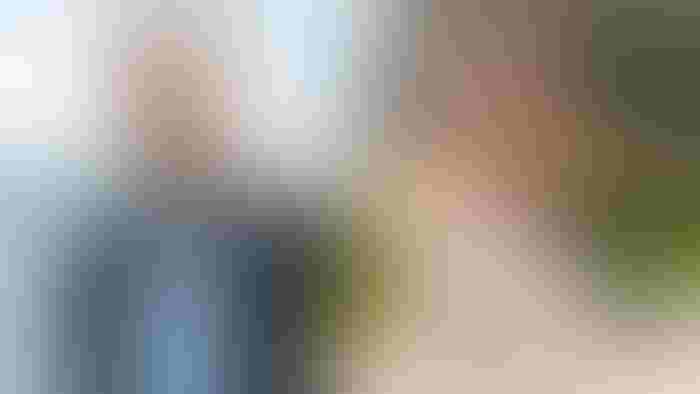 Pål Skogrand, VP Policy and Impact, Aker BioMarine. Pål is in charge of the company's sustainability and public affairs. In that role, he focuses on projects to modernize the krill harvesting and management system, among other duties. He is a political scientist with a background in international negotiations, advisory and communications while working for the Norwegian Ministry of Trade and Fisheries.
Christina Ianssen, Manager Sustainability and Public Affairs, Aker BioMarine. As the manager of sustainability and public affairs, Christina has been involved in several ambitious projects within Aker BioMarine's supply chain. She has a background in environmental policy and regulation and worked previously as a senior advisor for the Bellona Foundation, among other key roles in international environmental organizations.
Q: Would you talk about how the krill fishery in the Southern Ocean is managed today and why it is considered sustainable? And what is being done to ensure it will remain sustainable, especially regarding the potential challenges from climate change?
Pål: Krill harvesting is regulated by the Convention for the Conservation of Antarctic Marine Living Resources (CCAMLR), a treaty organization with 26 member states and 10 additional countries that have acceded. Established in 1982, CCAMLR has an independent scientific committee that practices an ecosystem-based management approach, which is a process that integrates biological and economic factors into a comprehensive strategy aimed at protecting and enhancing sustainability, diversity and productivity of natural resources. 
The krill fishery is considered sustainable for many reasons, but first it's important to point out that Antarctic krill is an enormously abundant biomass. In 2019, the Antarctic krill biomass was measured to 63 million metric tons around the Antarctic peninsula – a few million tons more than previously estimated by the last big survey in 2000. Globally, it's likely that the krill fishery takes the least out of its estimated biomass compared to other fisheries. The allowable catch for the krill fishery is less than 1% of the biomass – 620,000 MT catch limit – and the actual catch is about 0.4 to 0.6%.
In addition to the strict biomass limits, the consensus at CCAMLR among member states, scientists, industry and NGOs, is that the krill fishery can be better managed in light of the tools we now have. CCAMLR and its sub-committees are making huge strides to modernize the krill fishery to make it more evidence based and adapted to the scale of the fishery. This revised system is called "Feedback Management" and would take account of complex ecosystems and flux of krill. A successful feedback management system is reliant on the industry-monitoring effort, from vessels and unmanned vehicles, especially in estimating local krill biomass near hotspots for fisheries.
Industry has an important role in the monitoring and data collection of krill biomass in the future system. We allocate vessel time and monitoring with autonomous vehicles to the end that biomass data will be available to CCAMLR scientists and inform krill fisheries management.
Q: Aker BioMarine partnered with the Antarctic and Southern Ocean Coalition (ASOC) and WWF-Norway to establish the Antarctic Wildlife Research Fund (AWR) in 2015 to support scientific studies of the Antarctic marine ecosystem. Aker has already committed nearly $1.5 million to help finance 20 projects and just announced another $1 million. Would you talk about the different kinds of research being funded and why it's important for the conservation of krill?
Pål: Although we have learned a lot about Antarctic ecosystems in recent decades, many data gaps still exist, particularly as climate change impacts in the region accelerate. To that end, the objective of AWR is to help close these gaps by providing additional funding to help various experts complete or expand their work. Many projects have already been supported with additional grants and initiatives underway that will help protect the long-term health of the ecosystem in the Southern Ocean.
One of the first projects was analyzing the age of krill. For many years, scientists have been studying marine animals and applied different methods for age assumption. And despite more than 50 years of research, it has not been possible to accurately assess the age structure of krill populations or to estimate their natural longevity.
Krill is important to the ecosystem of the Antarctic, but krill ecology is more and more affected by climate change and the reduction in sea ice cover. It is critical to determine the variability in growth, areas and time of krill to understand how it responds to future climate change. This information is especially crucial for managing krill fisheries.
Another research area includes establishing a long-term monitoring program of baleen whales, which rely on krill biomass, around the Antarctic Peninsula to assess the functioning of the Antarctic marine ecosystem. Penguin-krill functional relationships in a region of high fishing pressure have also been studied.
Q: Aker BioMarine became the first krill company to carry the Marine Stewardship Council (MSC) label in 2010, and recently received its third consecutive certification. MSC is considered the gold standard in recognizing sustainable fisheries management. In addition, the company recently received its seventh consecutive A-rating from the Sustainable Fisheries Partnership (SFP), an independent, non-profit organization responsible for the most up-to-date assessment of stocks and fisheries in the Pacific and Atlantic. Describe the sort of work that goes into receiving and maintaining these marine sustainability certifications, particularly in regard to how it reflects the company's approach to managing krill harvests.
Pål: There is a lot of work that goes into receiving and maintaining marine sustainability certifications.
To receive the MSC blue label on a product, companies must clearly demonstrate that they are achieving high sustainability standards in their operations. Through an independent, third-party audit and assessment, the fishery must demonstrate that the marine resources are sustainably managed and harvested, and that all products are traceable. Aker BioMarine has gone above and beyond this by actively engaging with and supporting NGOs and scientific institutes, ensuring that catch levels are below precautionary upper levels relative to the best estimates available of stock size, using a precautionary and ecosystem approach to managing the fishery, and more.
The SFP rating is also an important benchmark for our fishery because it tells not only the story of our own journey to meeting our 2030 sustainability targets, but also the bigger picture story about how a fishery can operate well in a thriving surrounding ecosystem. 
In a time where oceans are under pressure from climate change, fisheries and fisheries management are put under high scrutiny. The validation of the performance of the krill fishery from a strong source like SFP is important for the industry.
Q: The company developed its own patented harvesting technology. Would you talk about how the Aker Eco-Harvesting system works and how it helps promote conservation of krill and other marine resources?
Pål: Eco-Harvesting is Aker BioMarine's patented technology for continuous trawling, which is much more efficient than traditional trawling where energy is spent hauling trawls up to 10 times a day. Hauling-in fisheries is also regarded as high risk because the trawl is highly exposed and can lead to bycatch of non-target species and entanglement of birds. With Eco-Harvesting, the trawl is submerged for long periods of time to minimize the risks of bycatch hauling, and it includes a mammal exclusion device that has acoustic sensors that monitor the trawl opening.
Q: In 2020, Aker BioMarine launched a new company called AION to serve the circular economy by focusing on recycling plastic waste and biological residues. The new venture is first tackling the problem in Aker's own operations by recycling these waste streams into new products. Would you talk about what progress AION has made so far?
Christina: Aker BioMarine launched AION in 2020 with the ambition to spin off the company to its shareholders and separately list the company. So far we have recycled 80 tonnes of plastic which will get a new lease on life as reusable pallets! In June 2022, Ocean 14 Capital Ltd., a private equity firm that invests in companies and technologies offering sustainable solutions for our oceans, entered into an investment agreement with AION. As part of the agreement, Ocean 14 Capital will contribute to scale commercial solutions to mitigate the plastic pollution problem, as well as contribute when AION will enter the next phase for future growth.
This is an important step for AION because there is a global need to move to more sustainable consumption, and businesses play a crucial role in the transition to a circular economy. Ocean 14 Capital is creating a digital platform that can trace materials and products throughout the manufacturing process. Using this technology, AION can globally scale a circular economy for plastics used by corporations and businesses. 
Q: Aker BioMarine owns the whole value chain, from harvesting the krill to producing high-quality krill oil products. Outside of AION, in what ways does the company work to reduce its environmental footprint while at sea and on land?
Christina: At Aker BioMarine, we have vowed to operate sustainably at all times, and since inception, the company has committed to supporting Antarctic management through best practices and precautionary activity, as well as being a driver and leader for science and monitoring. We are constantly working on protecting the ecosystem, reducing our own industrial footprint and contributing to healthy and sustainable nutrition systems for the future. Today, only a small part of our ocean is used for food production, meaning there is a lot of future potential when done in a sustainable way.
We consider ourselves pioneers at Aker BioMarine, which for us means that we want to lead our industry in a more sustainable direction. As part of our sustainability strategy, we have committed to ambitious goals by 2030, including:  
Reducing CO2 emissions per ton krill produced by 50% by 2030 and reach net-zero carbon emissions by 2050.

Deploying the use of green ammonia to power the company's vessels to support the reduced emissions goal.

Reducing CO2 emissions per ton krill oil produced by 50% by 2030 in the Houston production plant.

Supporting and driving AION, a circularity company that will repurpose all product and plastic waste into new products.

Reducing the amount of fuel used to locate krill through use of ocean drones and flying drones.
Sustainability is at the core of everything we do, and it's up to the ocean industries like ourselves to work methodically and sustainably over time to ensure that we are using this resource responsibly. It's the only way forward.
Subscribe and receive the latest insights on the health and nutrition industry.
Join 37,000+ members. Yes, it's completely free.
You May Also Like
---