Ackman Calls It Quits on Herbalife, Vitamin Shoppe in Search of New CEO
Ackman Calls It Quits on Herbalife, Vitamin Shoppe in Search of New CEO
Bill Ackman has "unwound" his position in Herbalife, Colin Watts is leaving Vitamin Shoppe, and the Centers for Disease Control and Prevention has provided an update on a multi-state outbreak of Salmonella tied to kratom.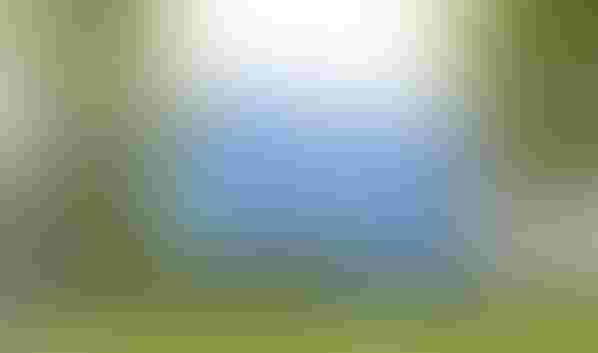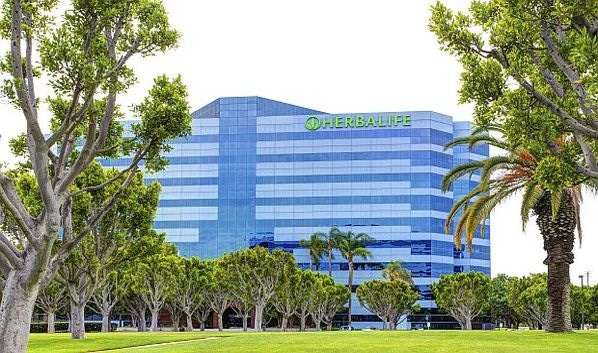 Editor's note: Below is a weekly roundup of health and nutrition developments.
Ackman Calls It Quits on Herbalife
Several years after betting $1 billion against Herbalife, Bill Ackman of Pershing Square Capital Management has "unwound" his position after his "bet proved disastrous," CNBC, the business news network, reported this week.
Ackman had claimed Herbalife was a fraudulent pyramid scheme, and he predicted the multi-level marketing company would collapse. In 2016, Herbalife reached an agreement to restructure its business practices and pay $200 million following an FTC investigation.
Ackman initially had a "short position" in Herbalife, which would have allowed him to profit if the share price plummeted.
The gamble didn't pay off.
Herbalife hasn't imploded as Ackman predicted. According to Bloomberg, shares in the company have more than doubled since the day before Ackman disclosed his position in Herbalife on Dec. 12, 2012.
For more, read articles by CNBC and Bloomberg.
Study Finds Powder Supplements Contain Heavy Metals
Clean Label Project, a nonprofit organization, announced an independent study revealed many nutritional powder supplements contain heavy metals.
Approximately 75 percent of 124 top selling protein powder products contained measurable levels of lead, the nonprofit said, and plant-based protein powders each contained on average double the amount of lead per serving of other products.
The plant-based protein powders also contained arsenic, cadmium and mercury, Clean Label Project said, adding the amounts of these substances found in the powders exceeded health-based guidelines in several instances.
More than half (55 percent) of protein powders tested contained measurable levels of BPA, what Clean Label Project described as "a known endocrine disruptor," and the Denver-based nonprofit said certified organic products averaged twice as much heavy metals.
The Natural Products Association (NPA) slammed the study, saying Clean Label Project did not divulge its testing methodology and produced research that was not peer-reviewed or fully released.
The trade group also argued it is "irresponsible and misleading" to suggest any threat to human health from arsenic in protein powder products without disclosing the type of arsenic: toxic or non-toxic. Inorganic forms of arsenic, FDA has explained, are associated with long-term health effects.
NPA also maintained Clean Label Project's study claimed levels of contamination in products that are significantly lower than what FDA considers to be safe and what is found in common foods like boiled shrimp, Brussels sprouts, mixed nuts and salad dressing.
The Council for Responsible Nutrition (CRN) also had reservations about the study's conclusions. For instance, Andrea Wong, Ph.D., CRN's vice president of scientific and regulatory affairs, said in a statement: "A detectable level of a contaminant is not necessarily an unsafe level—it merely means that the instrumentation is sophisticated enough to detect it."
Ellipse Analytics, the chemistry laboratory that performed the testing, says (on its website) that it was founded in 2016 and is "working to drive molecular marketing and to help brands with superior attributes and/or purity levels win in the marketplace."
For more, read Clean Label Project's press release and statements issued by NPA and CRN.
Kratom-Related Salmonella Outbreak Impacts 27 States
The Centers for Disease Control and Prevention (CDC) has provided an update on a multi-state outbreak of Salmonella likely tied to kratom.
Forty people from 27 states have been infected, according to CDC's update. CDC reported no deaths, but it said 45 percent of people who have fallen ill have been hospitalized.
Seventeen (71 percent) of 24 people interviewed divulged consuming kratom in pills, powder or tea. Powder form was the most common form of consumption reported.
Since CDC's last update on Feb. 20, health officials are aware of seven more states where people have fallen ill: Delaware (1), Georgia (1), Minnesota (1), Missouri (1), Virginia (1), Washington (1) and Wisconsin (1).
The multi-state outbreak is under investigation by local, state and federal officials, including FDA.
"The outbreak strain of Salmonella has also been identified in two samples of leftover kratom powder collected from ill people in North Dakota and Utah, providing further evidence of kratom as the likely source of the outbreak," FDA explained on a webpage regarding the outbreak.
CDC recommends consumers refrain from consuming any kratom because officials have been unable to identify common brands or suppliers tied to the outbreak.
For more, see CDC's update and FDA's webpage on the investigation.
Vitamin Shoppe in Search of New Leader to Replace Watts
Vitamin Shoppe, Inc. this week reported declined sales in the fourth quarter of 2017 amid growing losses, and the company announced the exodus of its CEO, Colin Watts.
The board of Vitamin Shoppe has commenced a search to find a successor to Watts, who will remain with the company as its leader through the end of May.
Effective immediately, Alex Smith has been appointed executive chairman; he had been serving as chairman.
Based on preliminary results for the three months ended Dec. 30, 2017, the specialty retailer reported net sales of $268.8 million, down 11.8 percent from $304.9 million in the same period of the previous year.
Vitamin Shoppe reported a loss per share of $0.75, versus a loss of $0.50 in the fourth quarter of 2016. The Secaucus, New Jersey-based company suggested it was hit with several one-time charges in the quarter—including a $15.3 million tax charge related to the Tax Reform Act of 2017.
Meanwhile, Watts said there were early signs that Vitamin Shoppe's initiatives were gaining traction based on strong growth in digital commerce and other considerations.
For more, see Vitamin Shoppe's press release.
Subscribe and receive the latest insights on the healthy food and beverage industry.
Join 47,000+ members. Yes, it's completely free.
You May Also Like
---